After failing our kickstarter spring 2015, we had to take a critical look at our project. One of the problems that stood out was our core gameplay. Working on our first serious project it's sometimes easy to be blinded by your own progress. When we as the developer look at our game we see the progress we've made, and that makes it special to us. But now it's time the project evolved into something that makes it special to the player too.

It became apparent that we had to make it more fun being our main character, even just running, jumping or just standing still.

These are some of the changes we've made the last months.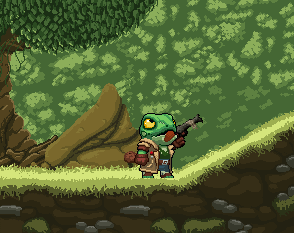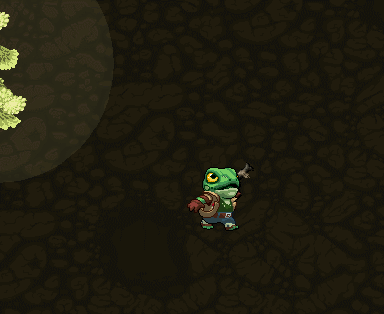 In a game so focused on running and jumping we knew we had to make those aspects more interesing, and give it an element of skill. We implemented rolling, when rolling there is a "magical moment" and if the player jumps at that moment he launches into a superjump - but if the player fails at timing the jump he "goofjumps".

We also have added countless reactions from our main character, from puking, crash landing to laughing. Our focus is making a character that reacts so every situation in the game in a way that feels alive to create an emotional connection to the player - something that we feel have been missing in a lot of sidescroller games.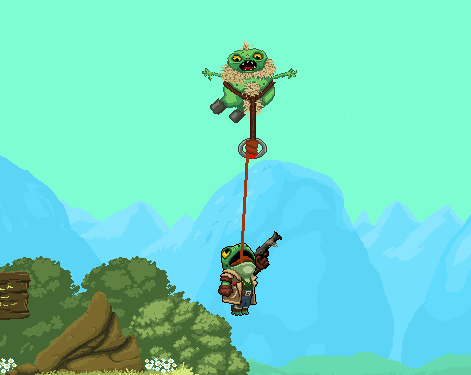 One feature our fans really enjoyed during our kickstarter campaign was the ability to grab onto objects using the tongue. This was originally a move connected to an item, which was the wrong decision on our part - it's now part of the core.

Adding another element of skill into our core we added ducking and the option to "fastroll" a distance. While Finch is in this fastroll state he becomes immune to damage, which means Finch isn't just very speedy for a short time but also "dodging" attacks.

We're working as hard we can with the time we have to improve. We will do a second try at kickstarter spring 2016, as our goal is to work on this project full time. We'll keep you updated until then!