It's been a while since I last made full development log post. You've heard that we have a musician, and recently, a trailer, but many other things have gone on behind the scenes.
Graphics
As you can see from the trailer, the art has considerably improved since the original sample puzzle video. The sprites are complete for around 80% of the map, including textures for background, but we are still missing any form of UI and menu screen. We've prepared a boxshot so you can see a snippet of the art created.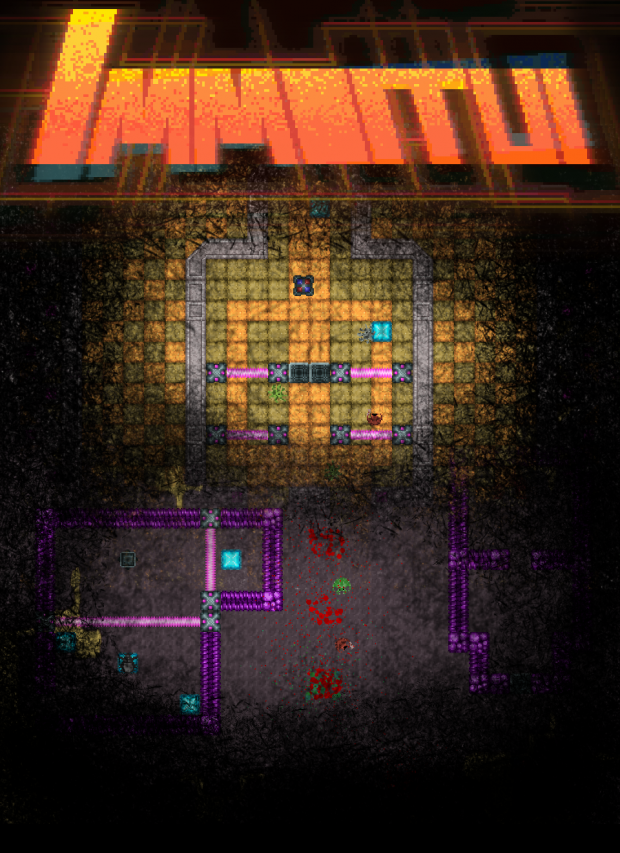 Sound
We have almost all sound effects and almost all music. You can hear the theme to the game in the trailer, but you will have to wait a short while for the rest of the music.

Release dates
Immortui will be on Desura as soon as the beta build is complete.
June 1st - Windows closed Beta
June 8th - Linux/mac closed beta
June 15th - All platforms release
By the time the linux/mac beta is released, we should have ironed out any non platform specific bugs in the game, so we shouldn't have to continually rebuild all versions every time we find something specific. If you're interested in beta testing the game, shoot me an email at pighead10@hogpog.co.uk or leave a comment below.