Influenced by titles such as 'Dear Esther' and 'Gone Home', 'Niten' is a story-driven exploration game experienced through first-person gameplay. Discover audio fragments which narrate the history of the island and its previous inhabitants; a Samurai master and his orphan-child student.
Built using Unreal Engine 4 and with assets created using Speedtree, 'Niten' presents a beautiful, lush landscape. The dynamic weather and diverse lighting makes each playthrough unique and mesmerizing.
Experience a place where ancient Japanese culture meets breathtaking scenery, blossoming cherry trees and a sky that will tell you a story in itself. Watch the weather turn and see the sun go down, feel the chill of the morning mist and let dandelion seeds sweep past you as you are free to discover and uncover the mystery of the island.
'Niten' is designed to provide an atmospheric and tranquil experience for you as a player and you will be free to roam the island in any way you desire as you search to discover its secrets.
Let fireflies guide you through the night as you walk up the hills of the island. Feel the sand and water on your toes as you wander along the beach. From the deepest bamboo forest, the open field with its colourful and vibrant flowers to the spine-chilling darkness of the mysterious cave and the serene lake filled with water lilies, the island is yours to explore as you wish.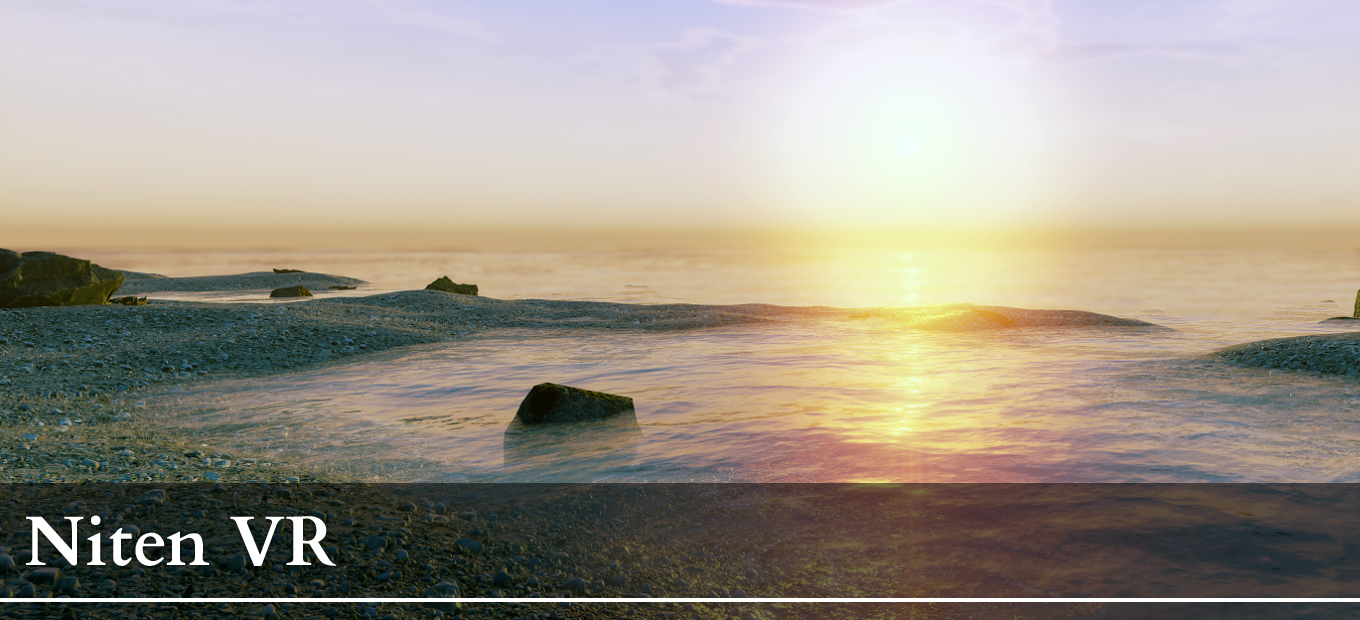 We will be making a standalone VR version of Niten. The game will be rebuilt from the ground up to maximise it's efficiency and frame rates for VR and will be released as a standalone product. The VR version of Niten will be given free upon completion to everyone who backs the minimum £15 release of Niten on Kickstarter as a thank you for supporting us.
Check out the album here
Visit our Kickstarter page!