The Icebox development has been advancing steadily over the past few months. A Demo is currently being prepared for players at this weekend's AVCon event in Adelaide, Australia. Fortunately, with regular playtesting sessions and feedback from a collection of local gamedevs, the demo has received significant polish and is set to take stage in the Indie Games Room at AVCon.
PODCASTS
Recently, in the lead up to the AVCon event, Carmine was invited to join the D1DLC.com crew for Episode 17 of their weekly podcast, where he talks about the game's progress, the upcoming event, and the local game development community. Have a listen if you're interested in gaming related podcasts.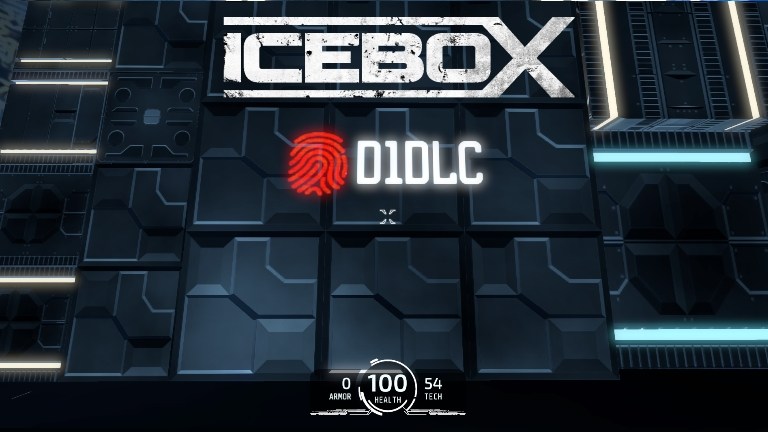 STEAM GREENLIGHT PREPARATIONS

The Icebox's Steam Greenlight page is also receiving significant polish, and like the game, it's regularly updated in preparation for a public launch. I expect the campaign to start soon after the AVCon event. We'll be collecting contact details from interested players to subsequently send links to download the game demo, invitations to join the Early Access and notifications about the Greenlight Campaign.
TRAILER
Here's the current Icebox Trailer mentioning the upcoming Greenlight Campaign.
GAMEPLAY CLIPS
Here's a few gameplay clips from later sections in the game as development and testing continues.
AVCON CLIPS
With the lead up to AVCon underway, Games Of Edan is publishing some 20s clips, one each day, to the website and twitter accounts. Here's a couple for your perusal. If you want to watch a few more, you can check out the Youtube Playlist.
SPEEDRUNS & DEVELOPMENT TESTING
Recently, the D1DLC.com crew had a private gaming session on an early Icebox level. They laid down the challenge to Carmine from Games Of Edan, and he responded with this development video. Plus he previewed a few other levels in the new Icebox demo being prepared for AVCon. If you like listening to game developers drivel on about their mundane ideas and thought processes, then it may be worth a watch...
More Information
If you're in Adelaide this weekend, come checkout The Icebox in the Indie Game Room. Say hi to Carmine, Chris & Yeu Lin. Give us some feedback & submit your contact details to register for the free demo and an invitation to join the early access program. Each day we'll be giving away t-shirts to say thanks.
Until next time,