With more models and animations ready we've finally gotten rid of some of the placeholders in the game.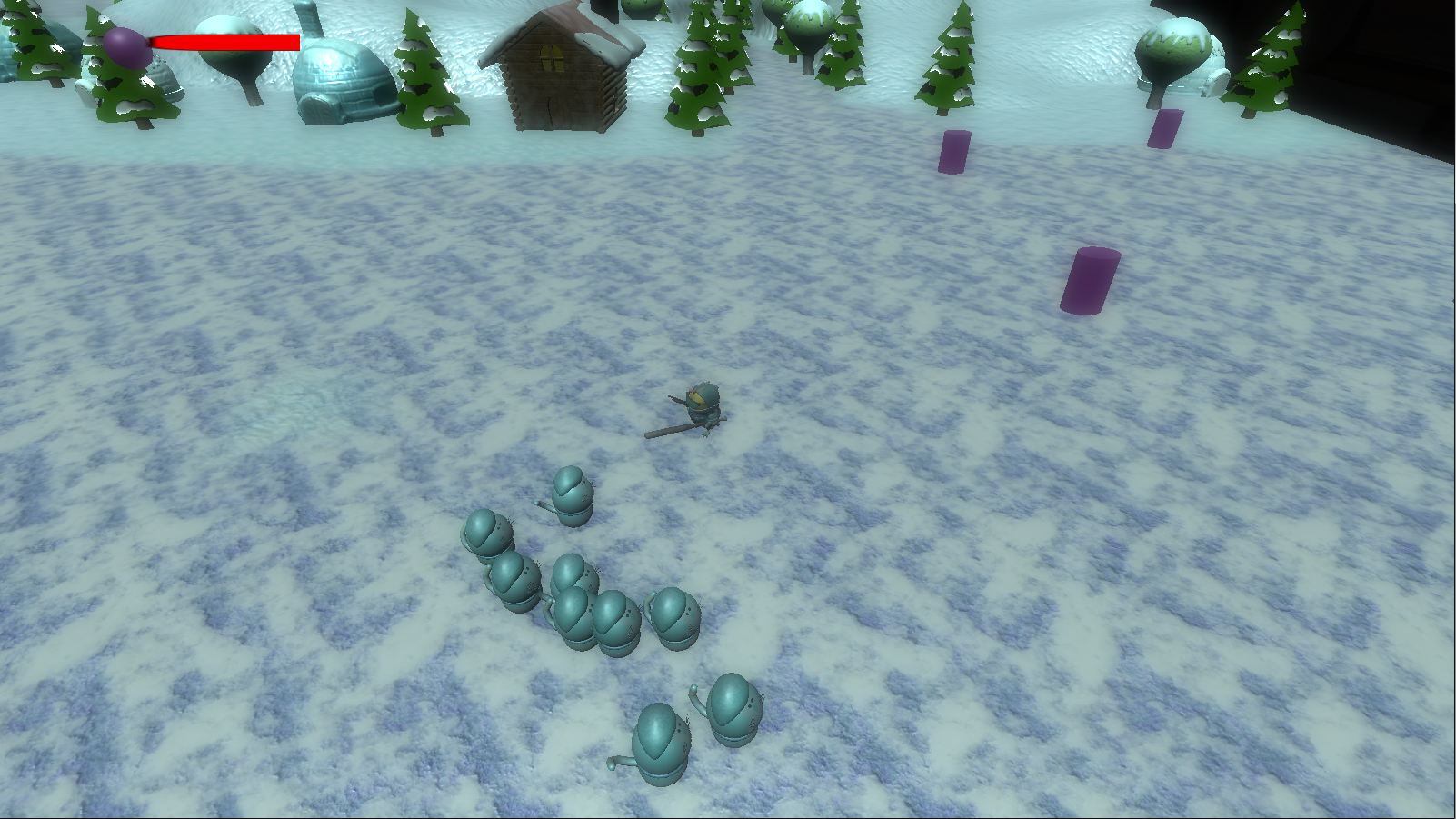 For example, here we see some purple cilynders taking the place for enemies that throw bombs at the player (the chicken in the middle, being surrounded by Ice Cats).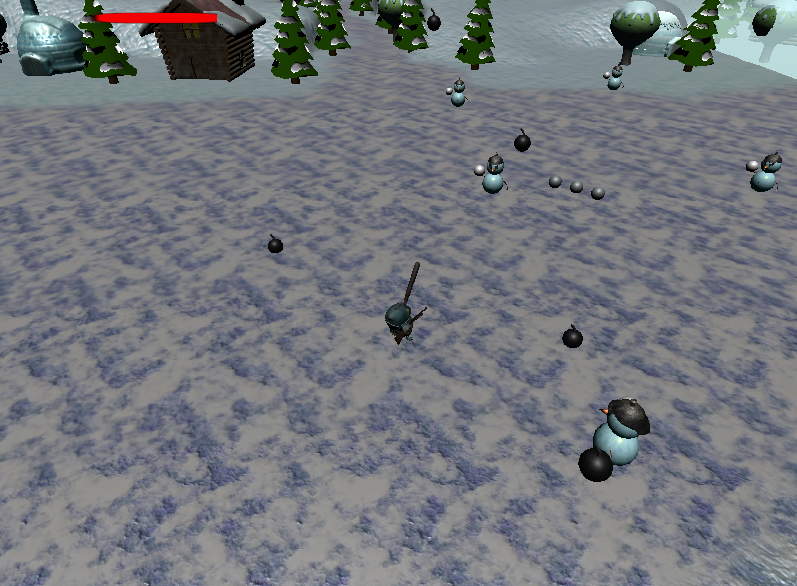 Here we can see the current models of the bombers and the bombs they throw.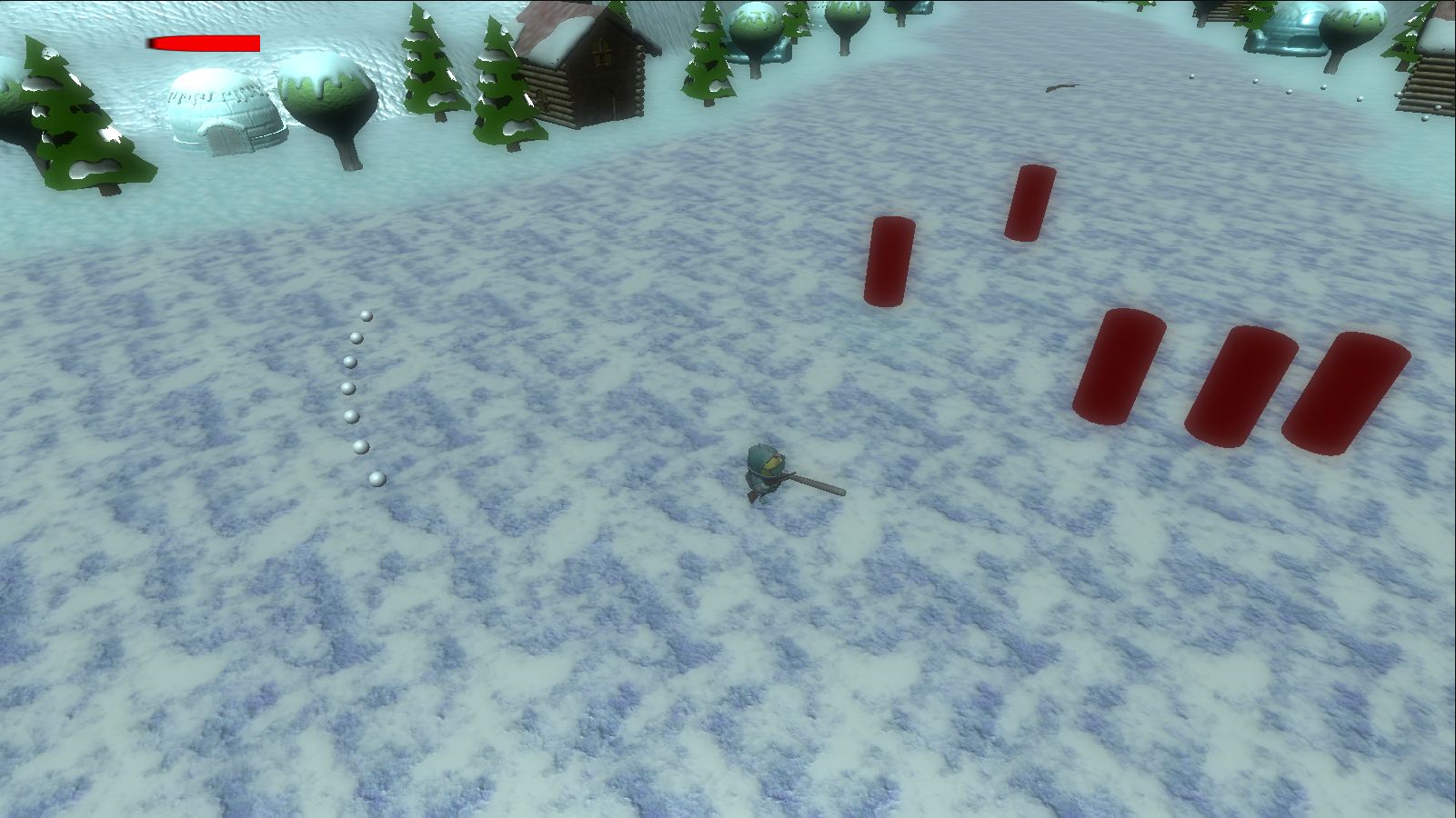 Here some red cilynders representing enemies that shoot at you with shotguns.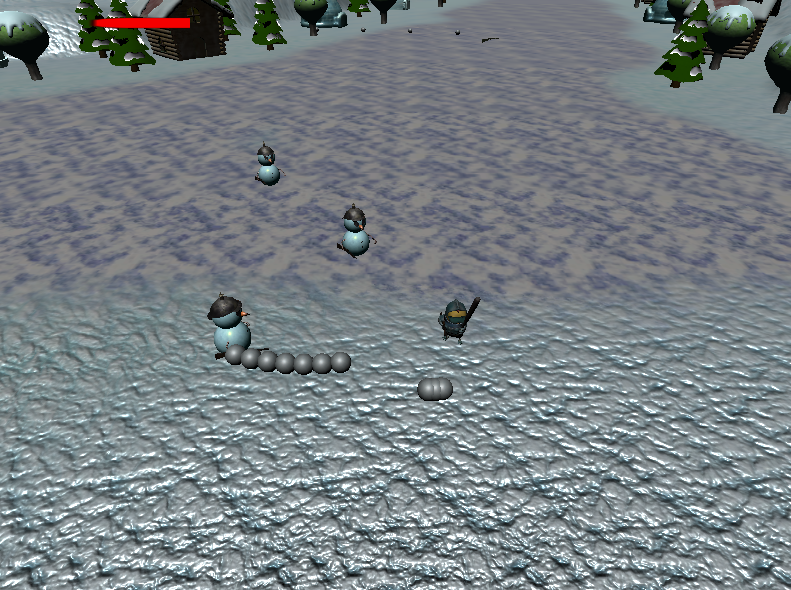 Here the current models.
We also have the model for a human boss (there will be 2 boss fights in the demo), whose face we have kept hidden with a paper bag, just in case he looks like someone you know. Of course in the final version his face will be uncovered.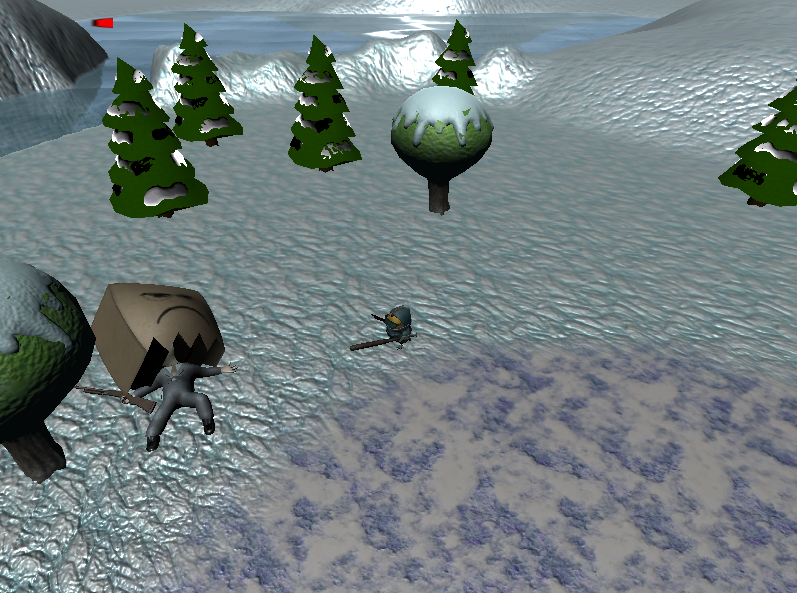 This is how he looks when he's defeated.
Finally, I'm looking for some 3D modellers to speed up the work, I'm willing to pay per job. If you think you can help me out please write to.
And don't forget to check out our webpage at
like us on facebook
and follow us on twitter
Thanks for your attention.