Good news everyone! The multiplayer component of Hyperventila has hit the digital store shelves on Steam.
Multiplayer
Join up to nine of your friends in a game of terror and intrigue.

A crew has been has been assembled but some of them start behaving strangely. Find out who has been taken over by a hostile alien lifeform and try to keep your friends alive.

CREW
Complete jobs onboard your ship and stay vigilant.
Play as the ship captain, the scientist, an engineer or security specialist.
Each class will have different abilities to combat the alien.
ALIEN
Hunt down your friends and don't get caught. Set the ship on fire if that is what it takes. Leave no survivors.
MAPS
There are three maps currently in the game.
The first is Shipyard. On shipyard the crew must repair the ship that's in for maintenance. But an alien creature may have also been on board.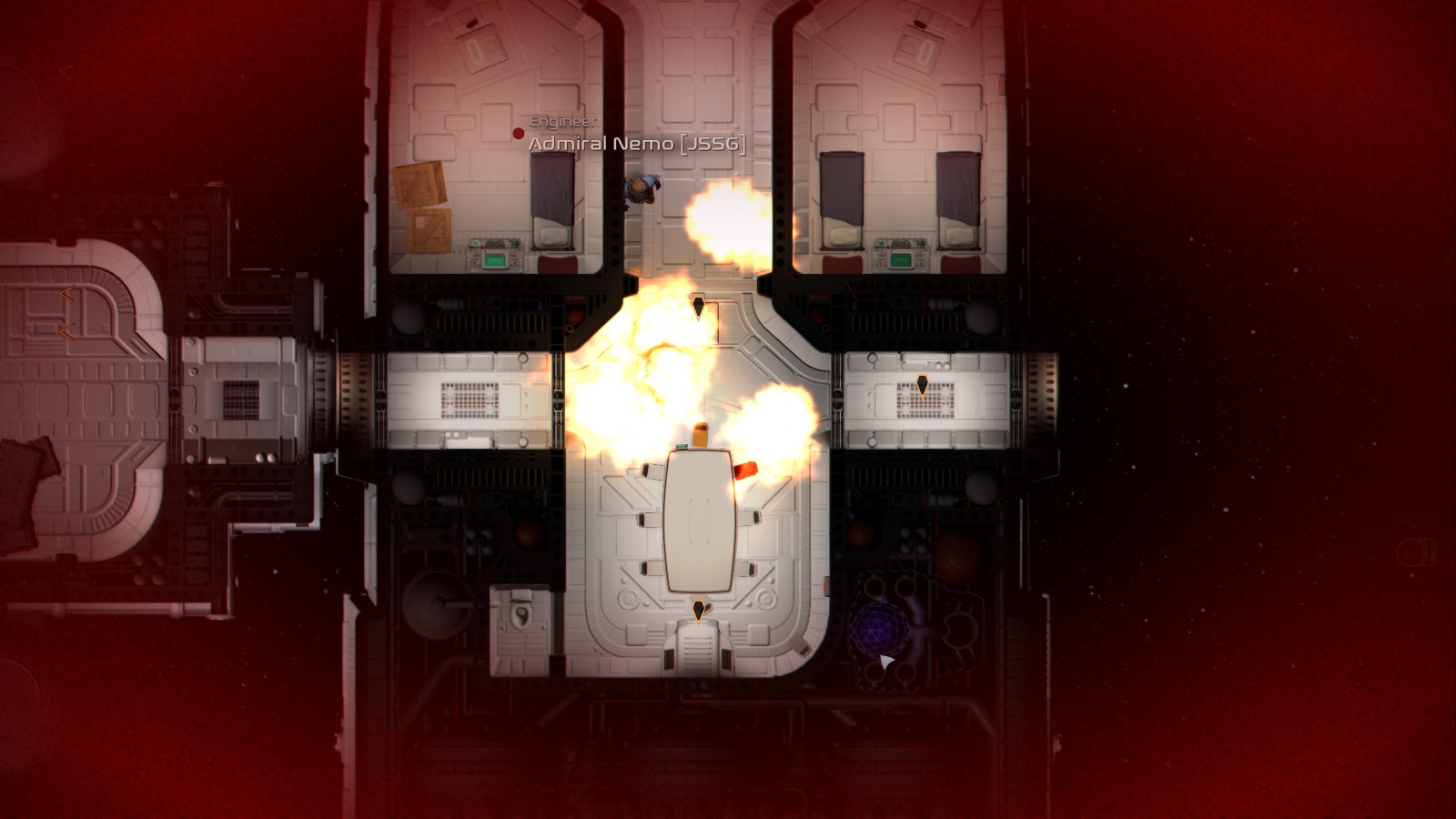 Shipyard
Second is Outpost. Perform maintenance on this isolated space station when an unknown ship arrives with seemingly not a soul on board.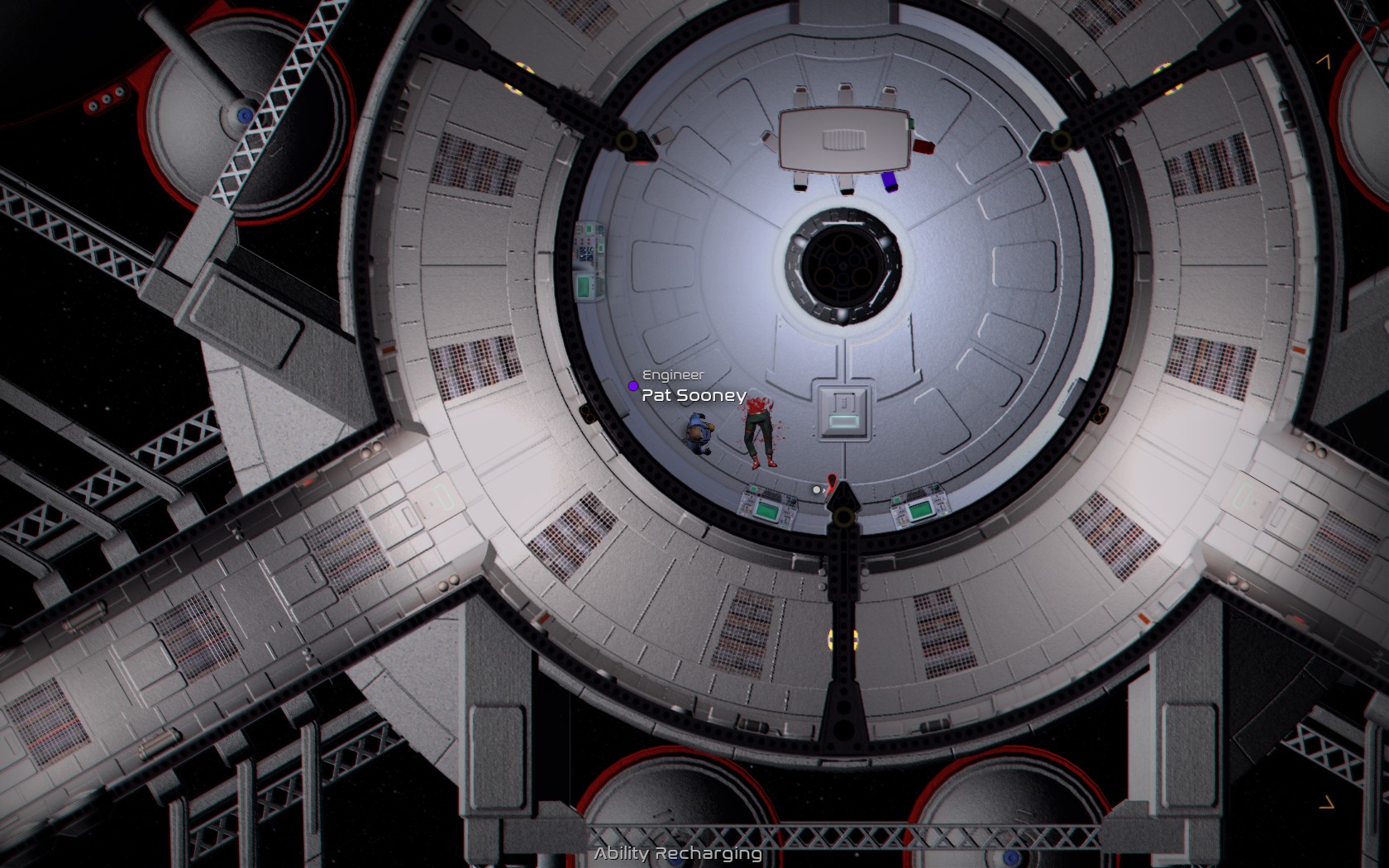 There's a body in the control room
Thirdly there is Gateway. The station has gone dark, find out what is going on and get it back up and running. Why not have a drink in the bar while you're at it.