Hyperventila: July Update!
After a busy month in June, and launching on Patreon, July has already seen a lot of new content being created and a few new videos released.
First up is the shipyard. Imagine your ship gets blown up. Your crew and yourself are stuck in a small escape pod, where do you go? The shipyard of course! This is where you can reclaim, repair or buy new ships.
This is also the first video released on the new Hyperventila YouTube channel so please Like and Subscribe if you haven't already!
---
Hyperventila will feature a large open world to explore but one important element to tie this whole universe together is the story and characters you interact with. This leads me to the next update.
A few days ago I was looking for a way to more efficiently write the branching dialogues for Hyperventila.
In Gamemaker editing the dialogue looks something like this: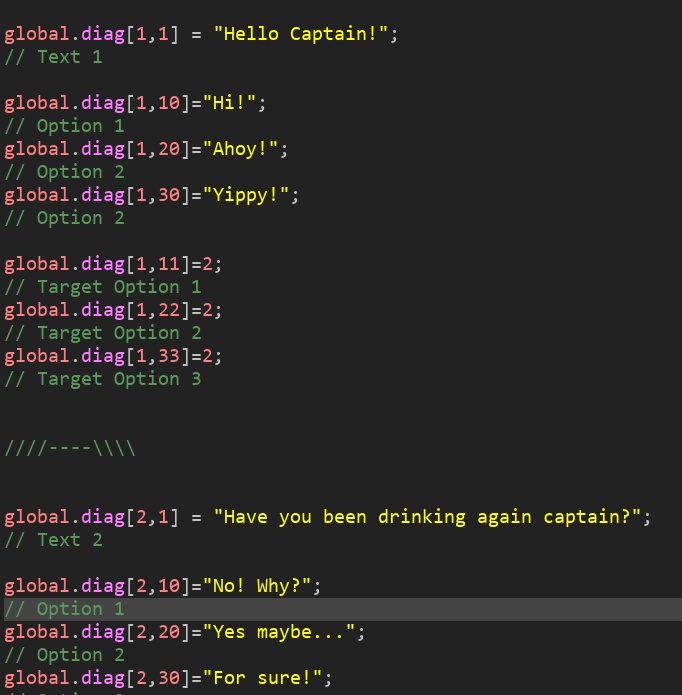 A simple array of questions and answers which when you get to the actual writing part is an annoying mess of copy-pasting text from Google Docs and rearranging it so it fits the above format.

This simply would not do and I went onto the Internet to find a possible solution. One such solution was a piece of software called Twine. It did exactly what I needed but exporting it to a format that would work in Hyperventila left me with the same problem as before.

This was when I decided to write my own piece of software instead, how hard could it be right? Turns out it was quite doable and took only about two days to make.

Definitely worth it considering the time and frustration it saves me when implementing the dialogue the old way.
Now that I have this in my toolkit, I can finally start adding fully featured quests and NPCs to Hyperventila.
---
So far I've mainly been demonstrating the space aspect of the game. Ships and station interiors. Here I'd like to share the first glimpse of a planet in Hyperventila.
The way I figured it works is that the glowing plants grow from their seeds, the orbs, upwards until these seed-orbs become so heavy they fall back to the ground, essentially planting themselves and the cycle begins anew.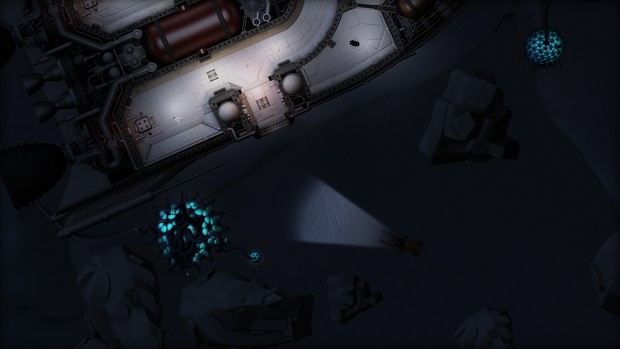 The glowing plants are a great demonstration of how I can make use of the real-time lighting in the game.
I have some video production issues to work out still but in the future I hope to release some video dev-blogs in which I can demonstrate more easily how it all fits together.
For now, stay tuned and don't forget to follow Hyperventila on social media!
- Admiral_Nemo