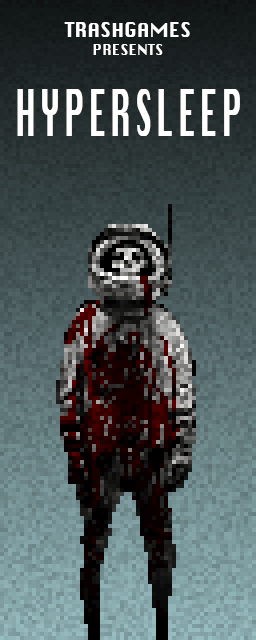 Hi Everybody
Today I'd like to announce my newest game ... Hypersleep. It's an outer space horror game set aboard a doomed space voyage where there are only two choices ... escape or die!
The game takes inspiration from classic horror fps games like Doom for its graphics but the gameplay is hopefully a mixture of System Shock 2 style claustrophobia and Slender style scares.
Hypersleep is being developed as part of the onegameamonth challenge and will be release for Windows and Mac late March or early April.
Follow @trashgames on twitter for more updates