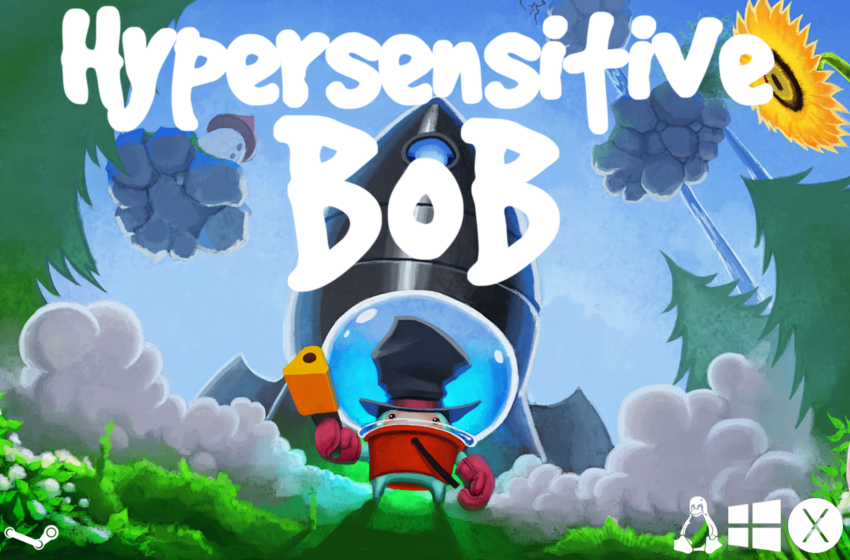 SIEIDI Ltd is proud to announce that Hypersensitive Bob is ready to start his adventure in Steam on March 29th!
---
About Hypersensitive Bob
Hypersensitive Bob is allergic to everything. Armed with a modified asthma pipe, Bob decides to start his extreme treatment and get over his allergies in this low-poly, cartoony sky platform crawler.
Features
Fight against Bob's allergies with InhaGun 2000!
Low-poly graphics with Cel-Shading elements!
Gain experience and unlock new items & reunite Bob with his friends
Help Bob to overcome his allergy of everything
Hypersensitive Bob will be available for $4.99 in Steam. Learn more by visiting Bob's Steam page: Store.steampowered.com
For press inquiries & review keys contact joel@sieidi.com
Hypersensitive Bob Homepage Hypersensitivebob.sieidi.com
Facebook Facebook.com
Twitter Twitter.com
Youtube Youtube.com
---
About SIEIDI Ltd
SIEIDI is an independent Finnish game development startup founded in 2014. The SIEIDI team is made up of 5 gaming enthusiasts who use their combined design, tech and business skills to create a unique and meaningful gaming experience. The name SIEIDI roughly translates to "a sacred place" in Sami, the language of the indigenous people of Scandinavia. This description is the cornerstone of SIEIDI's philosophy: respect the gamers, value the makers. Learn more at sieidi.com