Hyperials,

What a launch! Wow. We've received so much fantastic feedback. It's overwhelming. I think it is pretty safe to say; you all love Early Access 2.0. (Full patch notes below:)

One thing I'd like to mention; if you are enjoying the game, I cannot stress enough how important reviews are. It doesn't take long to submit one and helps us out as a team tremendously. You can post your review here.

What's next? Quite a few things. First things first; stomping out bugs, optimisation and balancing of the gameplay. Many of you have had some awesome ideas. We take your feedback extremely serious and thank you for taking the time to give us your input. The journey has only just begun!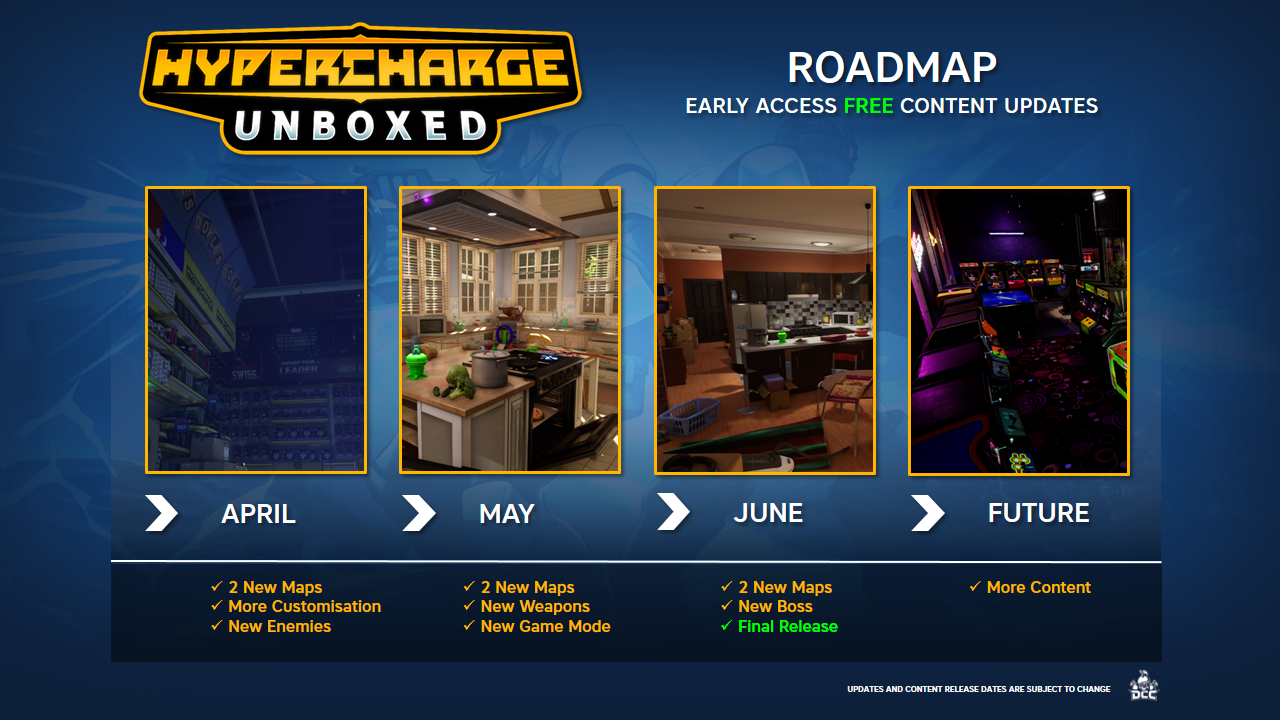 Major Fixes:
Added improved error messages from networking problems (Disconnected, Server Closed Down, etc)


Fixed incorrect player counts reporting on servers. (Also fixes attempted to join full server bug)


Fix for broken spawns on ToyPalace map when not in Casual and Regular difficulty.


Fixed Find-Game menu difficuty and map filtering.
Moderate Fixes:
Added new "Streamer Mode" for streamers to get instant access to maps.


Added difficulty to server list.


Added welcome messages for players in the chat.
Minor Fixes:
Improved visibility of difficulty buttons.


Visual improvements to Bathroom map, collision fixes on shelves and fixed lighting.


Double click join a server.


Fixed standing on the Waterbomb, Players should now slide off.


Fixed long-names stretching the health bar.


Adjusted colour of Build Markers to help with visibility and match the style more
Misc Fixes:
Fixed chat not scrolling to end, in Stats Waiting page.


Cleaned up output spam from some internal game messages.


Optimised transition to Menu map.


Sorted buildable list by what is unlocked.



Prepare your squad on our official Discord.

Find those build-credits and get building! - Joe

Digital Cybercherries Ltd.