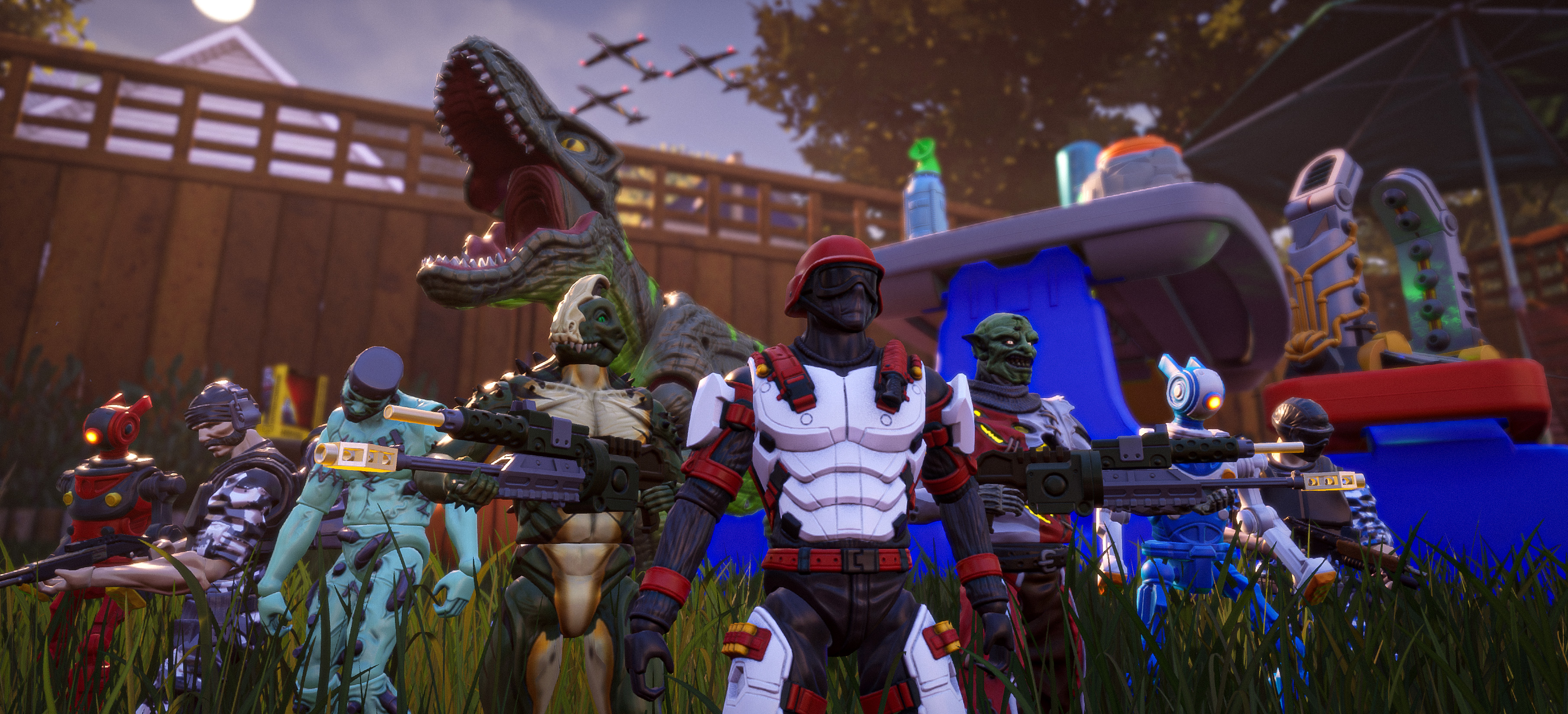 Quickly. Build a turret and protect the HYPER-CORE, because this is a big update with an even bigger Dinosaur! Don't worry, we have you covered. You can now build a Teleporter to quickly escape or charge into battle. And don't forget about the Gliders. They're not very friendly.

If you haven't yet purchased HYPERCHARGE: Unboxed, you can now grab it at a great price in the Steam Summer Sale!



Because of your feedback, Unboxed is becoming better and better. From all of us at DCC and from the bottom of our hearts, thank you for helping us develop this game! Now get in-game and kick some dino-butt!

Remember to join us on Discord.

New Content / Fixes:
New Garden Map WIP!


New TRex Boss Enemy


New Glider Plane Enemy


New Teleporter Buildable!


Improved Player vault system. Climbing now more reliable and easier for new players!


New Heads, Skins and weapon materials to unlock!


Added new Jetpack attachment
Game now shows the number of Waves that you have completed


Collecting jump markers now displays the number you have collected out of how many in the level


Improved input handling with regards to interrupting actions (E.g. Melee attack while holding fire, continues to fire after melee is complete)


Fixed crash issue when changing video settings


Fixed crash issue when changing level


New physics actor system allows for more physical objects in the world that don't interrupt enemy movement


Fixed Demolisher getting stuck on Kitchen map
Kitchen new waves and balancing


Fixed Jeeps not attacking cores


Improved performance on Toy Palace


New Collectables on Garden map


Trap kills are now counted towards "turret kills" in the game stats


Improved enemy highlighting effect on low graphics
Fixed strange input bug causing players to spin around uncontrollably


Added foliage quality setting to video options.


Kitchen map new props, designs, details and optimisations.


Optimised ragdoll animation system


Fixed enemy gunshot sounds getting 'cut off'


Fixed missing collision on castle props