With an imminent launch approaching, here are three new screenshots of Hyperburner featuring some of the different zones the game is set in. Each zone features a different structural identity as well as a distinct look and feel. You can also rotate between landscape and portrait on the fly, requiring only one-touch input at any time to steer the ship with a free-anchor virtual stick.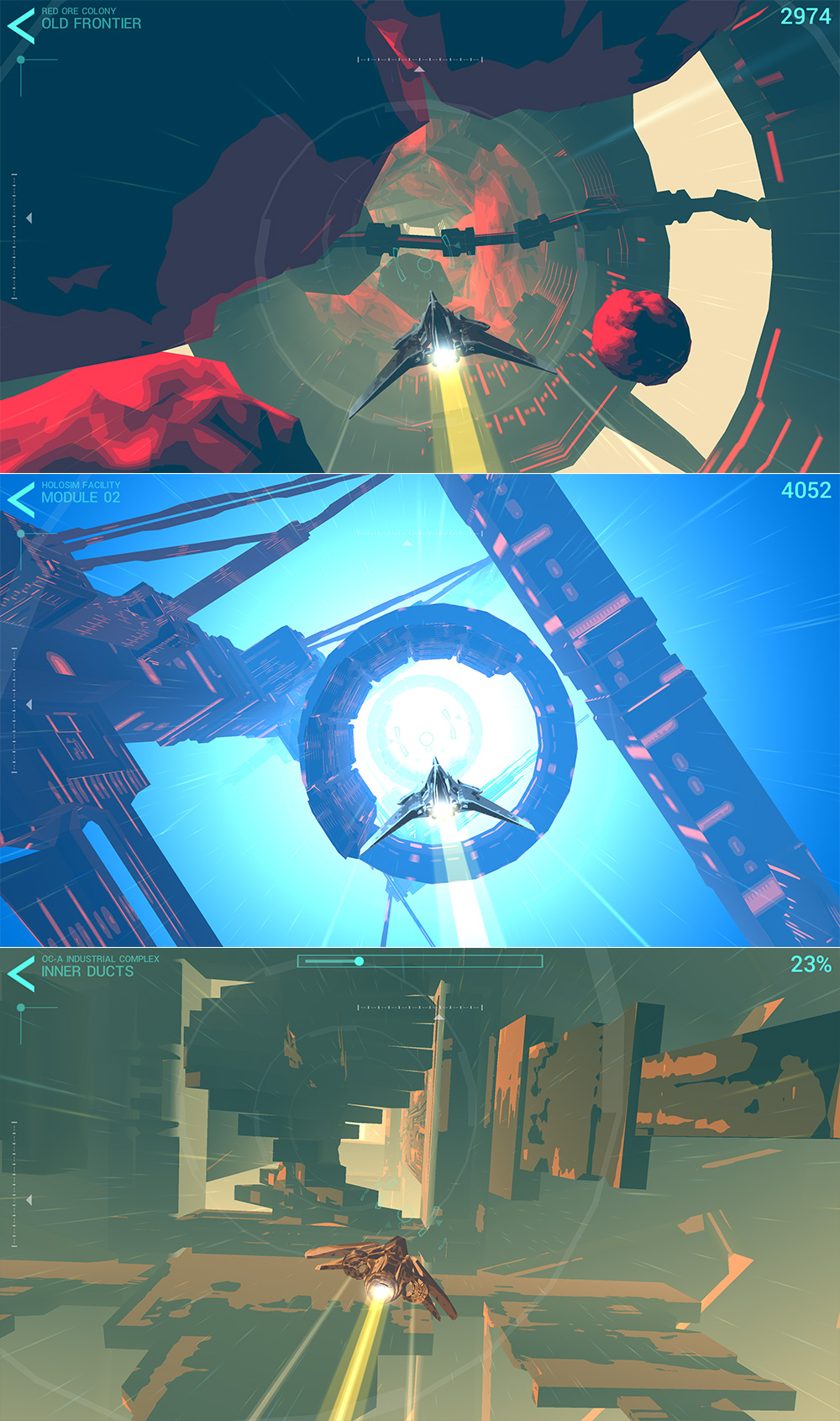 It's been a long year and a half of dev, and a much larger game than the early plans of 2015. Hyperburner now features 30 stages, and 20 challenging achievements to push you to 100% it long after all the stages are beaten. You'll unlock ships along the way with faster handling and better bump deflectors, and if you truly master your steering and reflexes, global leaderboards to pit the best against the best.
Despite the additions and expanded content, the game is still true to its original vision as well. A high velocity ride focussed only on piloting skills, and nothing else in the way. As such, here's an extremely high velocity example!
if you're involved in iOS press or streaming, feel free to get in touch for a promo code.
Please also get in touch if you'd like to be involved in Android or PC/Mac beta testing in the near future. I'll be looking into both at roughly the same time.