Hyper Ultra Astronautics is now officially ready and version 1.0.0 is available for download in Itch.io:
The suggested price is 5 EUR/USD, but you are free to pay whatever you think the game is worth.
Following major features made it to this version:
Competitive and co-op game modes for intense party/couch gameplay.
Single player survival game mode.
Semi-realistic ship movement based physics on simulated thrusters.
Wide selection of weapons including various teleportation and beam based weapons.
Support for a lot of controllers: keyboard, gamepads, mouse, mobile apps.
Online high scores for solo and co-op survival game modes.
It has been a long road, like with most of my games. The development started with a prototype in late 2015 and the game has been in open alpha/beta testing for three years. I can't say that I have actively worked on the project all that time, there have been a lot of pauses, both short and long. After all these years it feels good to finish another game project!
One of the distractions from actual development was a bar-top arcade cabinet that I built for the game: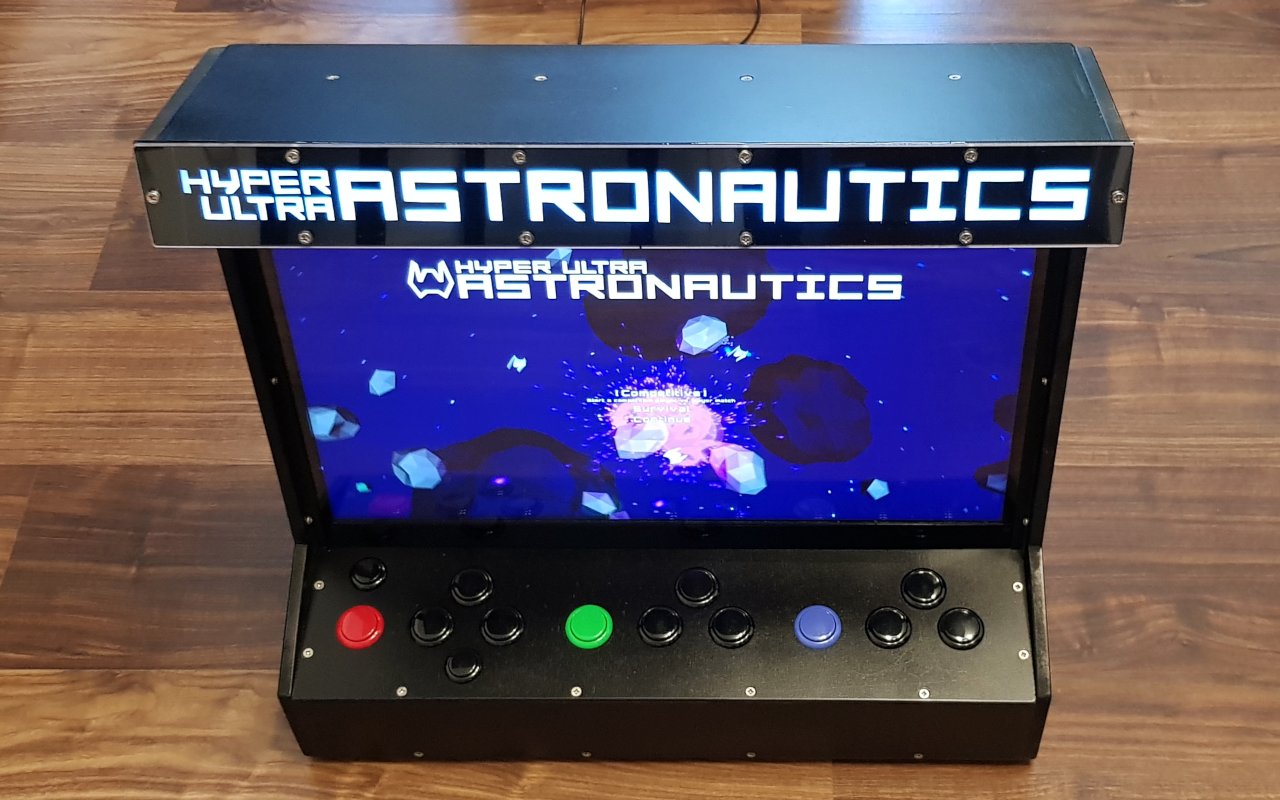 I'm really happy with the result. It does get cramped with three grown men shouting and playing, but it turned out that this game is a perfect fit for arcades.
Although Hyper Ultra Astronautics has now been deemed ready, I will still be fixing bugs and probably even add some new features to it later on.
Here is some footage of the survival game mode in action:
Here's one known bug in the current version. It's kind of ironic that this is the result of setting the number of power-ups to "none":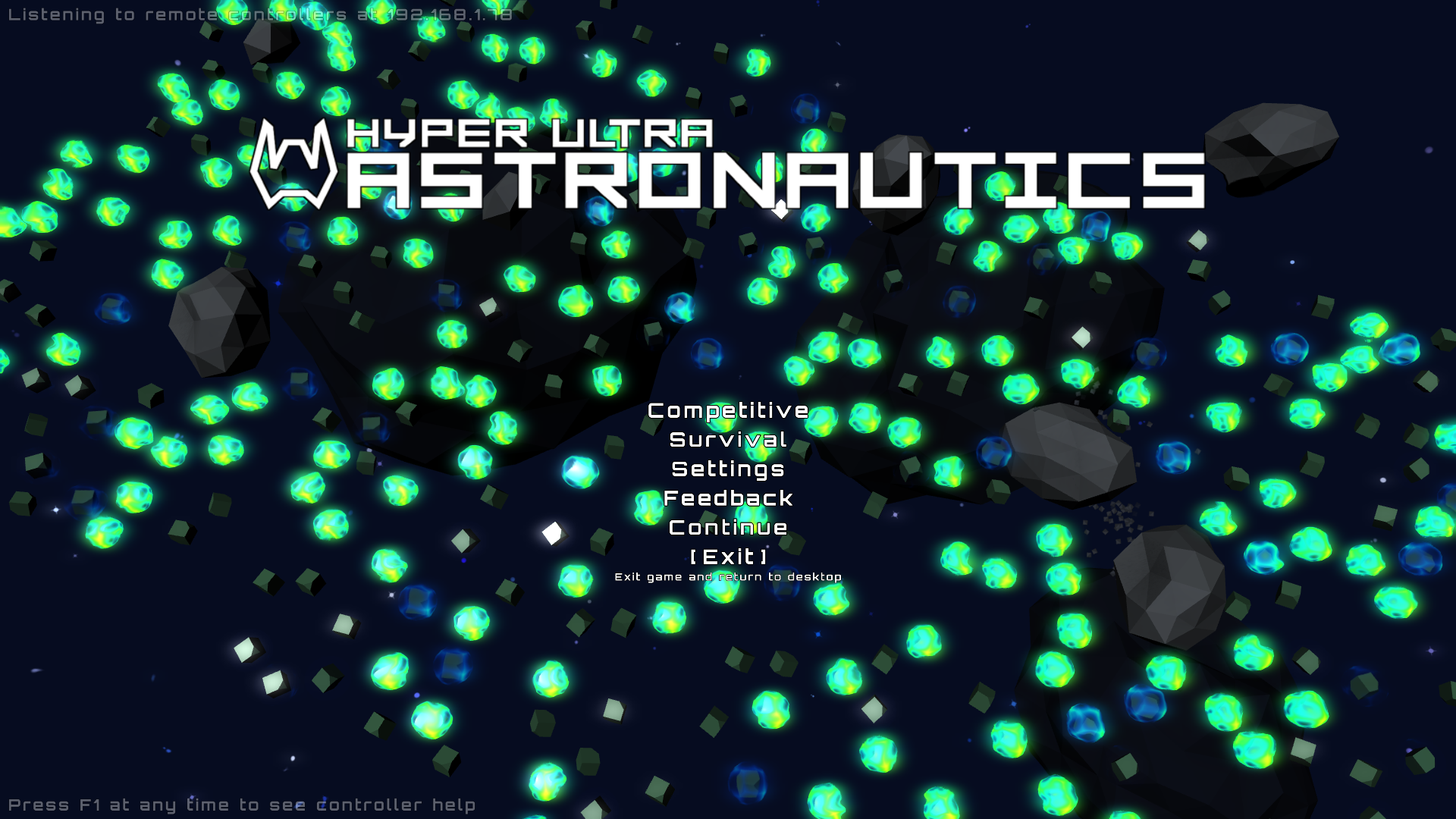 And before anyone asks if the game is on Steam, the answer is no. At least for now. I thought about releasing on Steam too, but at this point it doesn't seem worth it. As far as I know, Steam does not support any kind of pay-what-you-want pricing, so I would have to set a fixed price on Steam while the game can be downloaded for free on Itch.io.
For more information on the game, visit game's official web page: Fractilegames.com