Hi friends!

I just released version 1.0 of my little weekend hobby project over at Chrilley.itch.io

Much like the older arcade games that it was inspired by, the goal is to survive for as long as you can while racking up enough points to enter the hall of fame. There are plenty enemies, power-ups and infinite amount of waves that just gets harder and harder the further you progress.


Except for your laser canons your ship is also equipped with a missile barrage system that refills with every wave that you complete. There is also a ranking system that multiplies your score depending on how much pressure you can keep on the enemy.

Features:
- Arcade style action-packed gameplay
- S-Rank System: The better you perform, the more points you score
- Leaderboard: Only the greatest of pilots may enter
- Various collectable Power Up abilities
- Infinite waves of ever-increasing difficulty

Screenshots: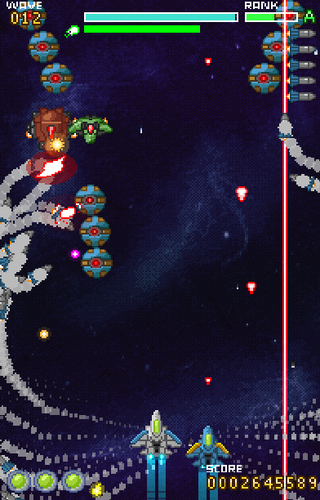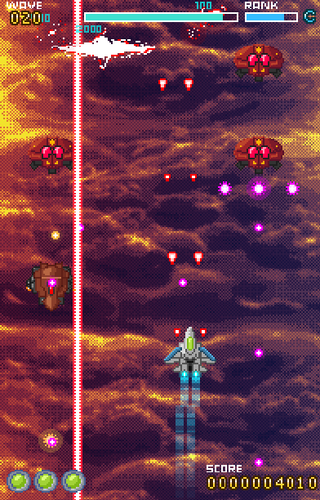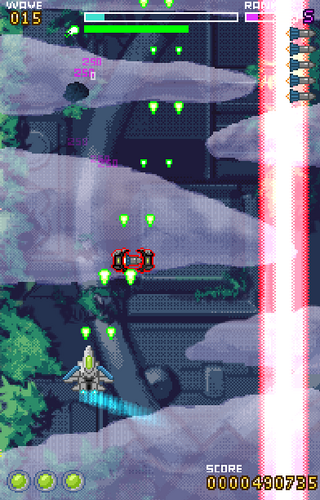 Download
You can grab the game for free at Chrilley.itch.io
(By default it asks for $1 but this is entirely optional, just erase and input $0 instead to grab a free copy).

Enjoy!
Hyper Blitz is entirely free and was made for fun during my spare time. Please let me know what you think of it! If you've got any ideas on how to improve on the game just post away. I'd love to make a version 2.0 if enough people are interested in the game.

Cheers!