Hello everyone!
The mod is not dead, but there is a lot of technical problem.
I made the alpha focus tree for Hungary.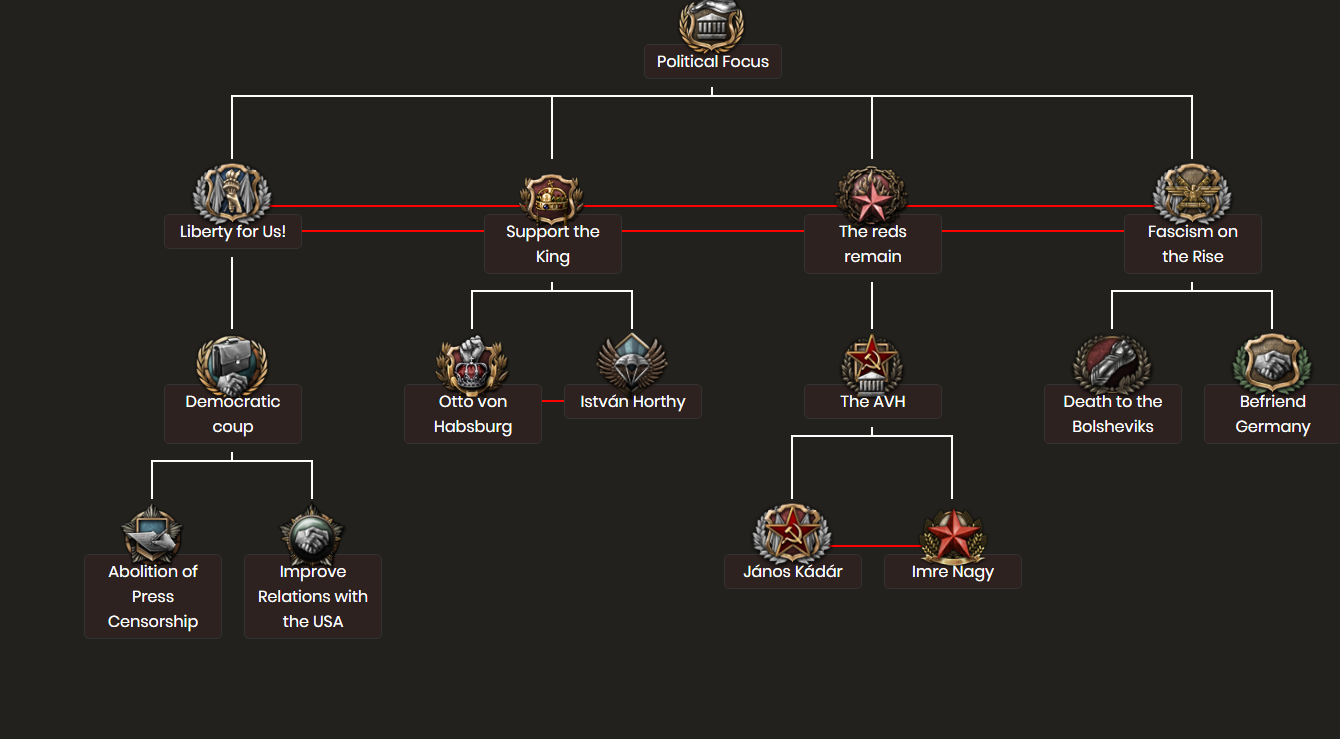 In 1970, Hungary is a communist nation, lead by Mátyás Rákosi. He will die in 1971, so the country has a change to support new ideologies. The Third Reich is weak, and a lot of country decleared independence.
There is the Cold War between Germany, Japan, and the USA.