Welcome to the Third Human Horizon Devlog!


PROLOGUE
It all started 10 years ago when Alex was in the world program to be an astronaut.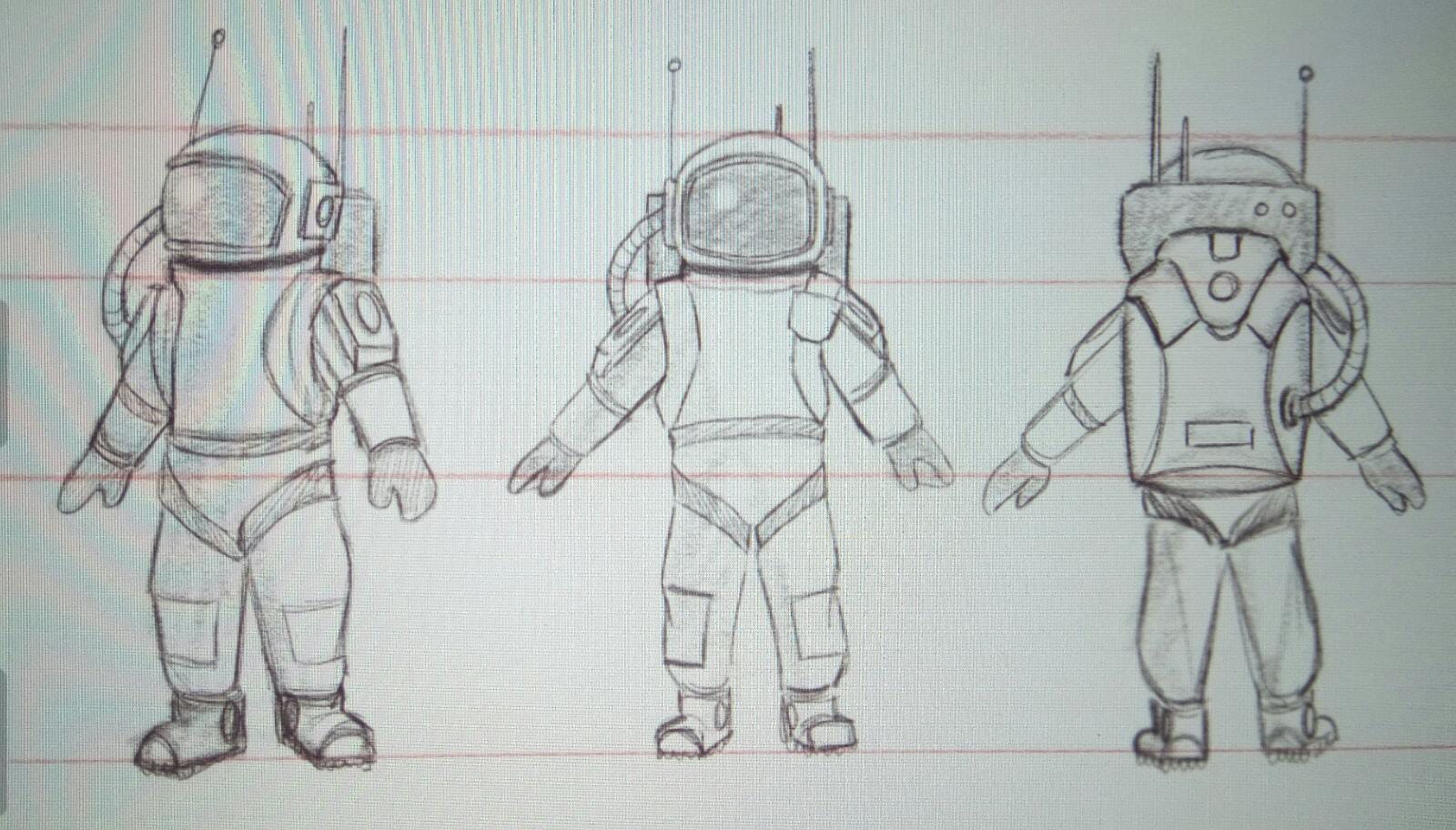 He finished his years being the most promising cadet of the promotion. He ended up joining the Aegis brigade destined to find new worlds to colonize.
The happiest day of his life was when the engines started, and he left the Earth at full speed, when he saw what he had behind him.
He saw a blinding beam of light that bathed all the windows of the ship, began to hear a thunderous noise and the different parts of the ship began to squeak, as if to break at any moment.
The Earth is destroyed, and Alex Gast is in his ship without believing at all what his eyes are seeing.
He has a last generation spaceship, with life support, an oxygen/food generator. In addition, this model of ship has a modular adaptive system, which allows the astronaut to generate new utilities for the ship.
It has a standard communication system with limited coverage, and some outdated navigation charts.
Luckily, spaceship's AI, contains all the knowledge of our species.
When Alex though that it was all over, and a slow death was all that remained for him, the AI communication system detected a radio frequency, a weak but indoubtly human transmission asks for help from some distant planet.
He instantly orders the AI to prepare for such an adventure, he was not alone, and that's ALL that he needs.
He tracks the signal and starts the engines. At first nothing happened, but a second later, the spaceship reacted sharply and the whole metal mass began to vibrate as it gained speed.

In his journey through Space, Alex will meet new intelligent species.
-Thaquians-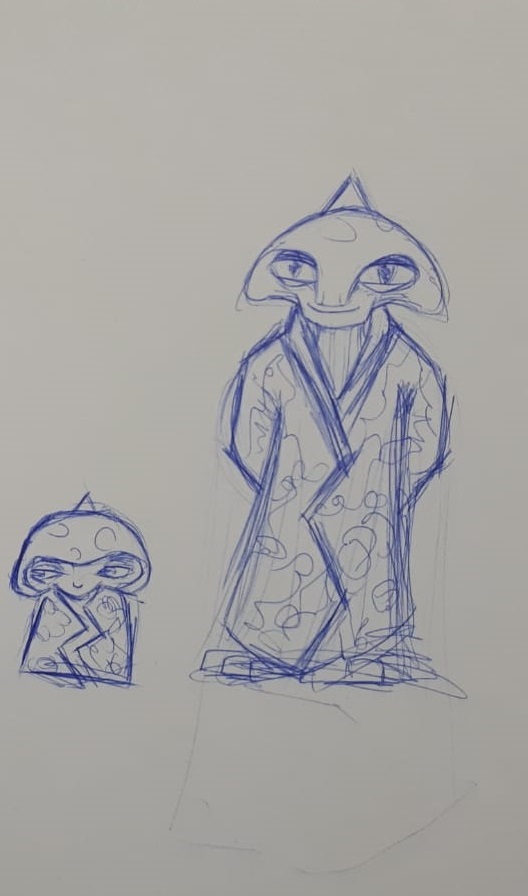 Thaquians are respectful and slow paced race, which has the most extensive communication system.They dedicate their existence to trade, travel and study the universe.
If you want to know something, you'd better ask them.
-Shadows-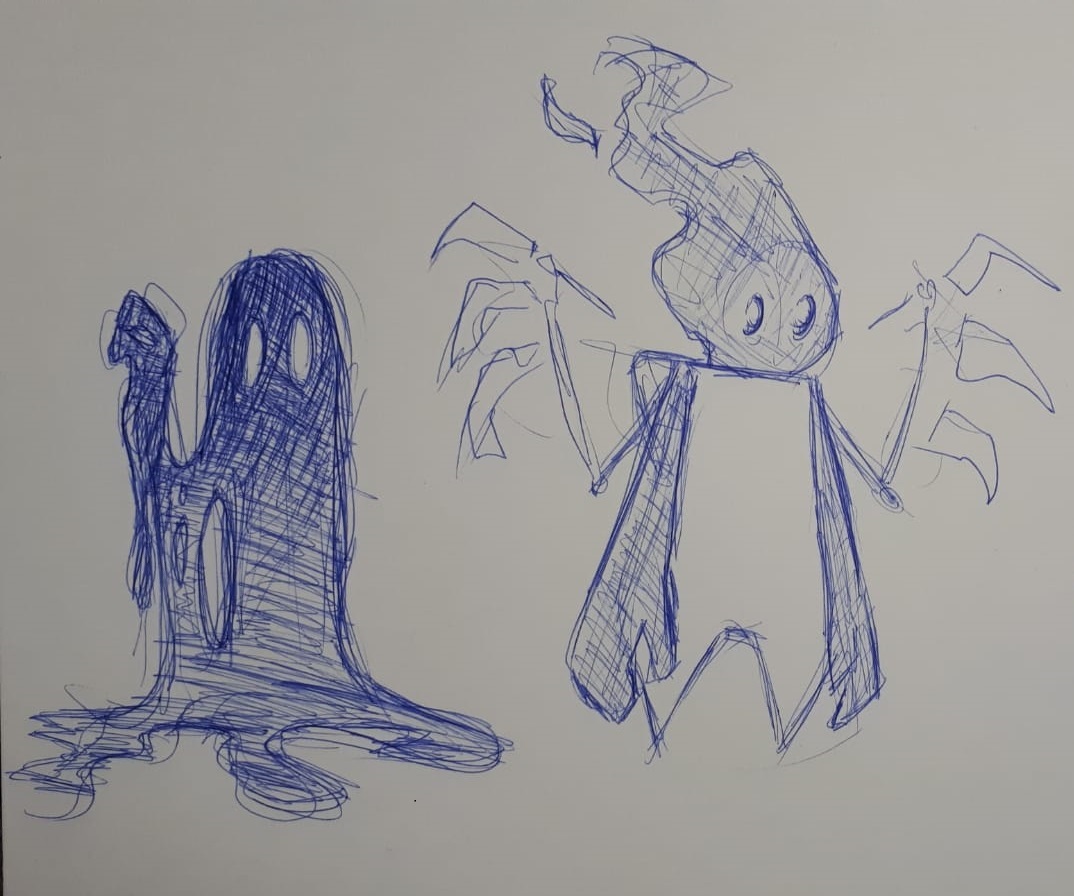 Shadows are androgenic beings, amorphous without a suit, but they use to contain their mass on it.
There isn't so much information about them, even Taquians can't fully understand them.
But there is one fact about Shadows, they desperately need to conquer whatever is on his sight (That's why Taquians, in their infinite knowledge, developed the most complex hiding system, able to fully cover all their colonized planets, making them undetectable)
Wherever they go they leave a trail of blood and pain upon the few survivors who manage to escape.

Not much is known about them, elders how many stories to scare children, masks are made in which they are represented, but nobody takes it seriously.
All this change when they appear on the horizon, the skies are stained with blood, the animals disappear and darkness falls on the planet.
Shortly after the planet remains in absolute silence, which is rarely broken.

-Klurghs-
The klurghs are a people that lives in a group, they do not have predators, they have not been able to reach an average technological development. Are small and with spherical shape that they are bouncing from one side to the other.
They feed on a liquid called Slurpp that for other breeds is very harmful since it is considered a possible fuel. Rumors are heard that the shadows go after them for the same reason.
-Kanastian Theocracy-

Finally we have the Kanastian Theocracy, who only care about themselves.
They possess advanced technological power and take worlds in the name of their gods, are rational people who do not look for problems, but if you get angry their response can be overwhelming.


Comments, thoughts, feels or any kind of feedback will be appreciated!
Expect regular updates from us.
Thanks for reading and feel free to follow us on twitter and instagram: