=====================
Patch note v0.93: patch note on steam
GAMEPLAY
- Entierely new save system with tree diagram representing relation between each save. Your current saves will have to be deleted (sorry about that), the save system should be definitive next satursday.
- New window when launching new game to confirm profile selection if this profile already contains saves. WORK IN PROGRESS!
- Wounds will no more be "Unknown". Only diseases will. Also, LogIcon will directly display the name of the new wound:

- Breach Icon changed. Now displays the acrycine leak.

- BodyScanner LogIcon will now display the correct name of the disease : "Nothing", "Unknown" or "Real Name".

- Diseases and wounds list in player inventory have a new category : healing. This will display a green cross when the disease/wound is under healing effect (and so is supposed to lower it's gravity the next day).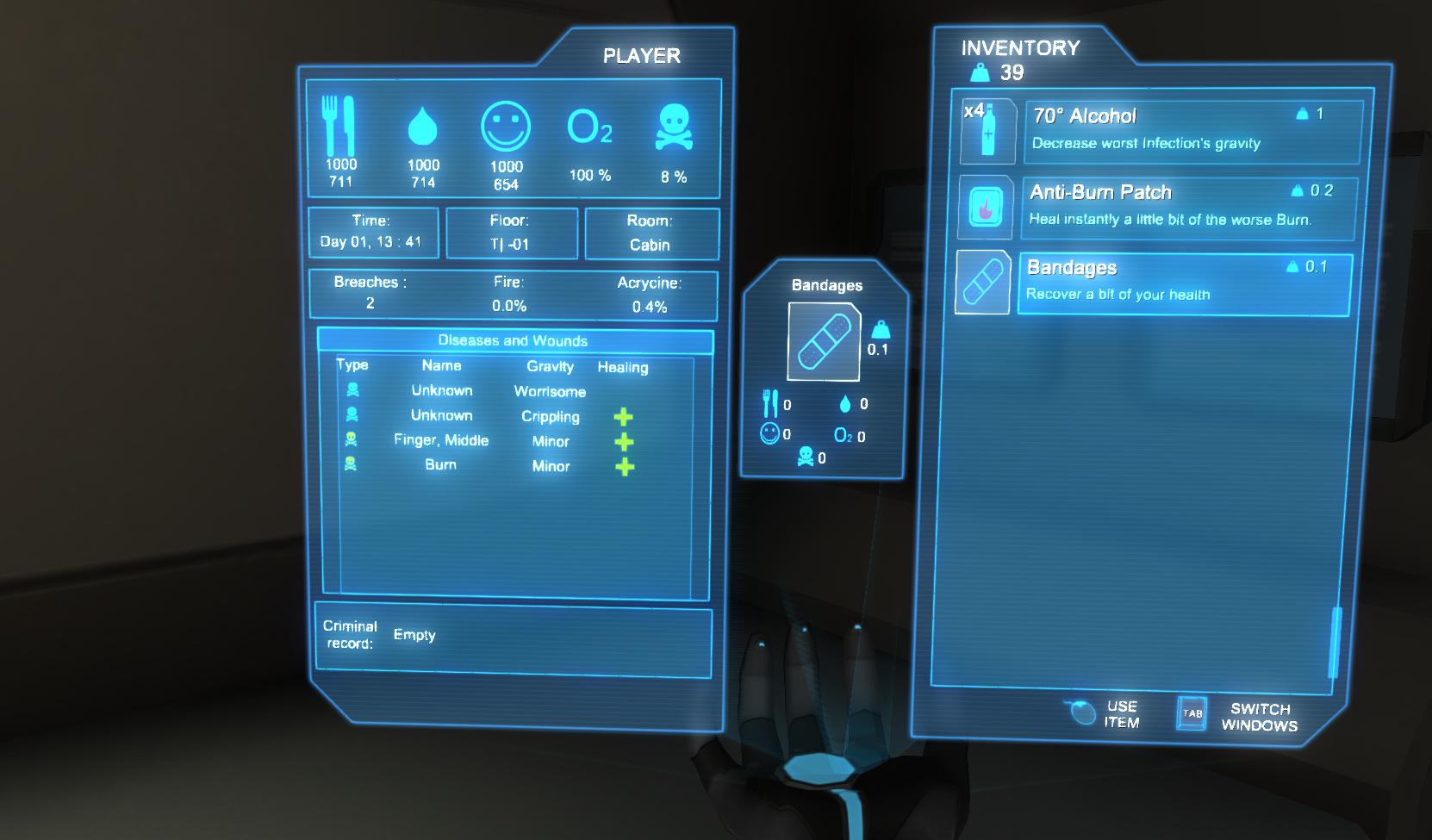 - Diseases and wounds list in player inventory will be updated each time a new disease or wound is applied to the player.
- Player oxygen will now regen correctly if the room has more oxygen than the player.
GRAPHIC
- Changed UI graphics of buttons in main menu.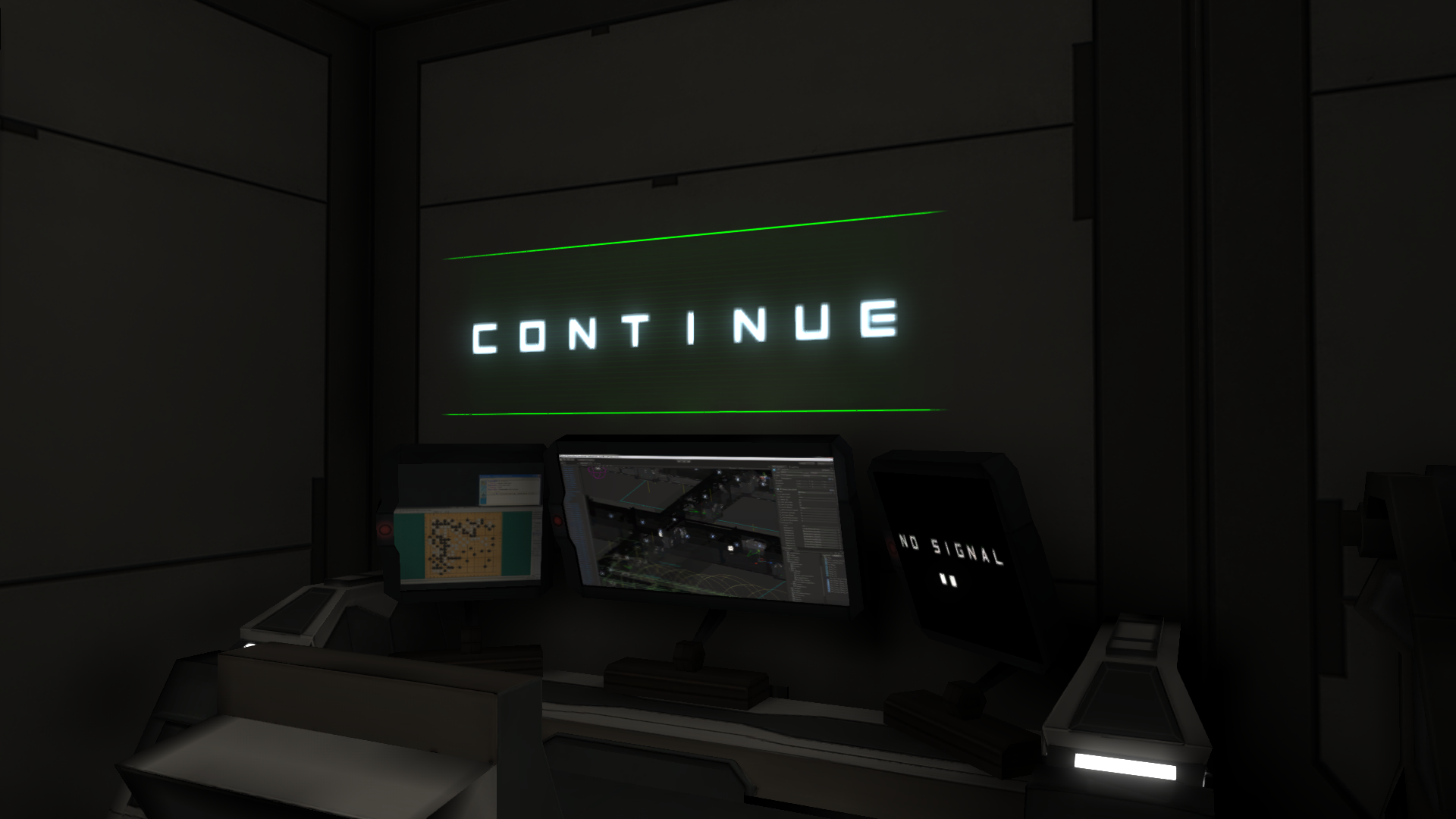 - Added a "Locked" panel to doors that leads to no rooms. So these doors will have no switch + red emissive material + the locked panel.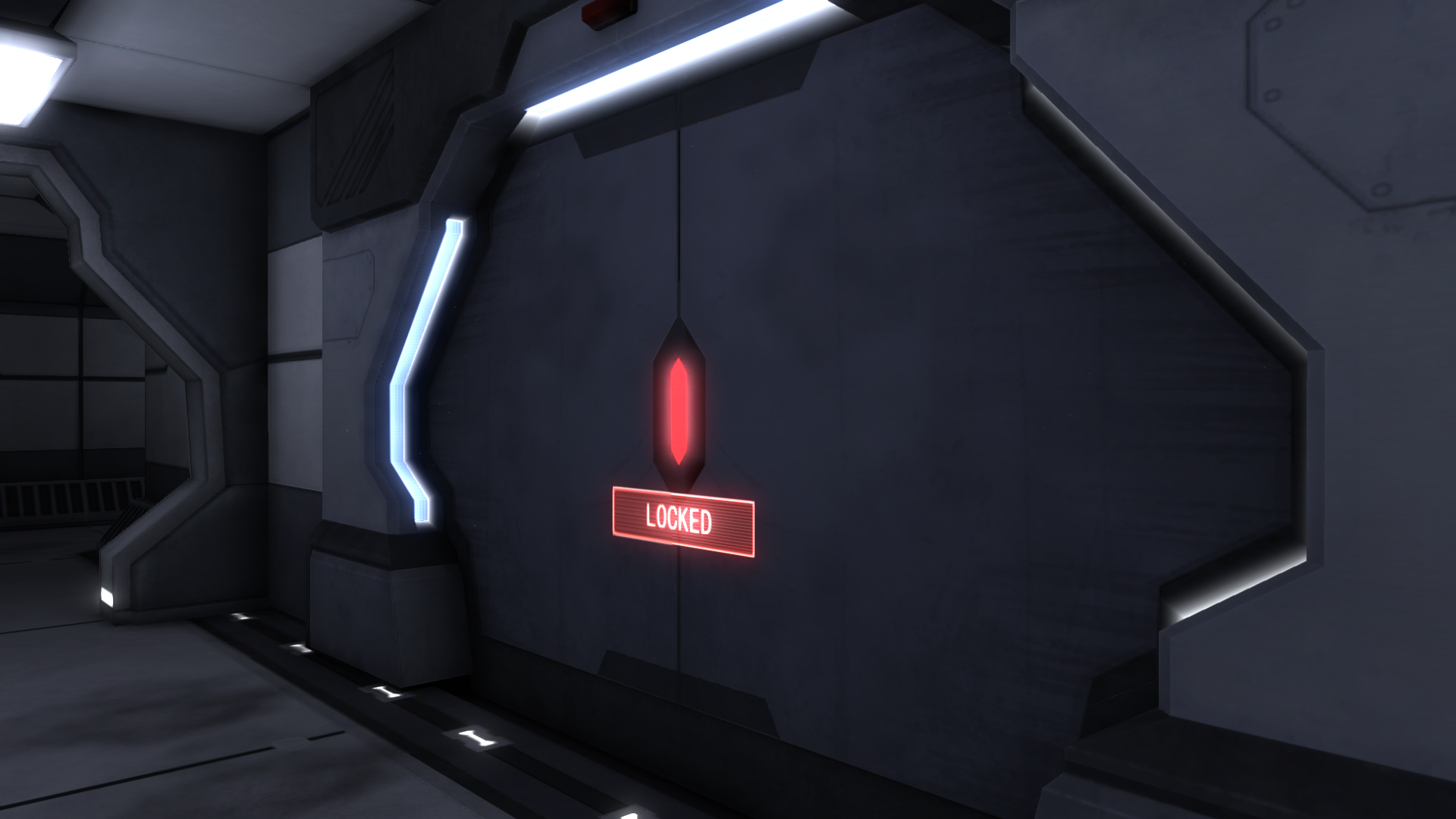 - New graphs for load panel.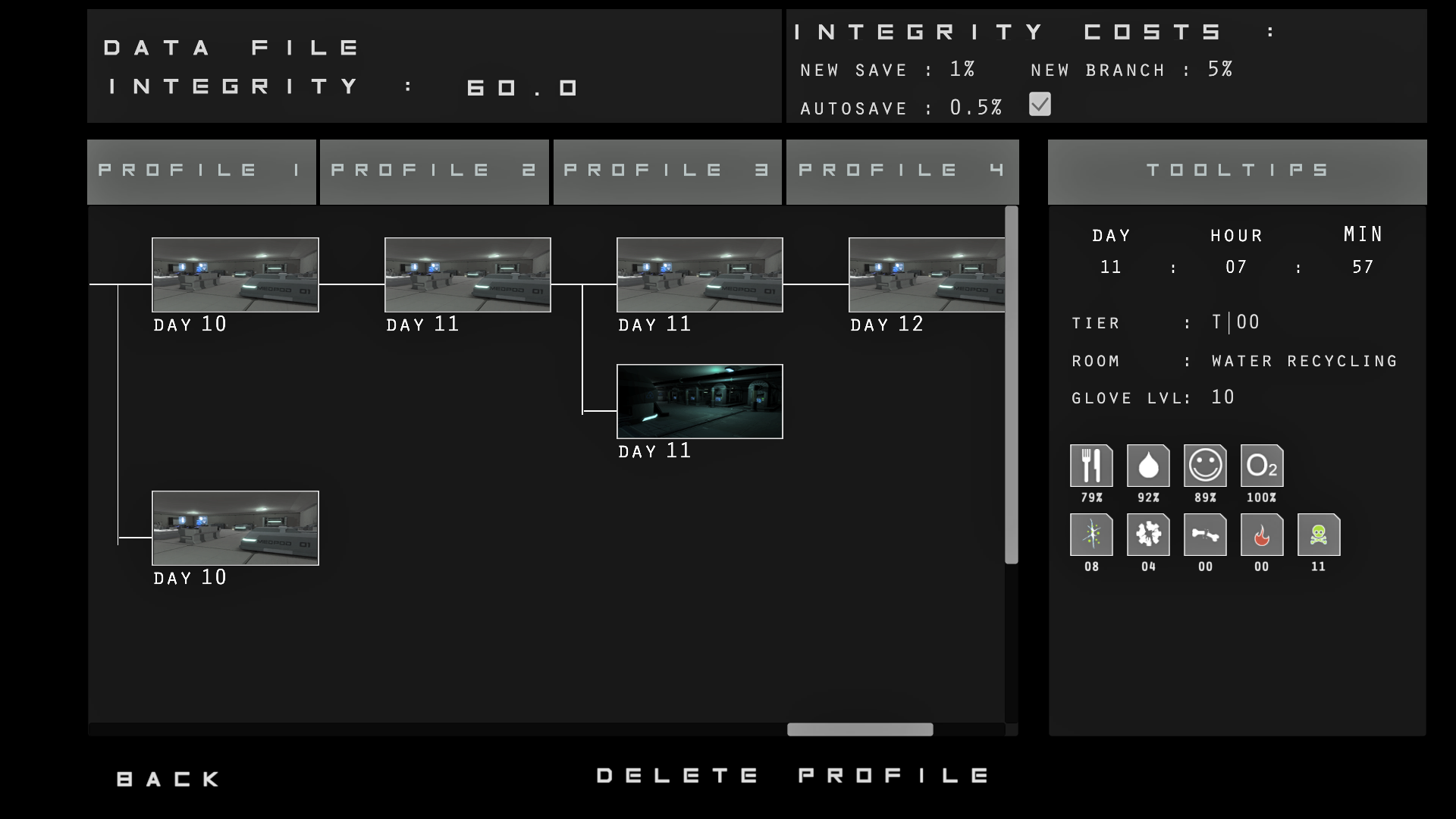 - Emissive color of personal desk with more blue
- Small modifications on interface.
- Big fires will not spawn instantly and will have a starting animation.
- FX extinguish fire will now display as intended.
- Rebaked cabin lighting.
- Desactivated all reflection probes while waiting for a Unity Fix about box projection rotation.
AUDIO
- Doors will correctly occlude the sounds. Big changes to sound occlusion system overall, especially concerning alarms.
- Reset position of Big Fires sounds when finished.
- Sound of air leaking from a breach will not stay after the last breach has been repaired.
FIX
- Changed version window. Now the number is much bigger and so easier to read.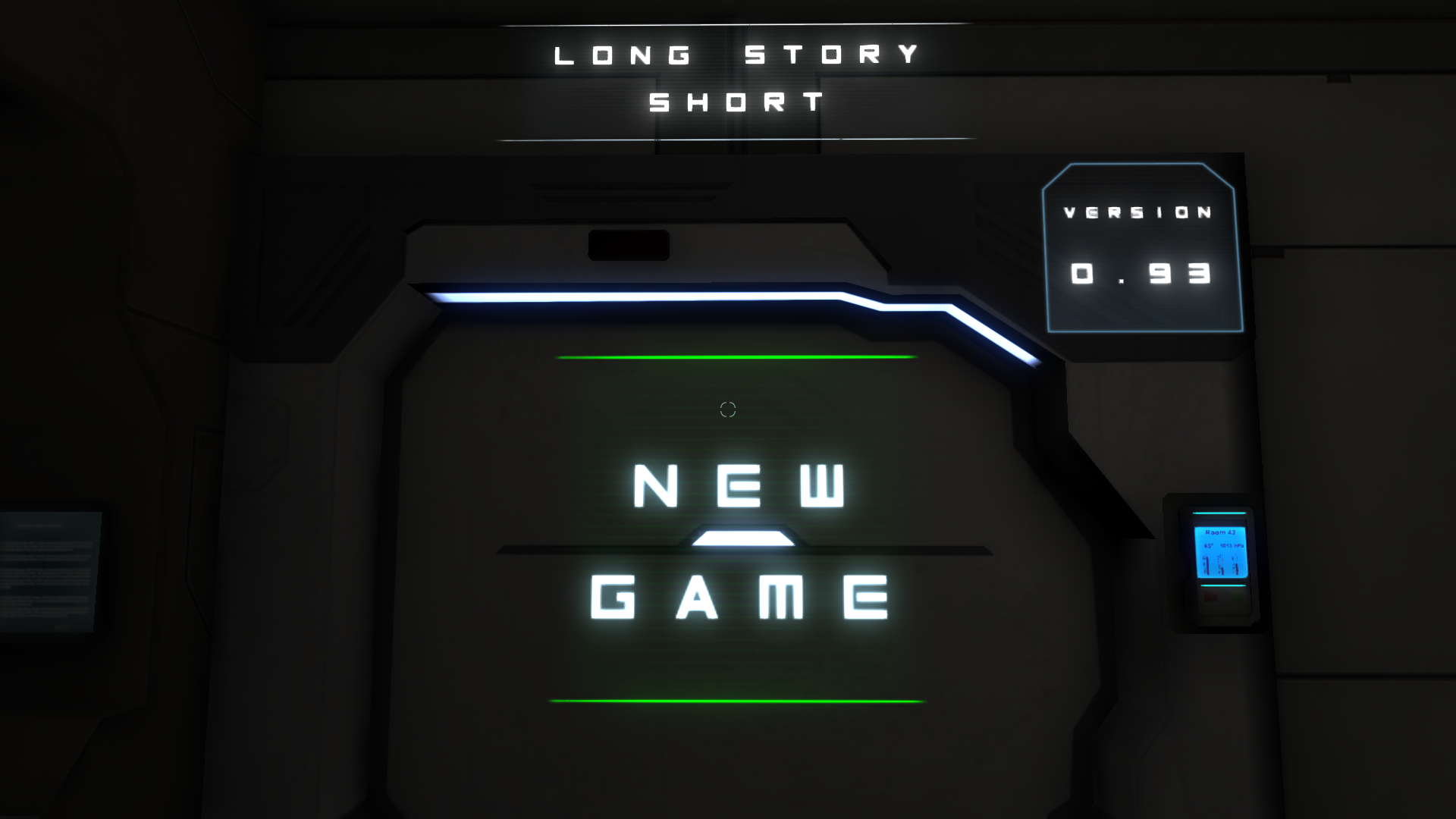 - Camera locked during load game.
- Changed lock cursor system.
- Game will no longer automatically resume after a save.
- Selector inventory should follow the scroll wheel without jumping items.
- Scale down of in game menu (Resume/Options/Save/Restart/Quit)
- Security added to repair system, so you won't be able anymore to repair a distant object by clicking on the room collider (very rare but it happened sometime), and you won't be blocked by the roof collider (important for the broken lights)
- Debug Icons Log : they will no longer fall down during the change of day (players could miss the early ones).
- Debug : finally found why sometimes the game would not unocclude the spaceship when launching the game. The "awake from bed" animation was desactivating the character collider...it should not occur anymore.
Keep on surviving!
Website update! You can now buy directly HullbreacH on our website (steam key delivered in less than 24 hours) or make a donation directly into our small pockets: Wearebots.fr
Thank you to all future survivors for your unconditional support.