We have been working this week to improve your player experience. Send us your feedback to help us solve the major problems that we may encounter.
Patch note v 0.78:
GAMEPLAY
"You are here" maps finally added in a lot of corridors of the ship.
You can now hold the right click button to see the stats of the room you are currently in.
2 new rooms added: R56 and R59 (Auxilliary Air and Water Recycling).
Items can now stack in the inventory. And the overall code has been changed, so it's a lot smoother and stable.
Move speed is now influenced byt the Weight you carry (minor malus at 125, medium malus at 150, major malus at 175).
Scrollbar added to the inventory menu.
GRAPHIC
Improved design for the Logs window.
Improved design for the Main Menu buttons.
New design for the Options. Work still in progress.
AUDIO
New sound design for the Main Menu.
Footsteps volume now added to Audio options.
FIX
Key Binding Menu now displays a scrollable list for more options. Work Still in Progress.
New actions and key bindings: Close Inventory with E. Take All with F. Control the Log Manager with End, Page Up and Page Down.
All containers emissives fixed in storage bays.
Small Vibrating Stick is now limited to 1 per day.
Putting out a fire will now protect a room from fires for a short period of time.
Small glitch removed in the interface where texts remained black. Now refresh correctly.
Developer cheat codes added. Dont try to find them!
The left screen on the desks of all cabins is now random.
Bug Fixes on T0 - R32 for the occlusion culling. Also, all cabins have a larger occlusion box.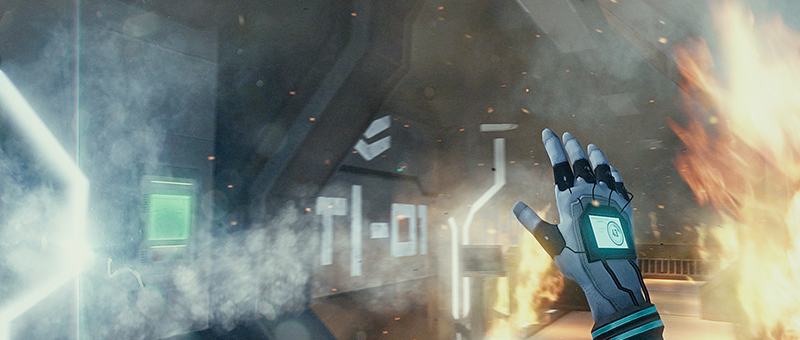 Thanks you everyone for your amazing support. We Have Now reached the 12th position on Steam Greenlight...and that's because of you! We all thank you so much.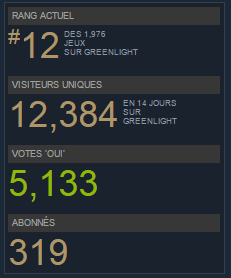 Of course you can still help by voting on Greenlight:

Or Support us on IndieDB :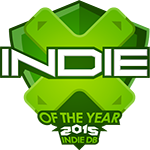 Wish you the best !