So this week, I didn't get much done. I was like uber busy. But what I did get done was very noticeable. I was play testing Miner Threat, and noticed that it looked like crap fullscreen. It was stretched and some pixels looked weird, that's not okay. So now, when you're in fullscreen, it's not stretched, I don't know how to describe it. Here is a photo to describe it.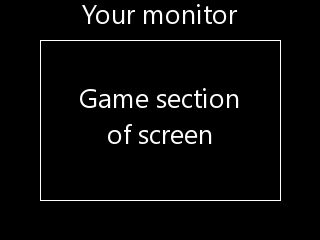 This means it is pixel perfect, and looks great. There is still an option to stretch it, but I don't recommend it.
Right now I'm also working on a second tileset for the game, because just having one is boring. I plan on having three, and I don't see why it can't. The tilesets are kind of a pain because I need 16 images for a single wall, so it looks good.

(No, you are not allowed to use that tileset in your game.)
Even that tileset has a few issues, which I need to fix. You guys probably didn't notice the issues, unless you're like my friend who will tear apart anything and everything you do.
I know, boring week. It gets better, don't worry.