Dev Notes:
Panzerjäger I

Today's live update shows the progression of the Panzerjäger I, a Tier 0 tank killer coming to WWII Online shortly! We'll walk you through the vehicle, its positions and armament. We'll also show you the armor penetration capabilities it has specifically in Tier 0 against the mighty Matilda Mk II, a feared Allied tank capable of absorbing tremendous fire power. The Matilda has been a particular source of contention with the Axis community, and let it be known - we intend to keep the Matilda performing strong and have maintained its historically tough properties. Our solution to help provide balance was to get the Germans a historical self-propelled anti-tank platform in Tier 0.
We also have some Easter eggs hidden in the video, watch closely!
We've got some Allied vehicles coming up next in our production pipeline, read more for details.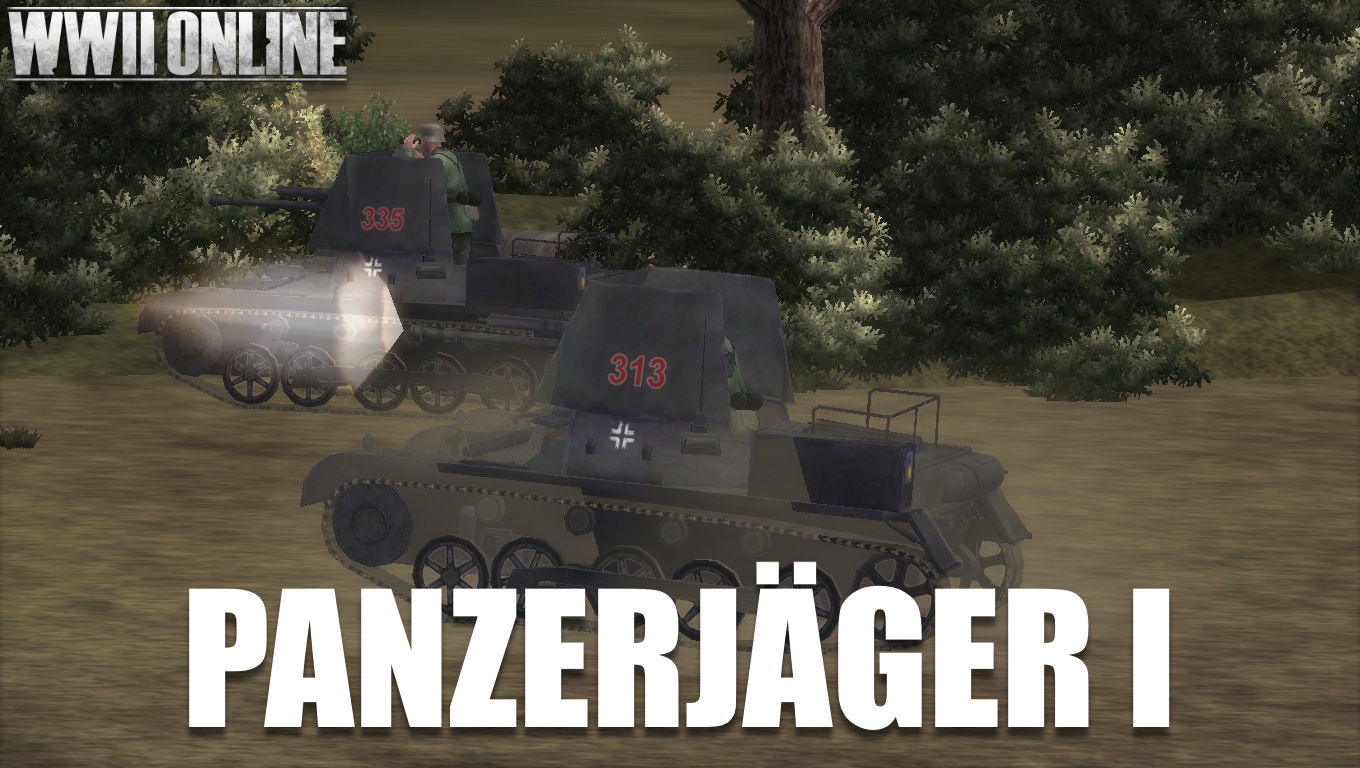 Video Tip: Skip to 2 minutes to the beginning of the actual demo.
NEXT IN THE PRODUCTION PIPELINE
Our production team is continuing to work on more vehicles and since we just covered the Panzer above, we want to be sure to speak to our Allied community and let you know that the Loraine and the Universal Carrier is next in line to receive attention for implementation.
Keep a close eye on our 2021 Roadmap Public Trello (Here) for updates as we go through the process.
SUBSCRIBE TO SUPPORT GAME DEVELOPMENT
WWII Online is 100% fueled by player support. Please consider subscribing to help us accelerate game development and continue to produce great features and content like this. Go to Account.wwiionline.com and upgrade your account now.
ALREADY SUBSCRIBED? Become a Hero Builder!
By becoming a Hero Builder ($29.99/mo) you'll gain access to several recognition features and receive special in-game player content. Head to the account pages and upgrade your account, and click the below picture to learn more about the Hero Builder program. Thanks for your support!
The new Commando Class is now available in WWII Online (Details about the Commando Here)!