The HTC Vive team has taken a trip out to Raw Data developer Survios to film a behind the scenes look at the game's development. Raw Data is a co-operative first-person shooter in which you defend yourself against waves of robots with an array of guns and melee weapons.
The video talks of how the Survios team wanted to create a sci-fi universe inspired by futuristic action films like The Fith Element and The Matrix, along with the atmosphere of Blade Runner. To that end, Raw Data's storytelling experience involves environmental exploration as you infiltrate corporations to steal their intellectual property, and uncover their sinister plans as they relate to the hostile robotic army you face.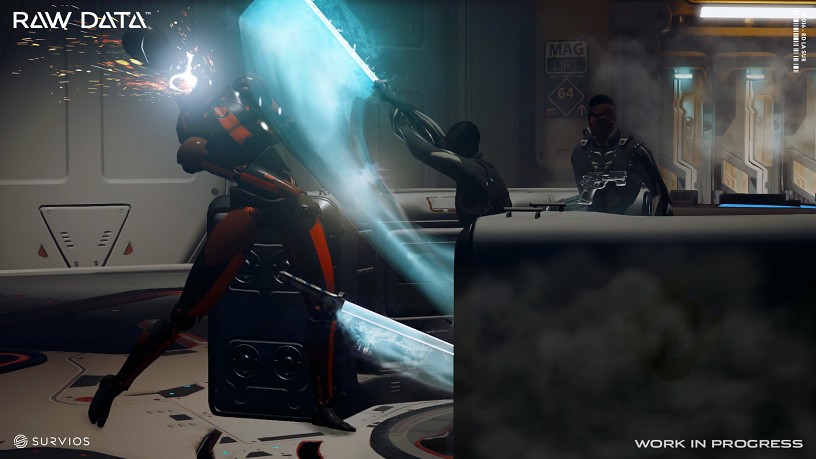 That army will have an array of enemy types, and you'll also be able to choose from a number of characters to face them as. Though the first-person shooting and melee is accomplished with pistols, shotguns, and katanas, you'll also be able to interact with the environment with a tower defense element, placing structures in the room to assist you in the next wave.
Survios wants to openly invite the community to participate in the development of Raw Data throughout its current Early Access period, which it aims to be out of and ready for full release by Q3 this year.