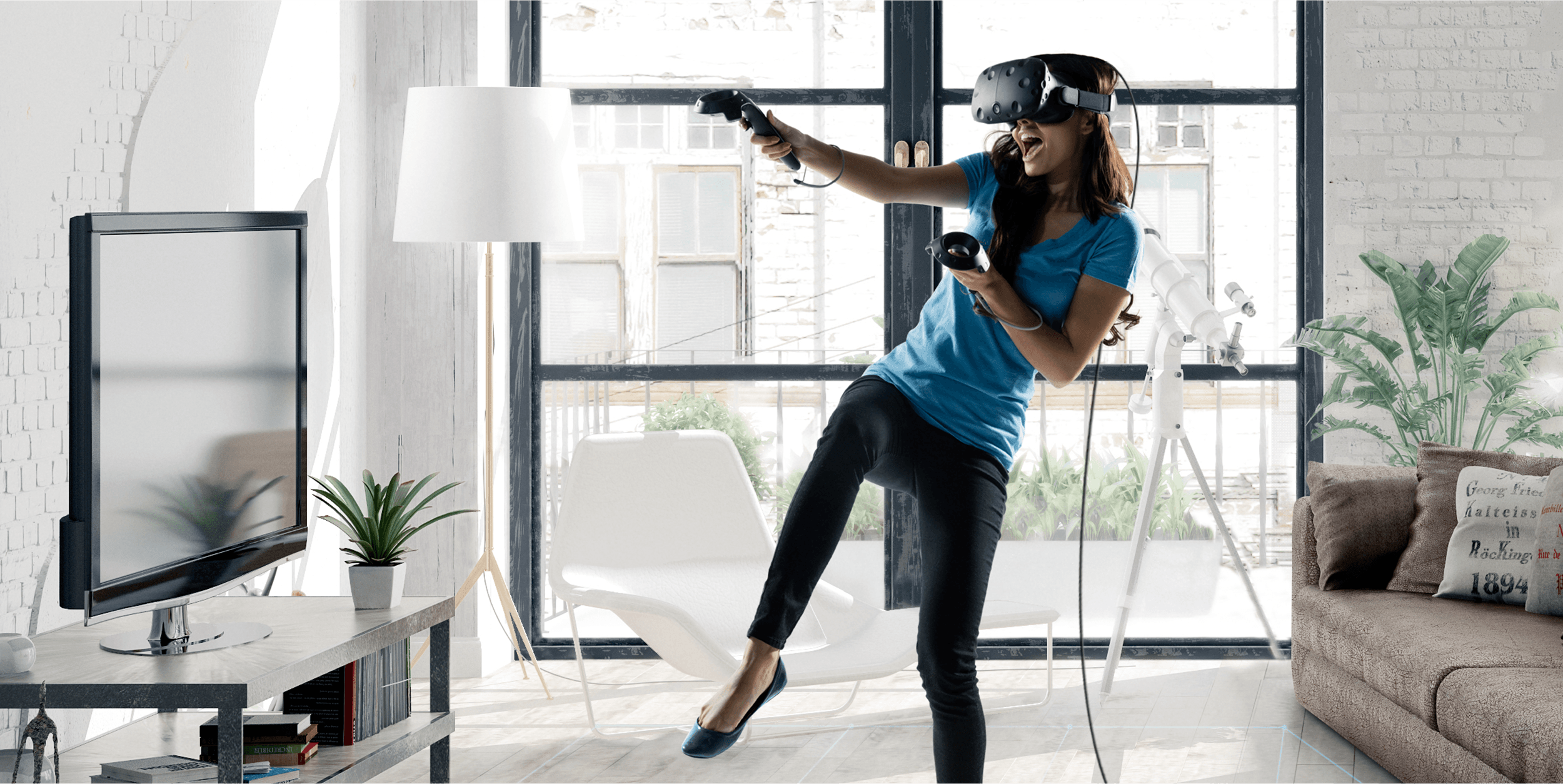 Since the first public availability of the HTC Vive consumer version in April, all orders have had to be processed through the HTC store on the company's website. Now, a couple of US retail outlets have popped up with Vive stock available for purchase.
One of those is Micro Center Computers and Electronics, whose Vive listing shows it as available for $799.99. The second outlet is the Microsoft Store, though its own listing shows the Vive as "Coming Soon" rather than available for immediate purchase.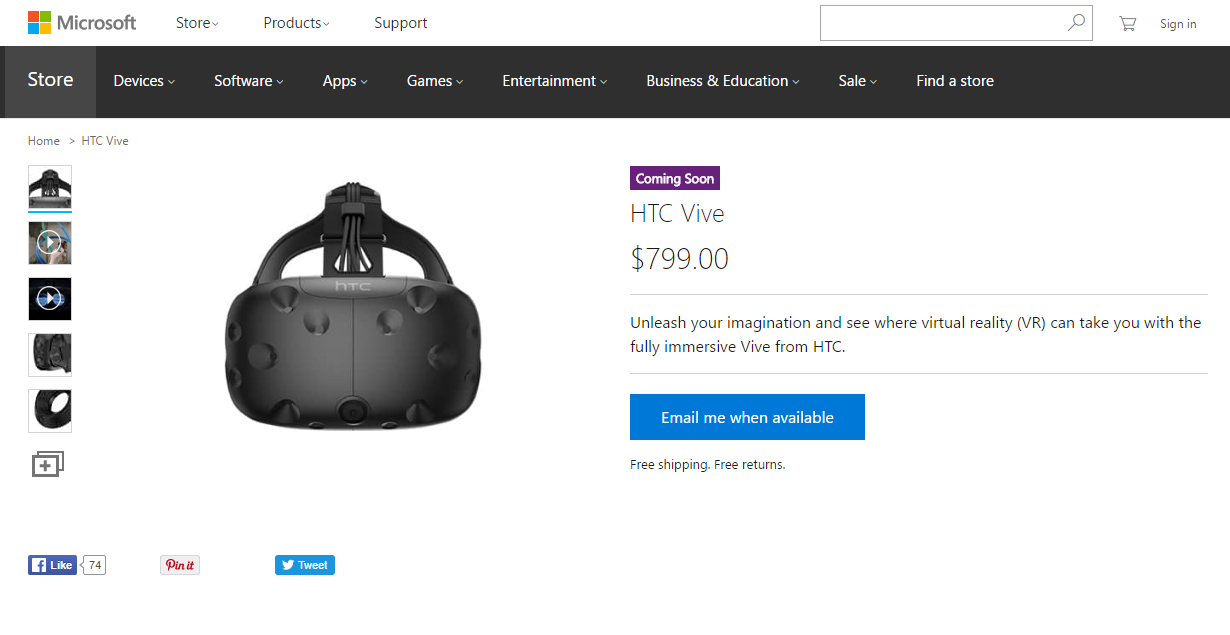 We've known that the Vive would be coming to Microsoft stores since April. That same report also says that the Vive would be making an appearance at GameSpot stores across the United States – however that setup has yet to come to fruition.
HTC intends to create a playable "demo space" for the Vive in both Microsoft Stores and GameSpot outlets, allowing potential customers to try out Space Pirate Trainer, Job Simulator, Tilt Brush, and other experiences before buying. New HTC Vive orders made through the HTC website are expected to ship in August.