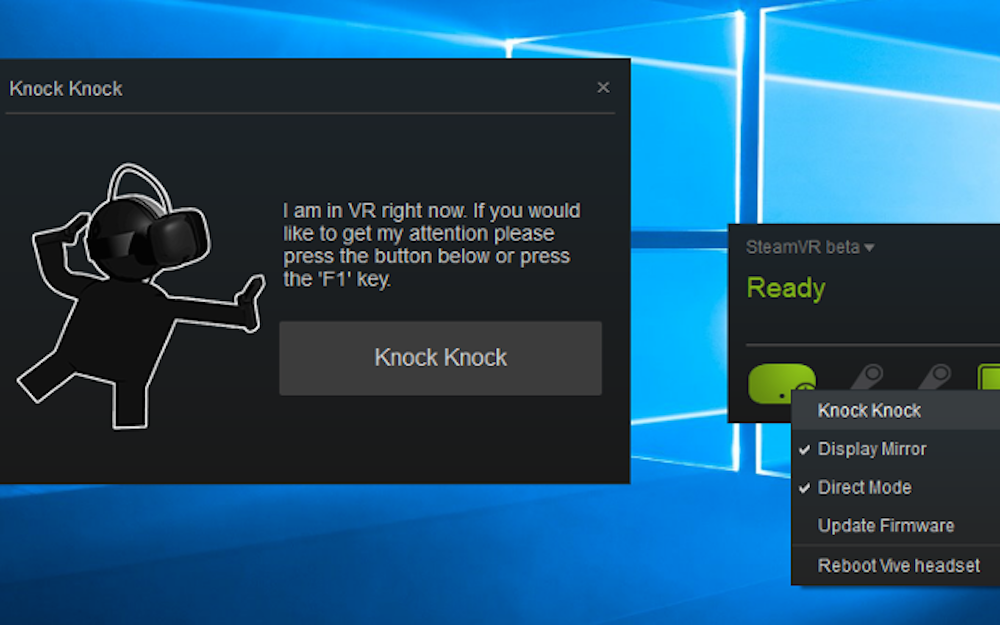 One of the most difficult aspects of virtual reality to overcome for newcomers is how isolating it can be, both socially and for your actual senses. Once you strap on a VR headset and headphones, you've completely blocked out the real world – so it's hard for someone in that real world to get your attention. They can try yelling at you, or tapping you on the shoulder, but they might not get through to you – or worse, freak you the hell out.
This is why SteamVR now includes a new "Knock Knock" feature for the HTC Vive, spotted by Reddit user Schinken (via UploadVR). It allows someone who isn't using the VR headset to get the attention of the person who is, without having to interrupt them in a startling way. All they need to do is go up to the keyboard and press F1, and the VR user will receive a notification.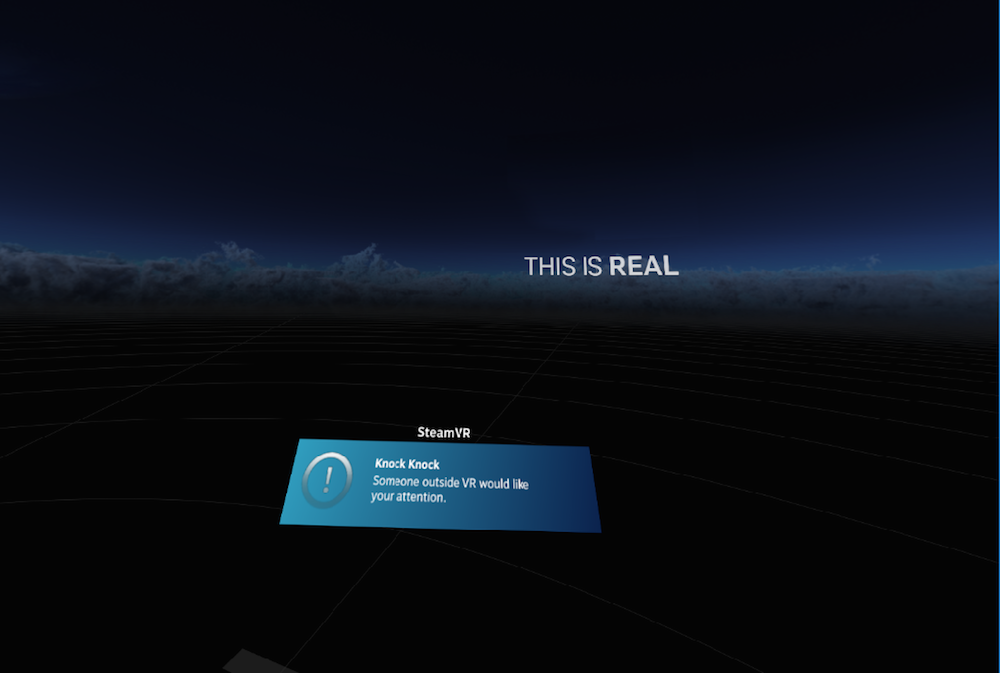 It's just another function that, in addition to the Vive's front-facing camera and chaperone system, goes a significant way toward providing gentle ways out of a VR experience when something in the real world needs your attention.