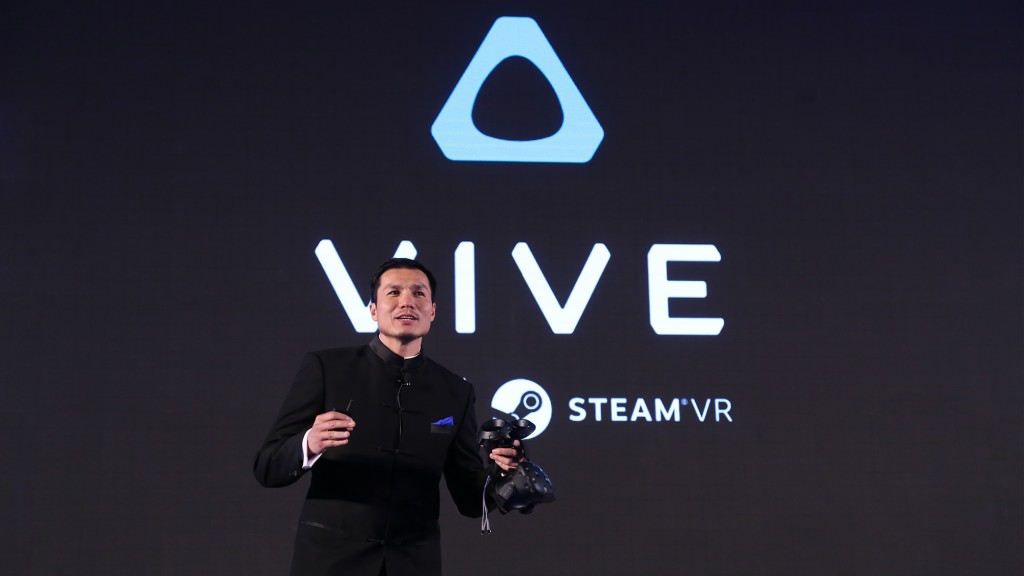 HTC has released its figured for the first quarter of 2016, revealing a year-on-year revenue drop of 64%, and a quarterly net loss of round US$65 million. HTC CEO Cher Wang spoke to The Telegraph in January and spoke of the trouble the company was facing by being in direct competition with a number of other mobile phone manufacturers:
"Apple, Xiaomi, these companies spend tons of money on communications and marketing, they pump a huge amount of investment into the market. There are a lot of Chinese competitors ... Now we are more realistic. We feel that we should apply our best design to different type of sectors. Yes, smartphones are important, but to create a natural extension to other connected devices like wearables and virtual reality is more important."
UploadVR notes that such comments, along with the negative quarterly report, add fuel to the rumours that HTC will be spinning off its VR business. HTC has actually established a subsidiary called "HTC Vive Tech Corp" - a representative commented on the change, stating that: "The establishment is for HTC to develop innovative technologies in the future."


Countering the potential of a spin-off is HTC's recent establishment of a VR accelerator program, to the tune of $100 million. As UploadVR notes in a conversation with Anshel Sag, Staff Technologist at Moor Insights & Strategy, "...The spin off may be more of a structural one than a functional one."
Complex and expensive new technologies like VR headsets need a financially stable platform within which continued research and development allows for smart iteration over a number of successive models. We've seen as such even before this first round of consumer headsets were available, with the Oculus developer kits and Vive Pre. We'll be keeping an eye on HTC's position, as the company's next moves will directly affect the future of the Vive.