As some of you may already know, we attended last week to Madrid Games Week, Spain's largest videogame expo, and players were able to play the very first (Alpha) demo of Candle. It was the first time we ever attended such an event, and we really wanted to bring the best demo we could make, so we worked against time to have an early playable version of the game. But the good news is that everyone enjoyed the game a lot! Both the ones who already knew about it and those who first heard about it right there.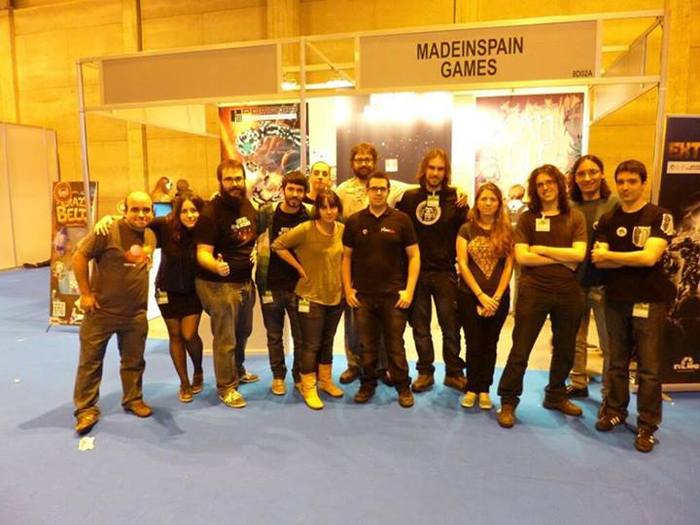 MadeInSpain stand, introducing Teku Studios, Deconstructeam, BeautiFun Games, Kraken Empire, EvilMind Ent. and more!
Time to talk about a release date then
This is the hardest part of the post, although we're sure you will understand what we're about to tell you. This is the first time we're making a full, international videogame and we didn't see some things coming. We are doing very good so far, we have a very big piece of game done, you saw it already running on Wii U, and we even had Candle playable on an expo that was flooded by 50k+ people. But our handmade process is being slower than we expected. We are pushing everything as hard as we can to have it done as soon as possible, but we're afraid that Candle won't be out until this Spring, a few months after the initial scheduled release date.
But the best part is that we are saving as much as we can from our KS funds and we're only spending the necessary to pay the bills, software licenses, etc. This means that we still have 20.000€, half your budget, left to keep working a few extra months. Of course, this also means that, if we get enough extra funding via the Humble widget (PayPal) pre-orders on our website, we will expand the game to the new contents of the next stretch goals, although we are most definitely adding some new content due to this extra time (some extra zones and puzzles). We are working hard 24/7 to make Candle the best game we can and to deliver you a full, long, polished experience.
Also, 2 more professionals have joined the crew. Teku Studios now has a dedicated particles FX artist and a sound designer. Candle now looks and sounds better than ever.
We will post another update soon showing you new gameplay, some words concerning the narrator voice for the game and maybe even the very first Candle trailer. Stay tuned!