Login
On the login screen of Robot Commander presented at startup, you can create your commander's account name and password. By clicking the CONNECT ONLINE button you enter the player's lobby of the multiplayer game server. Here you can play against other players and with diverse AI opponents.
You can also play locally by clicking on the PLAY button. In the OPTIONS menu, you can start a local game server.
Player's Lobby
The picture below shows the lobby area. Here, you can see who is online, challenge other players to play a one-on-one match or join the next arena battle. The screen devides itself into two parts:
LEFT: A list of all players connected to the game server. Invite a player to a PvP match by selecting the username.
RIGHT: Information about who is in for the next arena battle. Join the next arena by selecting a free team color.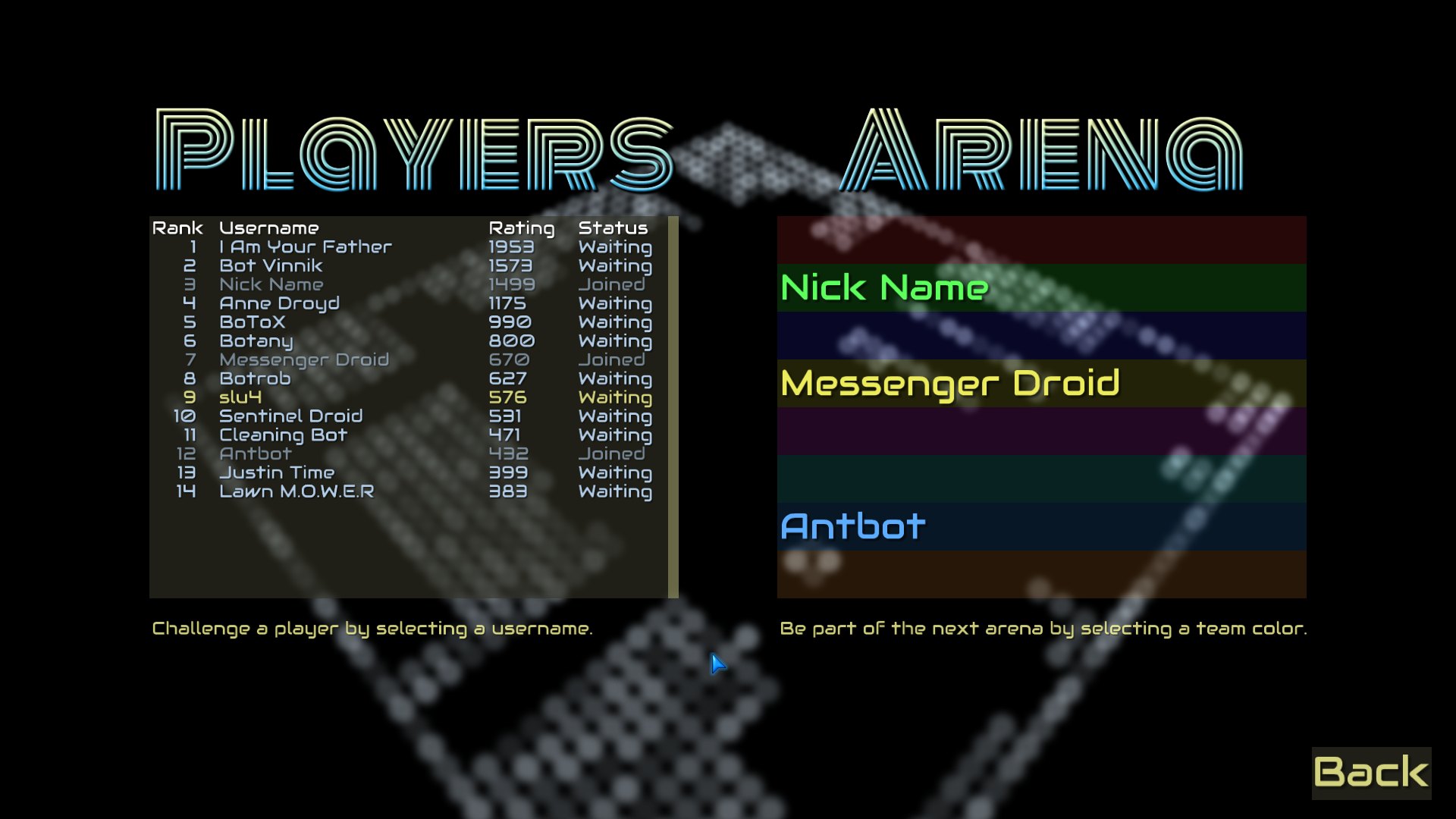 Controlling your robots
At game startup your robot team gets teleported into the arena maze. Control each robot with MOVE, REPAIR and ATTACK commands by drawing arrows using the LEFT, MIDDLE and RIGHT mouse button.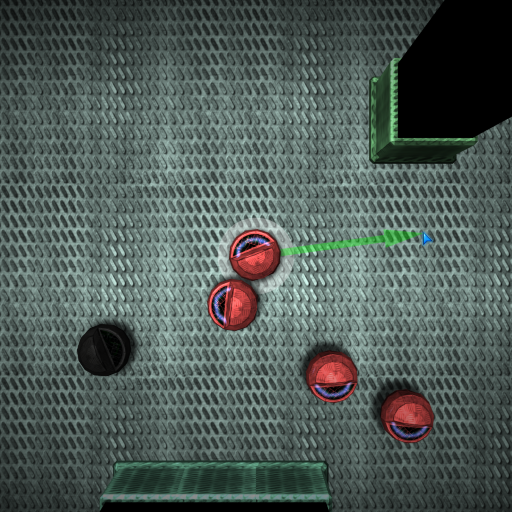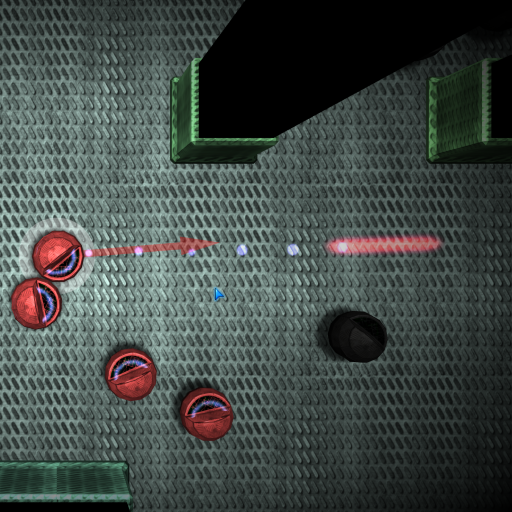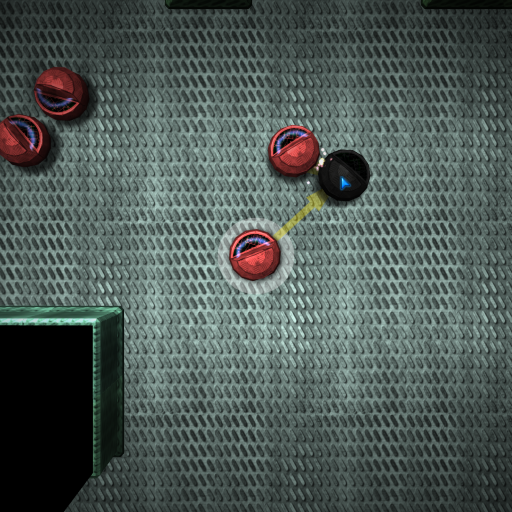 Each robot is equipped with a laser cannon also capable of destroying maze walls. A radar map is available via the mouse scroll wheel. Bring your camera's position to a desired robot by clicking the middle mouse button. Note that your robots perform better when they are in good shape. So it pays to repair the damage they take and to repair as many abandoned units as you can find.
A robot you control can only see a small part of the battle arene. To change the viewing perspective to another robot, hover the mouse over the robot and press the MIDDLE mouse button.
By using the mouse scroll wheel you can change the display to a radar-like map showing the positions of all your units. Each of your robots is drawn with a specific color indicating it's current command status: white = IDLE, green = MOVING, blue = FOLLOWING, red = ATTACKING, brown = REPAIRING. Clicking on any robot symbol in the map view changes your viewing perspective to that robot.