Hello,
Jesper from Catalope Games here. It was some time ago I wrote a proper devlog about Skeletal Dance Party. Mostly because of the old indie mentality of locking yourself into a room and working really hard until you have something perfect to showcase. And as we all know that mentality results in bitter postmortems about how they did not market it enough. So without future ado, lets get to the marketing devlog. First up we have 2 new characters from the game to introduce.

The Noble Bethany Von Cumberwimple
Champion Paladin of the Temple of Righteous Light
Being a paladin of the temple, Bethany naturally has a gravely 'holier than thou' attitude (literally); her convictions are dead-set in her beliefs and her will is as strong as iron. She is strongly opposed to the existence of all monsters, ghouls and creatures of the underworld, and this is what leads to her locking horns with Reva throughout the game.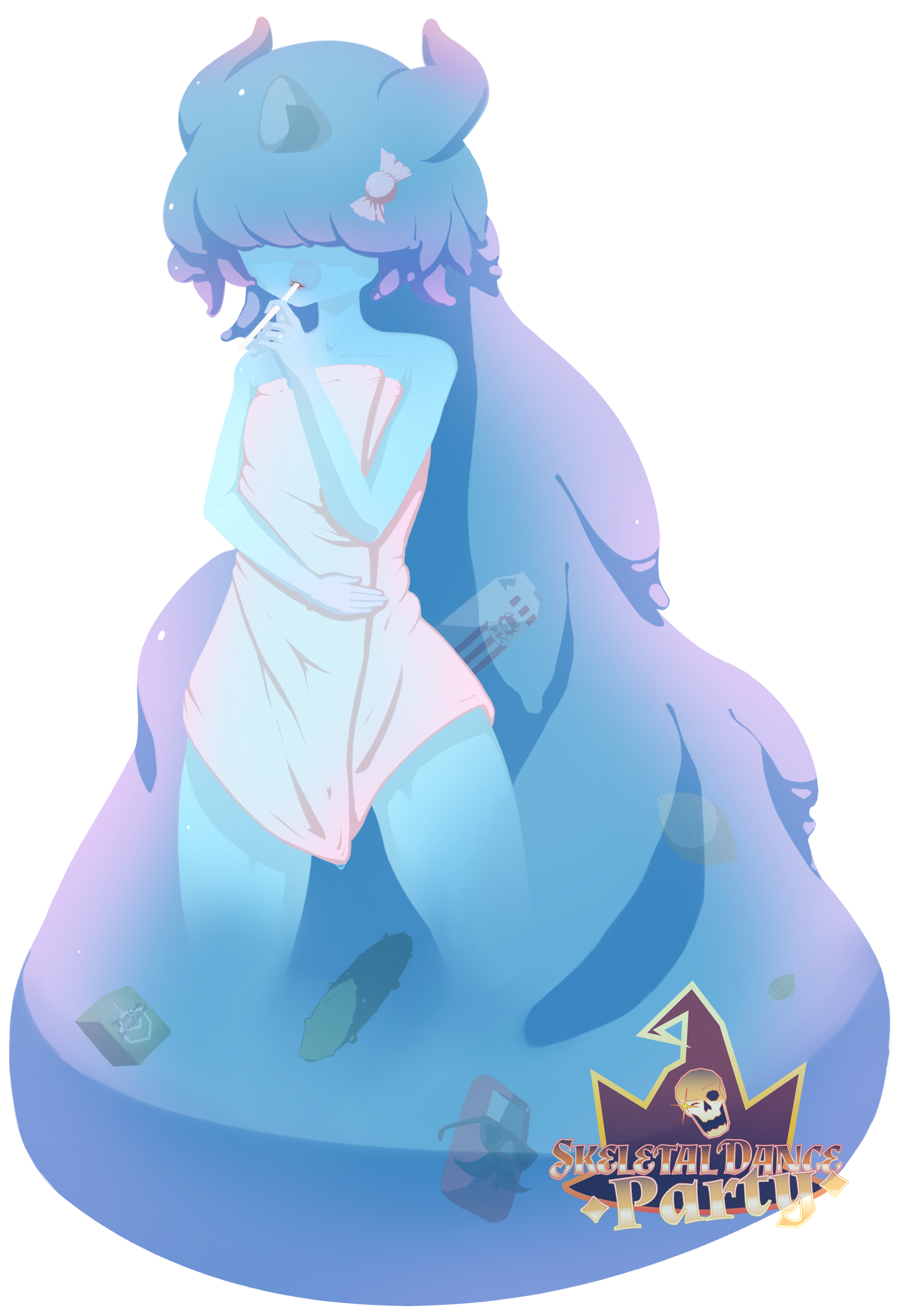 GUCHA
Comin' and Goo-in'
As one of the other various monster people living in the underground catacombs, Gucha is just happy to know anyone anymore—especially if there's gossip involved. Easily excitable but never too ready to assert her opinions or point of view, Gucha is one of the friendliest people you may ever meet; she even carries a towel for when people get gooey trying to hug her. Yes, the towel is also slimy, but isn't it the thought that counts?
---
Cast
Secondly we have decided on the cast for Skeletal Dance Party. Oh yes, it will not only have party in it, the party is also voice acted!
---
Environment and mood
The environment and lighting has gotten an huge overhaul since last devblog. Since the maps are generated using procedural algorithms it is really easy to add more content. Just add it into the mixer and new things start appearing everywhere. Latest addition are rugs and banners on walls.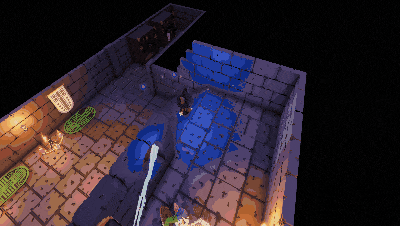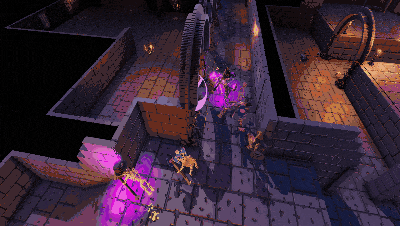 In terms of gameplay more physical props have been added to the world making it more chaotic. Deadly laser traps now also decorates some levels, watch out!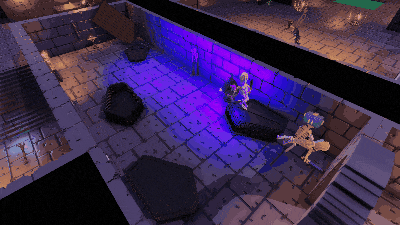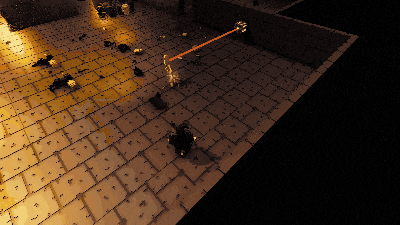 ---
That is all for today. If this sounds like your kind of game then head over to Steam and wishlist it. We are releasing this Halloween!
---