This is a demonstration of the new Newtonian Physics system going live in Epic Space Online along with Capital Ships - Crewed by you and friends.
What's a favorite game that uses Newtonian Physics extremely well? Post below in the comments.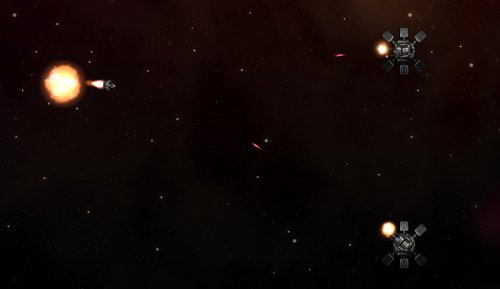 Turrets, once programmed will auto target any ships that enter your specified area. They are perfect for protecting stations, as well as asteroid belts you've claimed for your use.
There will be two types of turrets. Flak Turrets like what you see in the video, and Torpedo Turrets which are designed to take on Capital Ships.
Lots of more info relating to turrets out there.
More info: EpicSpace.net