Hi! I'm Johnny William, the guy that had the first idea of CubIsLand.
How I had this idea?
It was as follows:
I was somewhere, with nothing to do. Then I played Super Mario Bros. 3. But I wanted to finish, in an old fashion, without using the emulator save. I lost a time, but a time that worth it, and I didn't remembered how that game is wonderful.
So, while I was playing, little shining things jumped out from my mind. A green cube comes out, falls in front of me and greets me, saying: hi, I'm Squary and I came from Cubes World.
I entered Cubes World and knew many types of cubes, and thought: "what happens if I take this to the real world?".
Here are my first notes: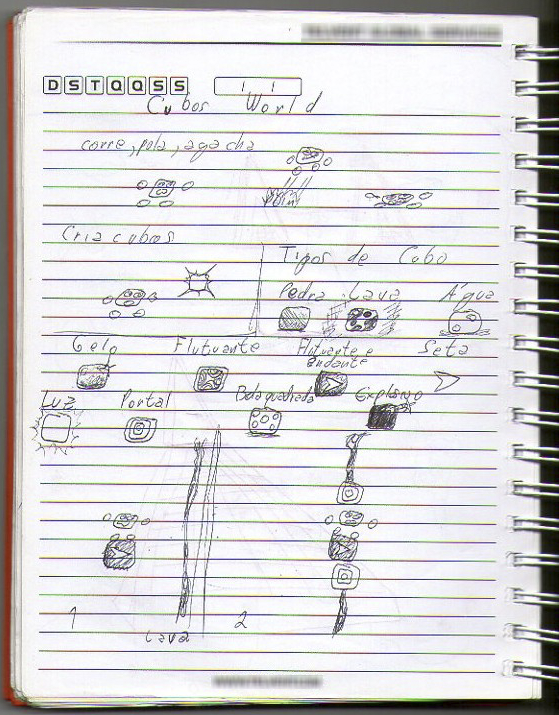 I showed this and others notes to my brother and his reaction was: "ok". He paid so much attention to what I was talking that, in the next day, he was forgotten everything.
On the next month we finished Space Cowboy. So my brother said: we need to make a prototype to show to the guys.
Me: What?
Jayson: A platformer, we need to make a platformer!
Then I showed Cubes World to him and: "Perfect, this is what we need!"
In two weeks he developed the prototype with stone, water, lava and floating cube. I started to make the art a week before we show to the team, and we finished everything in a rush a day before.
It worked, the team loved the idea.
And so it began.