DASH: Danger Action Speed Heroes is a 2D platformer. It offers some unique mechanics and a special way of celebrating the world record holder in each level, but all in all it has been built upon a well-known concept and gives the users the responsibility of creating the levels and playlists for the rest to explore and speedrun.
We have a current player base consisting mostly of speedrunners, indie/retro fans and creators as well as over 260 user made levels. Some uses are both excellent runners as well as having a strong creative side. It is inspiring to see the users stream while creating and going for world records. All in all the game is doing well, has a Positive rating and over 300 users on our verified Discord server.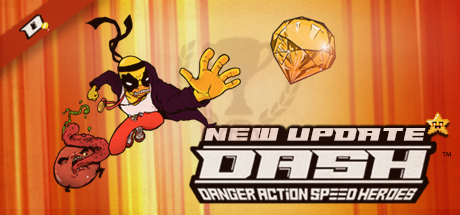 The release of DASH:
At launch there were about 300 people who had wishlisted DASH and about 25 of those people bought the game. Not the best start, but our plan was always to start slow and to intensify the PR and marketing once our update release cycle was up and running (like this guy's talk explains very well). As of today we have had the first update to the Early Access game. It includes a new tileset meaning a whole new world of tiles and backgrounds, music etc. to create with. Next update will be two weeks from now 19th of August. And it will continue like this biweekly throughout the year.
(GG!)
Check out DASH: Danger Action Speed Heroes on Steam
20% off Monday 5th - Monday 12th of August
About 3000 new wishlisters in less than 24 hours:
What really helped bump up the wishlist and therefore a potential new and relatively large player base, was after Clemmy Games on YouTube featured DASH in one of his well-known indie vidoes. Every week he releases videos featuring "The Best of ..." and "Games I Missed in ... " and so forth. He actually is much more thorough than that, but you get the point. I went to check immediately when I saw he tagged `@babydukaCPH`on Twitter one morning in July and,yes, DASH was featured in an episode called "Indie Game New Releases that I Missed in June 2019 - Part 1":
(DASH EA trailer in Clemmy's indie feature video)
While not really recommending the game and still not saying it doesn't look good, Clemmy apparently has a group (and lots of non-subs) of his +1K subs which is into the 2D platformer and 'maker' genre: when I went to check sales a couple had gone through but what was truly striking was that within 24 hours after the release of his video about 3000 new people had wishlisted the game on Steam: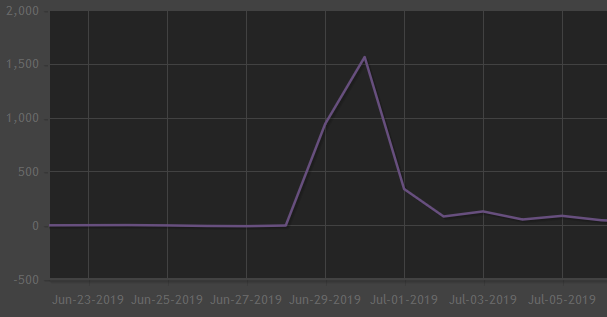 (A huge bump from June 29th to July 1st! About 2600 wishlists the first 12 hours and then about 400 hundred the rest of July 1st)
There is no doubt that the video Clemmy Games released is related to the bump in the graph.
The reason why players are waiting to buy is because of the current price set to €14.99 and perhaps because they are waiting for more implementations and for the game and community to grow. Our plan is to convert as many as the wishlist entries as possible over the next months by
making discounts along major updates (the game is now 20% off during a Weeklong Deal on Steam from 5th August to 12th of August)
update, market and make the game more visible. Making visibility rounds on Steam and getting the game on the front page among 'Updated' games
looking for more content creators who have as fitting a group of viewers as Clemmy Games
as well as keeping up manually connecting with influencers and new players
If you want to see an in-depth review of the current state of DASH, watch this video by Lorne Riseley on the Halcyon show:
To me this review proves that DASH is unique, high quality and has a the intended effect on the player. We are still running discounts to include the players who think it is too expensive at the given moment. Also the play modes, customizable characters and configurable controls are already suggested, discussed and noted as to-be-implemented so that's very exciting!! The good thing about the high price is that the players who currently have bought the toy box/game are dedicated, make great levels and post precise and sometimes artistic bug reports!! XD

Back to the update: The new update includes a new tileset!
In this update we are introducing a brand new tileset: The Underground - with its two backdrops: Sewers and Dungeon. The style of the tileset includes a special treat we are looking forward for you to experience. The dark atmosphere of the depths along with the new music will take you into new worlds of pixels and danger!
Underground tileset implemented!
Fog of War/Darkness implemented in Underground play mode: use the light from the Hero to guide you through a dark level. The magic orbs also shine in the dark.
Underground music themes by Baby Duka and Audio Syntax implemented
Underground backdrops 'Sewers' and 'Dungeon' implemented
New 'News/Info' tab displayed sliding in in Main Menu. Will be used to guide players to hot spots
New 'News/info' tab displayed in Splash screen (before loading screen) now also displaying the build and patch id.
Next update is in two weeks Monday 19th of August.
We welcome Audio Syntax to the music roster! His music is intelligent, electronic and brings a whole new dimension to DASH. Look forward to experience his and many other's works in the game as we continue to update.
(The new update unlocks the Underground tileset and its new backdrops and music themes)
If you find this an interesting read, there are over 60 devlog articles here on the page. As well as a great community to engage with. Go and join our Discord server to witness the meta game and witness the world of DASH even before you dive in and buy your Early Access ticket!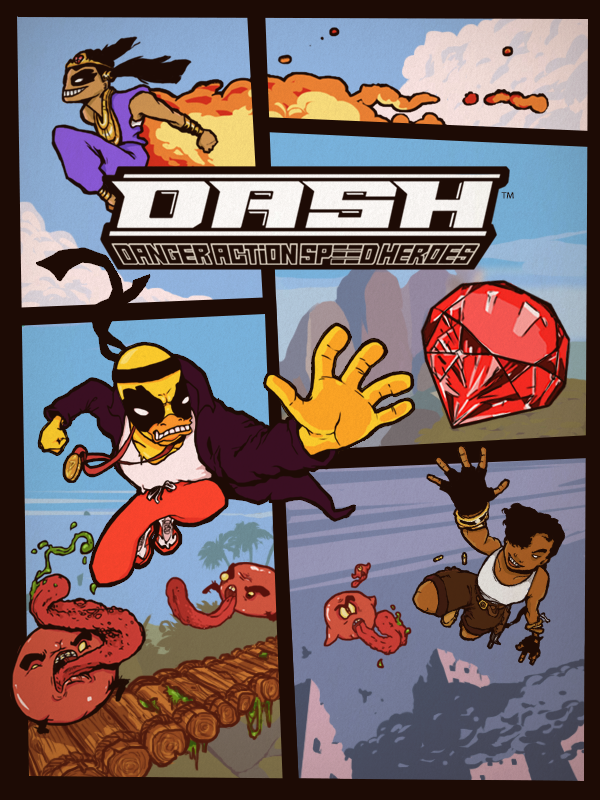 DASH ON!
- Jakob