The winter came unexpectedly, as it often happens. Roads are full with snow, icicles hang down from the roofs as if they were knight's pikes and people in the TV talk about the abnormal winter in December. While community services try to fix and supply hot water, let us talk about the Crew.
The crew is a vessel's blood. Without professional sailors any ship is no more than a figure in the "sunk tonnage" list.
Let us examine the work of the crew on an example of Knox.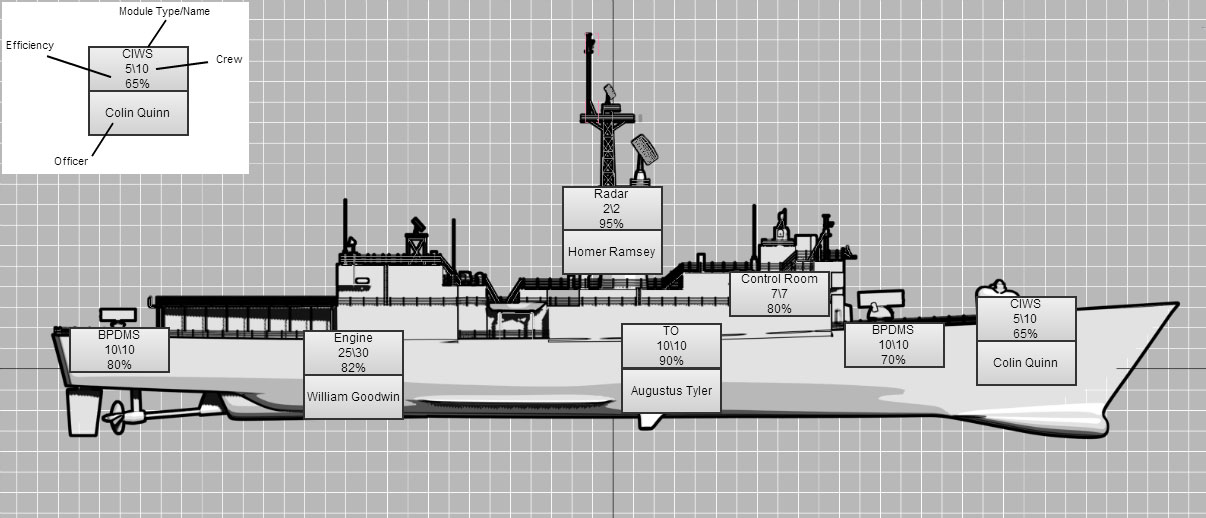 The ship is divided on modules, efficiency of each one requires a certain number of sailors. When it is not enough sailor, the module's efficiency decreases - sailors die in combats and you will need to take care of replacement.
However, the crew isn't an expendable! The sailors gain experience gradually - the longer they serve on the ship, the more efficient thei work becomes. By replacing specialists to green newbees you will have overall efficiency of the module decreased until they firm up in battles. Such important parameters as speed of repair, work of targeting systems and many others depend on the crew.
However we weren't Hiazma Games if we haven't added some bold decisions to this scheme. And we added Officers.
The officers aren't just an addition of pluses to characteristics. They are unique characters in the form of beloved JA and Silent Storm, with their unique history, nature and obtaining requirements. They can give more or less valuable comments during combat proving that the crew consists of live people and not just military characteristics.
Many of them will be opened only after completion of the story campaign, some will require special conditions (percentage of victories, campaign walk-through speed), others will be available almost to everyone.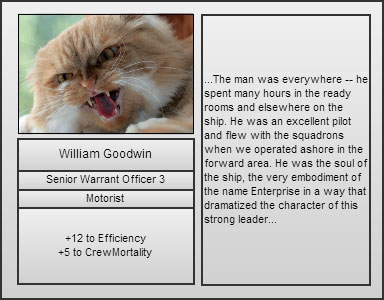 Any officer has his fixed specialization and level. By developing the officer's level you will increase his characteristics added to the ship's characteristics. Unique positive effects will increase, negative (such as mortality) will decrease.
Creating a team of officers (you can assign one officer to any module except main crew) requires much time and efforts, and presence of uncommon officers will make your opponents go mad.

All figures and examples in the article are given for reference only.
The concept of the crew is in the development and much can be changed depending on players 'preferences.
And what do you think about this system?