Feeling bored? "How does it work?" magazine with you again!
Today we will tell what makes the life of a virtual captain daring and intense. About weapons of his ship.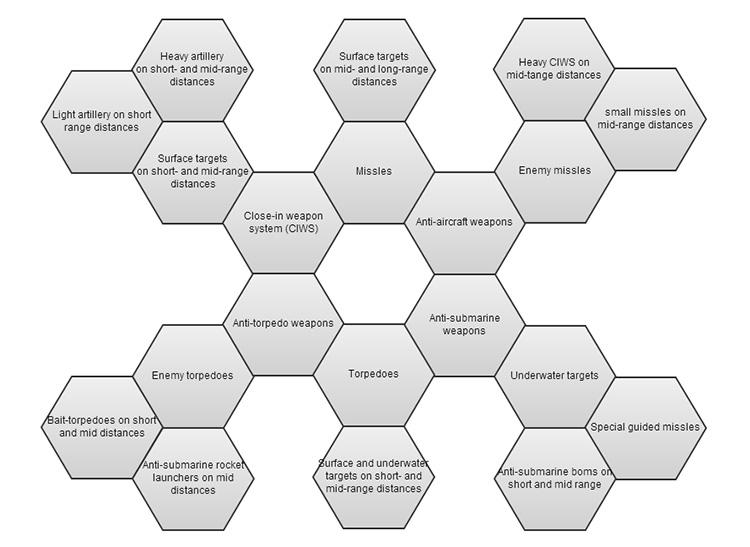 The scheme should be inspected beginning with the center. There are 6 types of weapons, 3 of them are located on the top and are responsible for the above water world, and another 3 serve as an under water weapon.
Each type has its own task divided into subtasks. Let's say, special cruise missiles can destroy an NPS at long range, and if it moves closer, an antisubmarine bomb will be used.
Thereat the same weapon may be included into several types simultaneously. Let's use AK-630 as an example as well as talk about upgrades.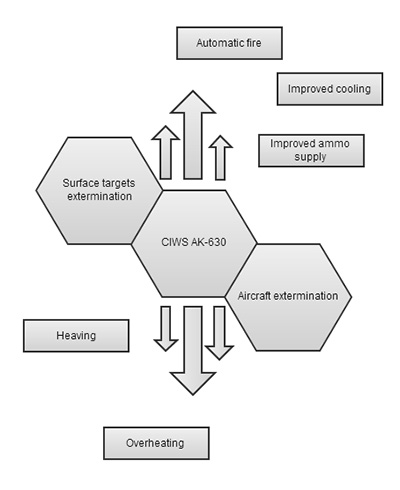 The AK-630 can eliminate both air and surface targets. We can increase its parameters:
Better cooling system will allows faster cooldown after overheat;
Improved ammunition feed decreases the time needed for weapon reload;
Automate weapon control i.e. make the AI shoot for you and deal with more important matters.
What decreases weapon parameters:
The mentioned above overheat will simply not allow shooting;
Sea disturbance decreases shooting accuracy and makes AI's aiming more difficult. However this can be compensated by the competent control.
That's all for today. In the next publication we will discuss the standoff between AA/ABM systems and cruise missiles.