There are a whole slew of things on our to-do list these days, but we had one raise to the top of the list this week and wanted to show off what we've been working on.
Meet B.O.B.B.
We held a poll a few months back on what vehicle we should add in next and hover vehicle was the number one choice so I would like to introduce the B.O.B.B. which is short for Battery Operated Buoyancy Board.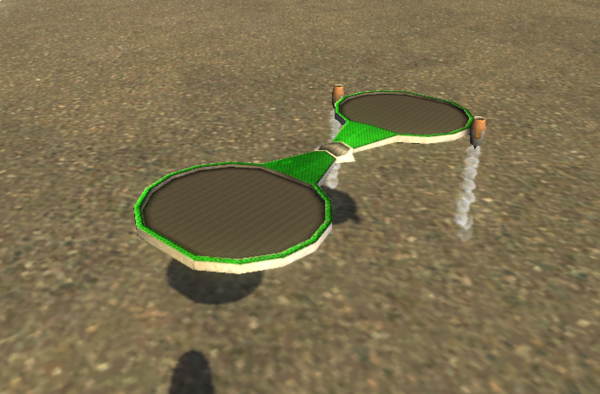 Here is a promo video we whipped together yesterday which shows the hover physics in action.
So far in our testing the B.O.B.B. handles nicely and is really fun to get around in.
Physics
We're using the Unity3D engine to create NuVera Online and I had tried to do some hover physics in the past without much luck. I didn't want to go the "just create a hover animation" route as I wanted it to respond more realistically to environment.
I managed to find a couple videos which went over a script for stable hover physics which were very helpful in building a foundation for our new vehicle.
Here are the videos that demonstrate creating hover physics in Unity3D (They are not made by me I only found them):
Part1: Youtube.com
Part2: Youtube.com
After getting some stable results I was able to tweak the math a bit to smooth out the bouncing as well as fine tune the handling to get something that was fun and reliable. We're really pleased with the results so far and plan to have it in world next week.