Hello everyone! For the sake of consistency, let's update the numbers from our last article:
Over 4000 downloads!
Over 41,000 views!
Even more let's plays and reviews!
And a discord community of nearly 200 Horrorvalians!
We've been hard at work getting Act 1 ready for everyone to play. "What's Act 1?" I hear you asking as you scratch your chin in bemusement. When HorrorVale is complete, the main story will be split into four main acts. This demo contains just the first, following Alice as she begins her journey to hunt down Scruffy's dognapper. If you've played our last demo, you may now be asking "Why should I fill my precious hard drive space with yet another demo? What's in it for me?"
Allow us to explain! (While you're reading this article, why don't you queue the download up just in case? Save yourself some precious time!)
Brand new areas!
That's right! Once you've disabled all the generators and traveled north of HorrorVale Town, you can now explore HorrorVale heights and beyond. These new areas contain a plethora of new creatures to meet, both friend and foe alike.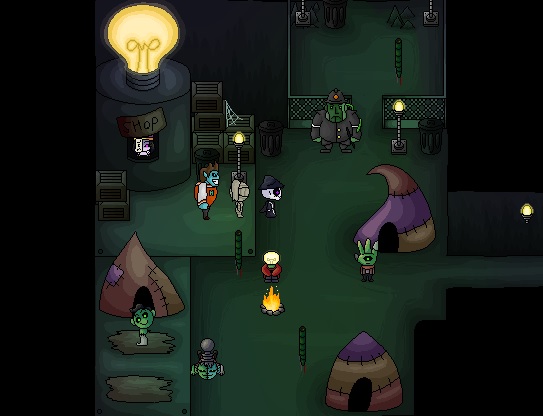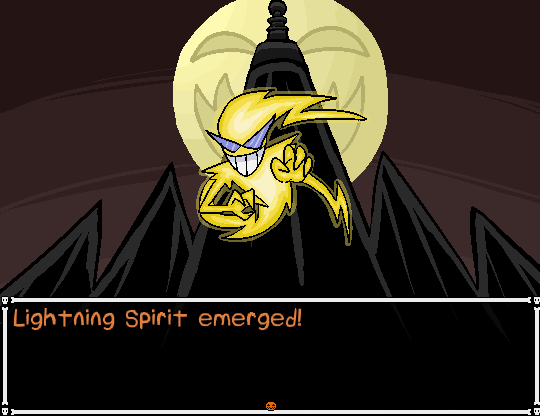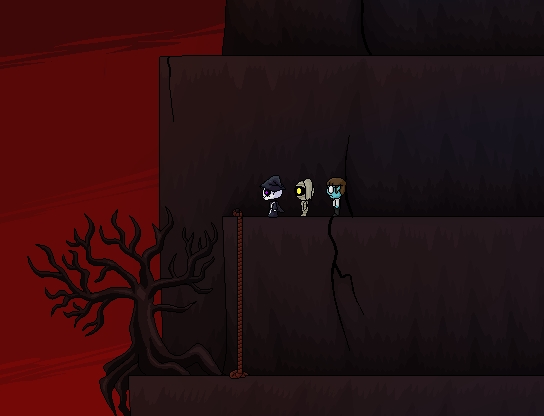 Brand new music and audio!
It goes without saying that the new areas have their own unique tracks, but now during certain fights you'll hear our brand new miniboss track. Not only do we have new music to treat your ears to, main characters now have their very own "voices". Functioning similarly to voices you might hear in Banjo Kazooie or Animal Crossing, we feel like this adds another layer to our colourful cast.
Speaking of music, we've also released a soundtrack to Act 1 over on Bandcamp! Click the lovely album art below to check it out:
Brand new bosses!
As well as a whole host of new enemies to smack around, we've got a small selection of new bosses too. We don't want to spoil too much, but here's a peek at one of them: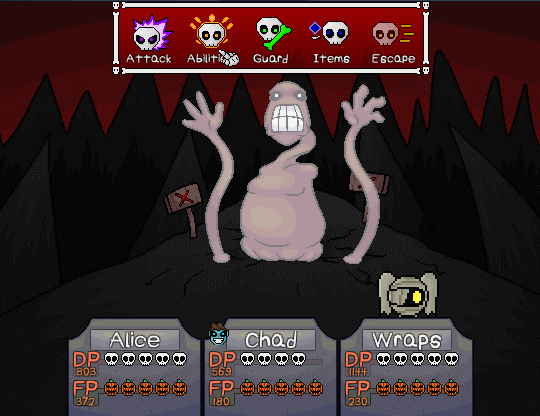 So what's next? Here at BatWorks Software we're jumping right back into the development of Act 2. Until the game is 110% complete, there will be no more demo releases. We've got the whole rest of the game mapped out and we've learned a great deal from our experience in development thus far, so we aim to work more effectively from this point forward. We will of course keep you updated as we continue to develop HorrorVale. We would like to say thanks to everybody who has supported and encouraged us so far and a special thanks to our generous Patreon supporters. We can't wait to see what you all think of Act 1! Thanks for playing!
- Dustin & Matt (BatWorks Software)