Welcome back you landlubbers,
As announced last week, we did the first test on our game Hook Cat last week. We'll tell you how it went in a moment.
Game Tests
Our programmer is still working very hard on the implementation of the graphics in Unity. If everything works out, we can show you a walkthrough next week!
As I said, did a test. Since the implemented level is not finished yet, we let the test subjects play the test level of Article 8. This allowed us to test the mechanics a bit. The tests were conducted online via Discord.

Test Version Download
If you would like to do a test, you can download the tested version here:
Drive.google.com
Objective: find all 5 ship parts. Have you found this stop the game! You can hang on the trees and defeat opponents by shooting.
Controls:
WASD - Run
Mouse - Controlling the grappling hook
Left button - Shoot grappling hook
Right button - Release the grappling hook when the grappling hook is hanging on a tree
Spacebar - jump to a higher level when the grappling hook is hanging on a tree
Game play video:
Feel free to reach out to @cathookstudios on Instagram.
The tests turned out to be very mixed. The testers liked the ideas and the mechanics, but the controls were a bit of a problem and the graphics were unambiguous.
A new concept for climbing control has now been designed and implementation is a priority.
The direction keys on the tree should be used to climb up and down. Currently, the space bar is still used for jumping, which didn't seem logical to the players.
Poster
We also designed our poster and don't want to withhold it from you: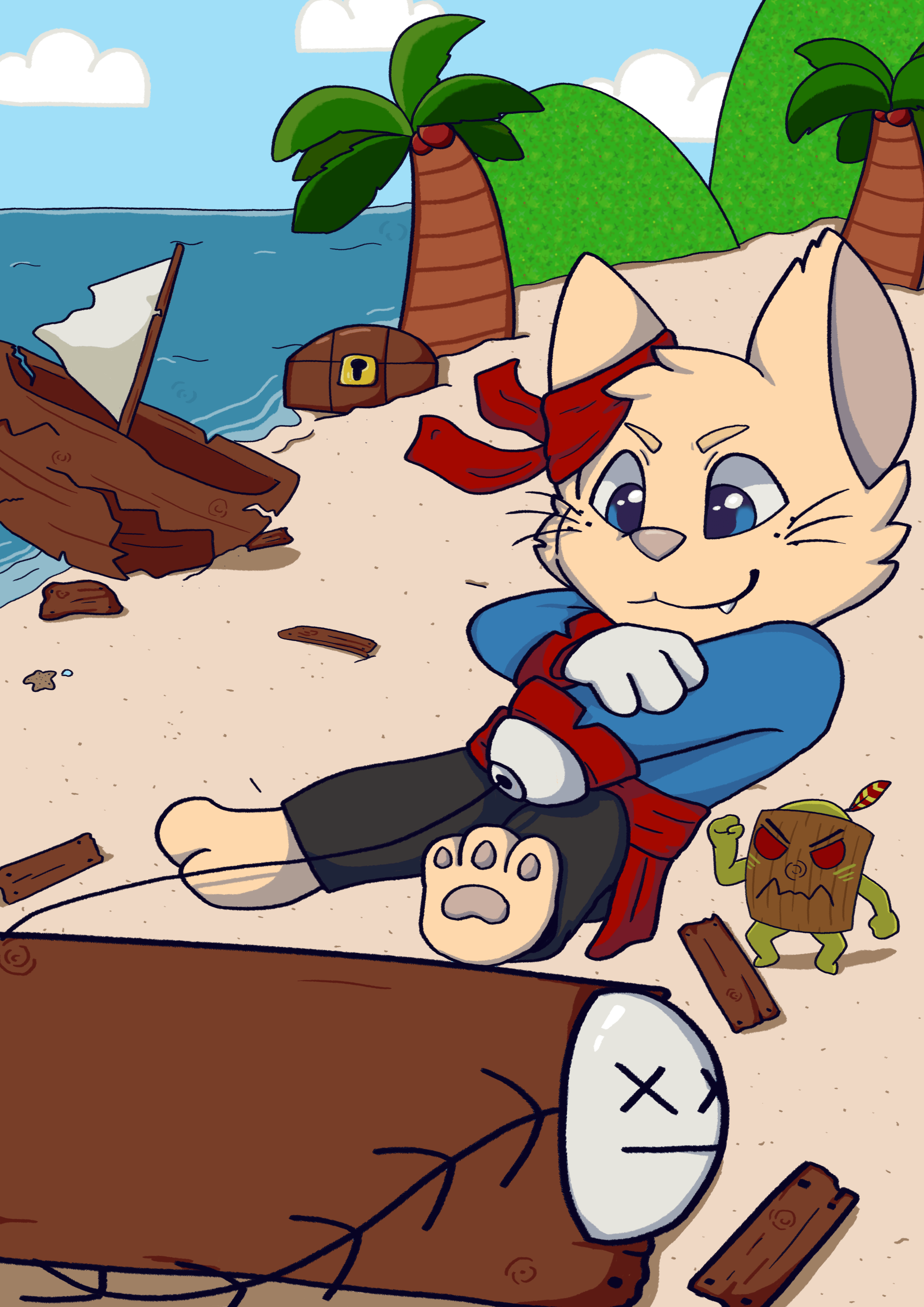 Looks really cool doesn't it?
Then don't row too far out to sea, otherwise you'll miss the news for the next few days!