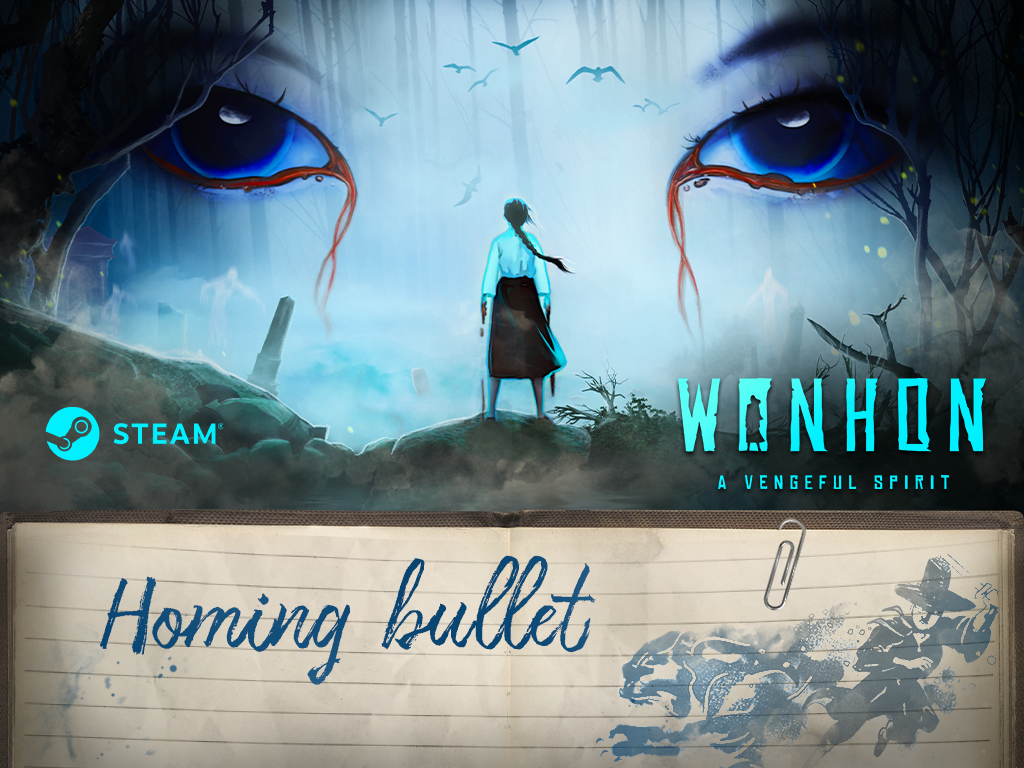 Homing bullet
Imgur.com

"I've been working on enemy AI and shooting. I'm trying different ideas for the bullet and enemy rifle.

- Actual bullet with physics, run sideways to dodge
- Actual bullet with some homing, so you see the bullet trail but it's super hard to dodge it
- Just a line from rifle to the player and instant death

I think the 3rd choice is probably what I'm going to go with because it fits the rest of the gameplay ideas I have, but I'm trying the other ideas too. Homing bullets are pretty funny. I tried slowing down the bullet flying speed, and it looks like a red snake flying in the air and biting the player. Maybe I should keep this and make this game just ridiculous." (c) Sean, the Wonhon: A Vengeful Spirit developer.