We are back - with a vengeance: Into the Dark, Into the Ice & Father's Island!

After long and slowed-down developments, Homegrown Games is proud to present the latest releases:
Our first own Steam release got its final update - almost 10 years after we had the first idea, almost 8 years after the first release of something playable here and 4.5 years after its Steam release. So what's in there?
Full "Into the Dark" game
Including full length "Night of the Living Dead" in the in-game cinema
Halloween Asylum level from 2015
Into Ice Level 3 Work in progress from 2017
Into the Ice AI test level from November 2018
Savegame before outro in the last slot
Savegame before cutscene 1, one slot before the last one
With those improvements:
Re-rendered all video cutscenes with better sound quality
Improved the surface shading
Added a post-credits scene
Fixed the specularity artifacts
Replaced the ugliest textures with 3D scanned surfaces
Fixed all known sound bugs on weapons
Reduced memory consumption by 20-25% and crashes by 60-80%
Added additional fail-safes against script crashes
Reconfigured the entire post-processing pipeline

Important: Please uninstall and re-install, instead of updating, to have all changes take place!
Still, keep in mind that this is a game that was first released in 2012, based on a shooter construction kit that was in its core technology from 2003. So basically, we have 15 years old tech trying to look cool.

It is a little bit sad to say farewell to our most successful "own IP game", to the title that got us both harsh criticism, a Jim Sterling rant in full beauty - and several game of the year and other awards.

However, all hands on deck now for the sequel...
"Into the Ice"
...which is heavily delayed, but still progressing. As a matter of fact, you get a little bit more of that now. We wanted to include a full playable slice, but severe AI problems did let us down. We included an AI test...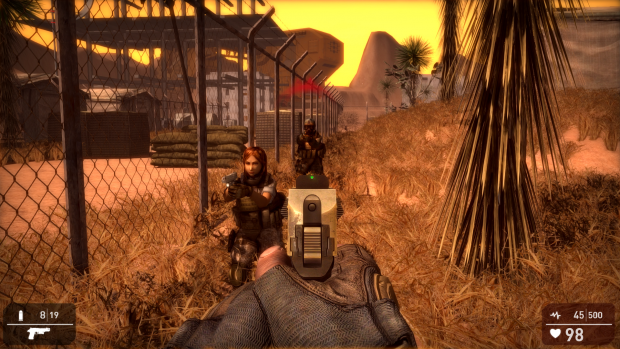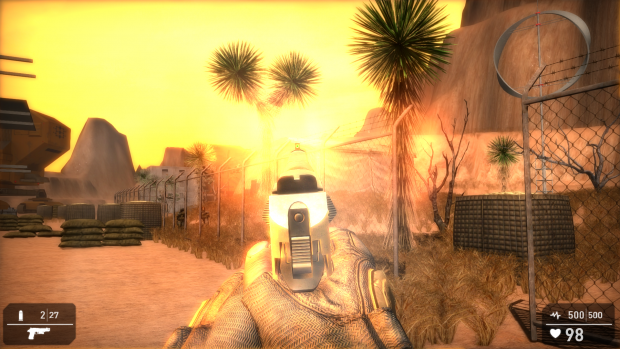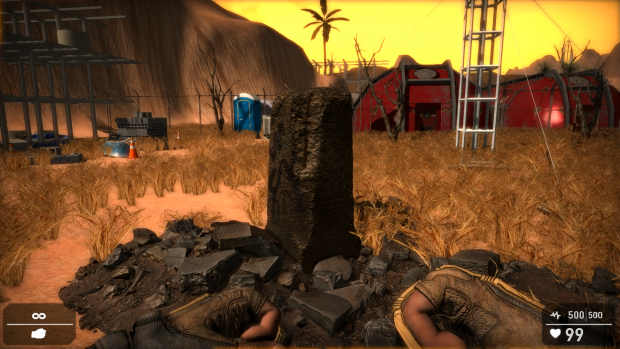 ...in which you can now try to fight against two different AI modules we are testing right now. let us know which one was harder to beat!


And the biggest update, the one we worked the longest on, comes for Father's Island - with the
2018 Halloween Edition of "Father's Island" - or, as we called it in earlier announcements...
Father`s Island 2.0
Why?

Because it is based on the DirectX11 upgrade of the underlying Gamemaker "GameGuru", and it mitigates or entirely eliminates all problems you might have had with our original release.

- IMPORTANT: If you have problems updating to this version, please uninstall and reinstall Father`s Island. Actually, we recommend uninstalling and a fresh install anyway! -

Changes:
DirectX11 based
Loading times reduced by 30 - 75%, depending on the system
Load only once per session: Smart respawn system
2 new video scenes
3 new posters
2 new side stories in letters
Full PBR support
37 assets converted to true PBR
Multi-Level vertex painted terrain
Advanced atmosphere light scattering
Fixed some minor bugs and logic issues
Fixed the summoning of the Dragon
Possible Troubleshooting:
After you hit the "Start Game" button, just leave your system loading. Even if the game seems unresponsive, it will load (don`t cancel or quit)
If the level fails to load (or an error message appears), open the setup.ini in the installation folder and set "dividetexturesize=1" to "dividetexturesize=4"
If Steam keeps reinstalling /or verifying over and over again, please uninstall and reinstall
If you find it too dark / bright / red / whatever, you can adjust ALL rendering options by editing the visuals.ini file!!
So what's next?

Into the Ice, of course - stay tuned!