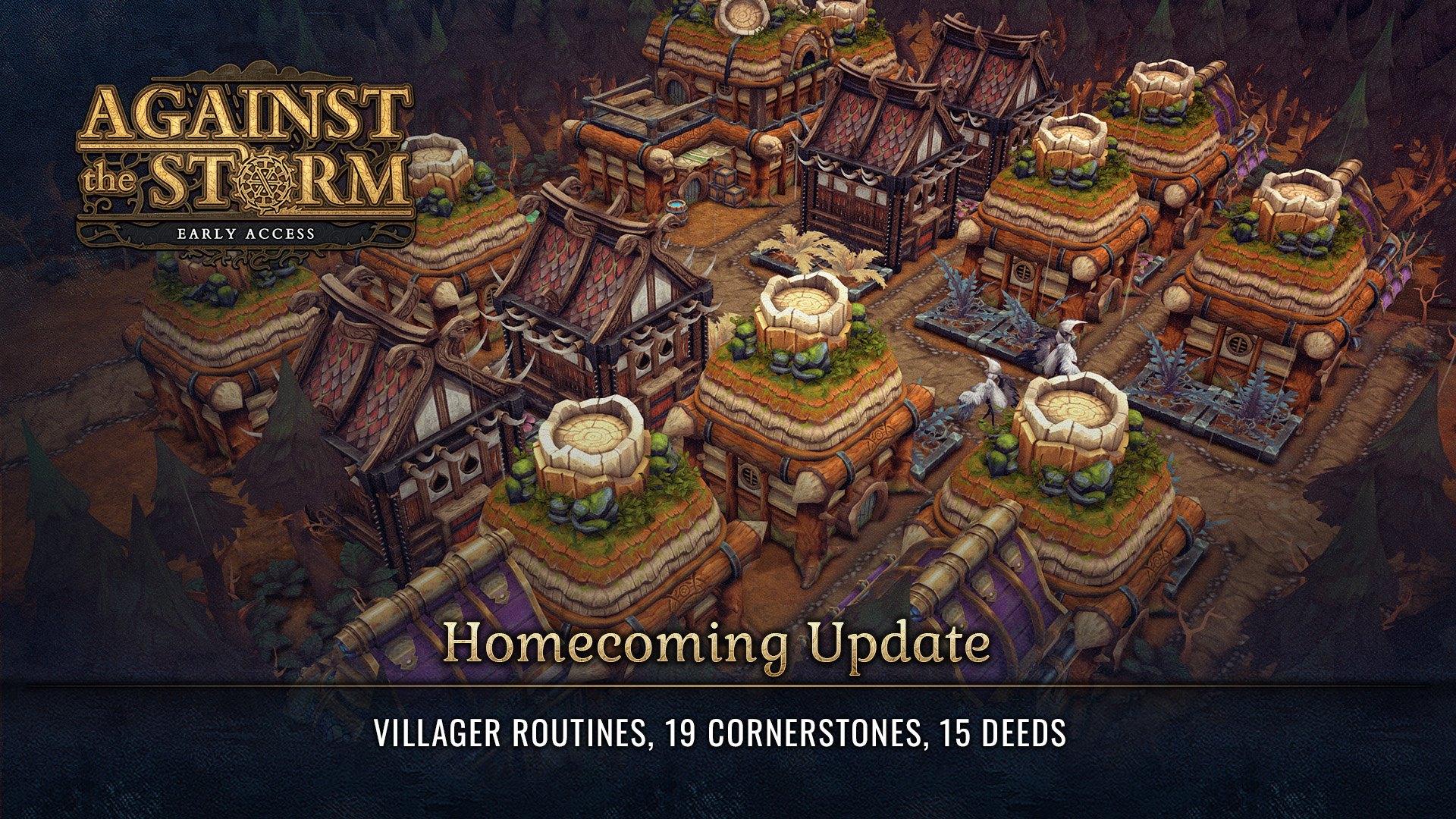 Greetings Viceroys!
The time has come for what it's widely known as Update 18 aka Homecoming Update. This astonishingly hilarious pun is a reference to the new routines of villagers who now fulfill their needs at home. But that's not all!
What's new:
Villager routines

20 new Cornerstones

15 new Deeds

2 new Citadel Upgrades

And more!
Continue reading for the full list of changes and our remarks regarding the routine changes and what is likely to come after.
PS The Update's cover was inspired by Arbitrarius' Forestpiercer design. You can find more screenshots and a video below.
How to play:
DEVELOPER NOTES
We're hot off the heels of the World Map revamp, and already working hard on a new feature we want to release in a couple of weeks, so with this update, we bring you some smaller changes, focused mainly on perks, deeds, overall balance, and a changed villager routine.
First off - villager routines. If you played the latest Experimental Update, you probably already know what this means. We wanted to try something new and decided to change how villagers fulfill their needs. Until now, workers never really visited their own homes. When they needed to rest, they simply walked to the nearest Hearth and fulfilled their needs there. Houses were effectively just stat-boosting buildings with no real physical impact (you could easily take advantage of this by building them in remote places or in the middle of the forest). From now on, however, people will return to their homes during breaks, and rest, eat, and satisfy their needs there (the only exception are homeless people, they will still go to the Hearth).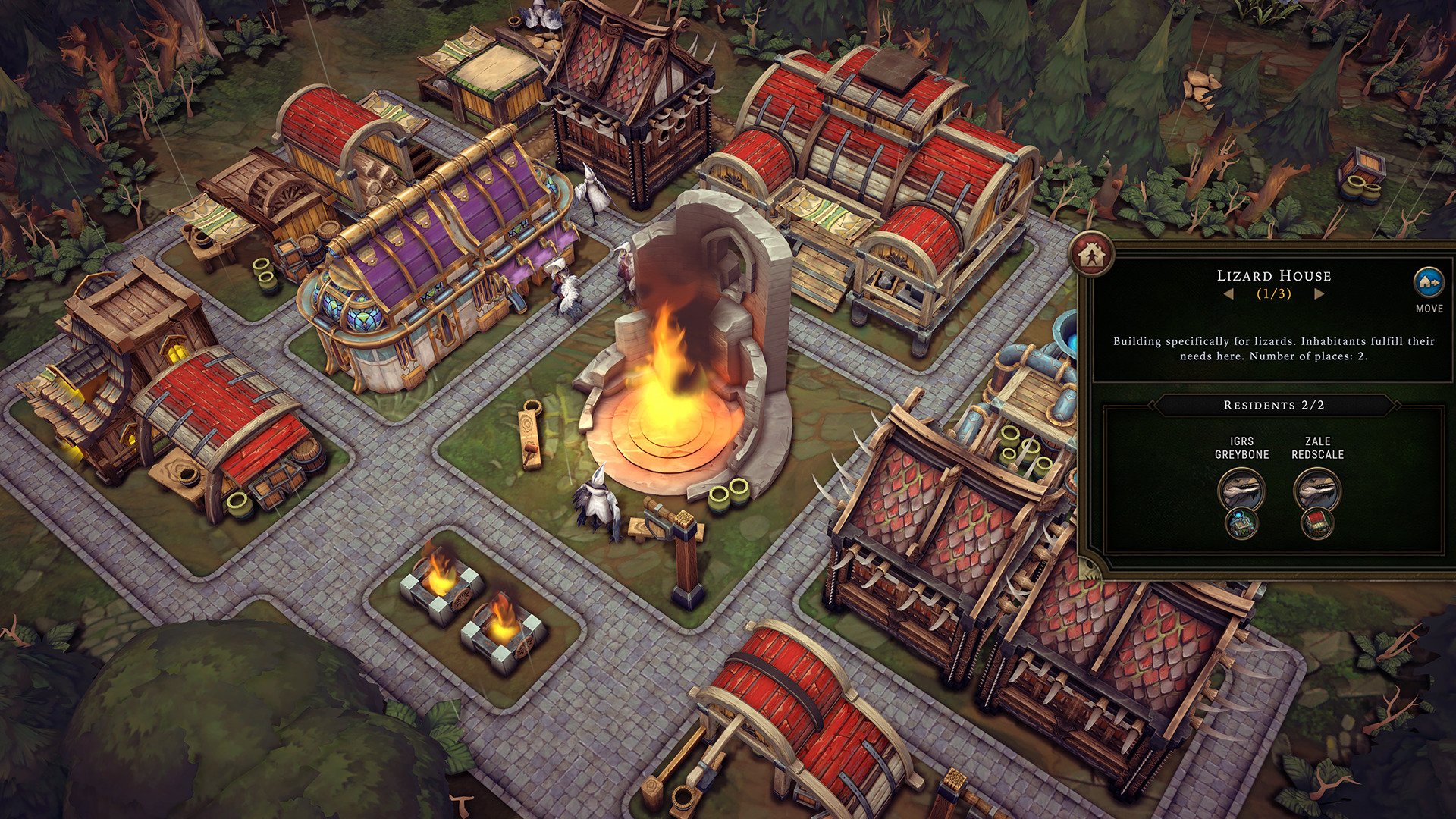 House residents and their workplaces.
With this update, we also improved how villagers are assigned to homes, and we added the option to move all houses in the settlement (at a cost, however). Additionally, after feedback from Experimental Update, we decided to give you a preview of a villager's workplace in the housing UI, change how some professions are assigned to homes (scouts and builders), plus a special alert when a villager lives too far away from the place they work at. We also included an option to adjust said alert in the settings window.
We know that there are still some hiccups here and there (the Makeshift Hearth losing a portion of its importance for example), and we want to address them in future updates, but if even our best efforts won't make this mechanic bearable to some of you, we will simply remove it. Think of this as a transitional phase rather than a final design. As to what the future holds – one sneak peek we can share right now is that we'll probably introduce some sort of mechanic tying houses to Hearths (bonuses for placement near Hearths, for example).
Our main goals with the housing change were to: strengthen the city builder core of the game (by creating new gameplay around housing areas), better define the role of homes, encourage players to build more aesthetically pleasing settlements, and breathe more life into the towns in general. We know that this adds an additional layer of things to keep in mind while playing, but we hope this is a step in the right direction, into a more organic city builder experience.
Other than that, this update also brings a few new additions in terms of content. The most notable being 19 new Cornerstones with effects like increased housing capacity, cheaper Trade Routes, or a chance for double rewards from Glade Events. There are also 15 new Deeds, 2 new Citadel Upgrades, a new modifier on the World Map, and a bit of balance strewn in between.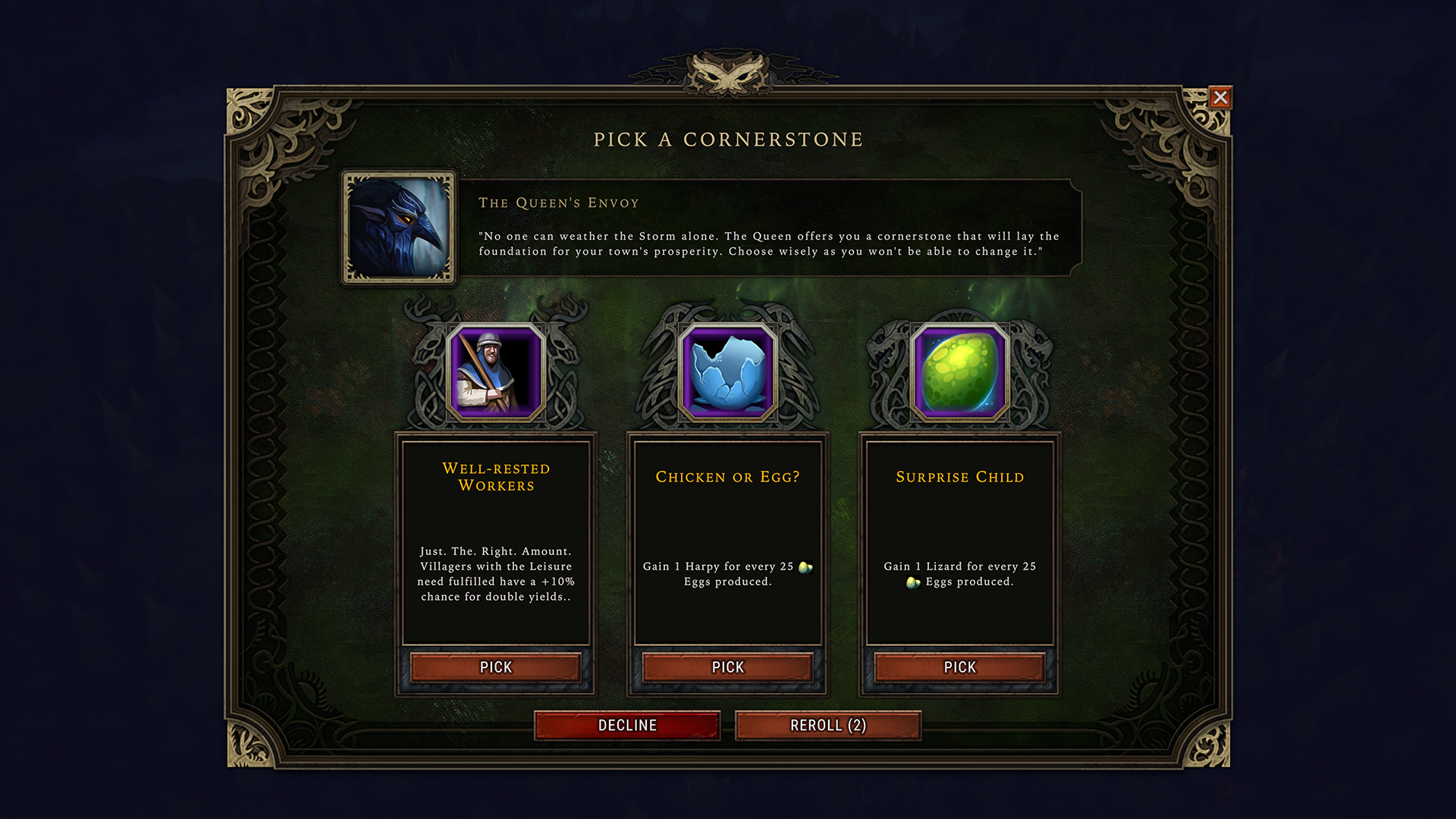 Some new Cornerstones.
As always – we hope you enjoy these new additions and feel free to let us know what you think about them (Discord might be the best place for that). And if there are any features you'd like us to consider in the future, create a suggestion on our official feedback tool and vote for other ideas you care about.
Read the detailed changelog: Homecoming Update.
Have fun and may the storm be gentle on you,
Eremite Games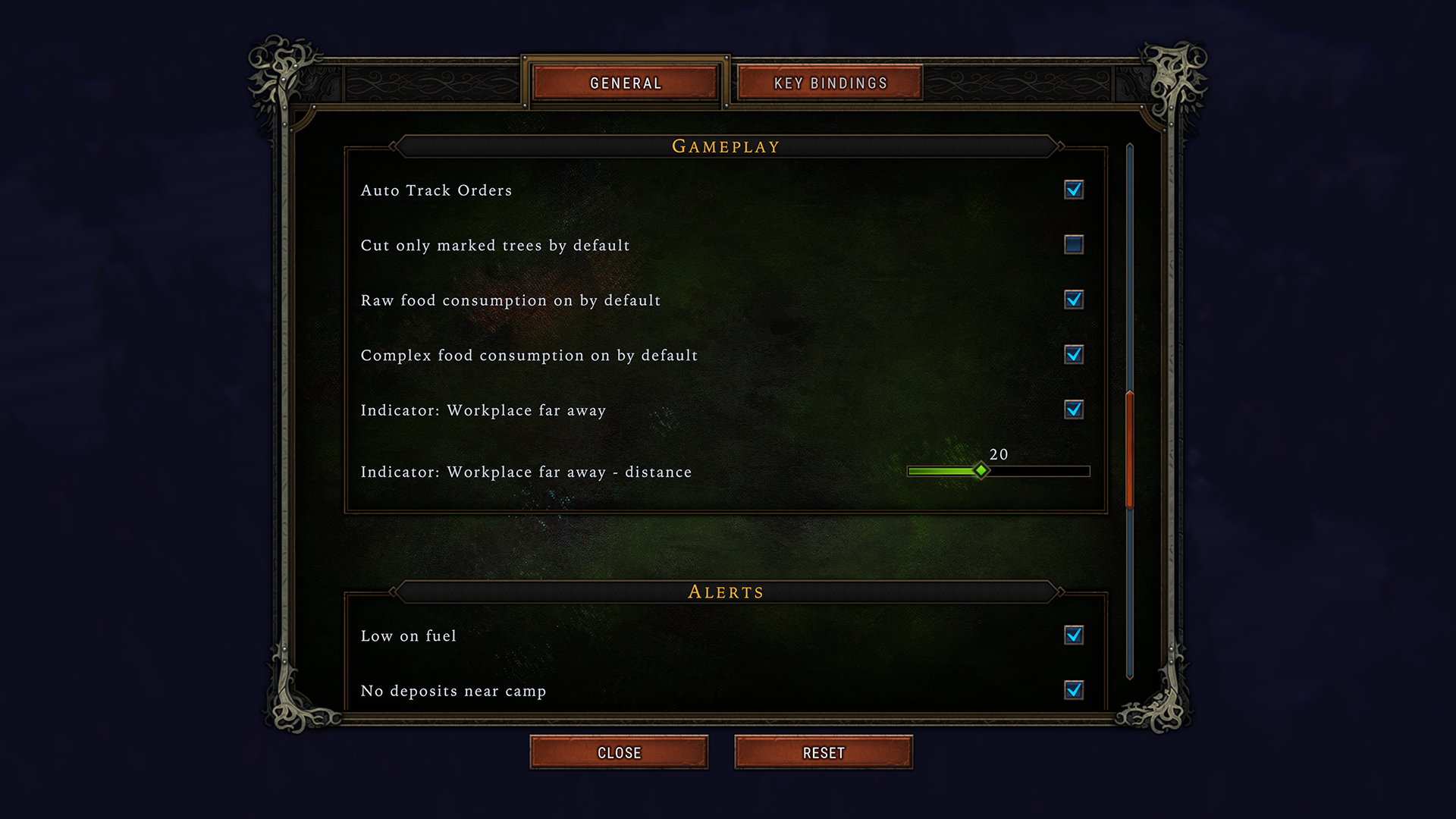 Workplace indicator slider.
COMMUNITY CORNER
The new Levitating Monument modifier which we introduced in the New World Update inspired Arbitrarius (a player from our Discord server) to create the monstrous Forestpiercer.
VIDEO: Forestpiercer.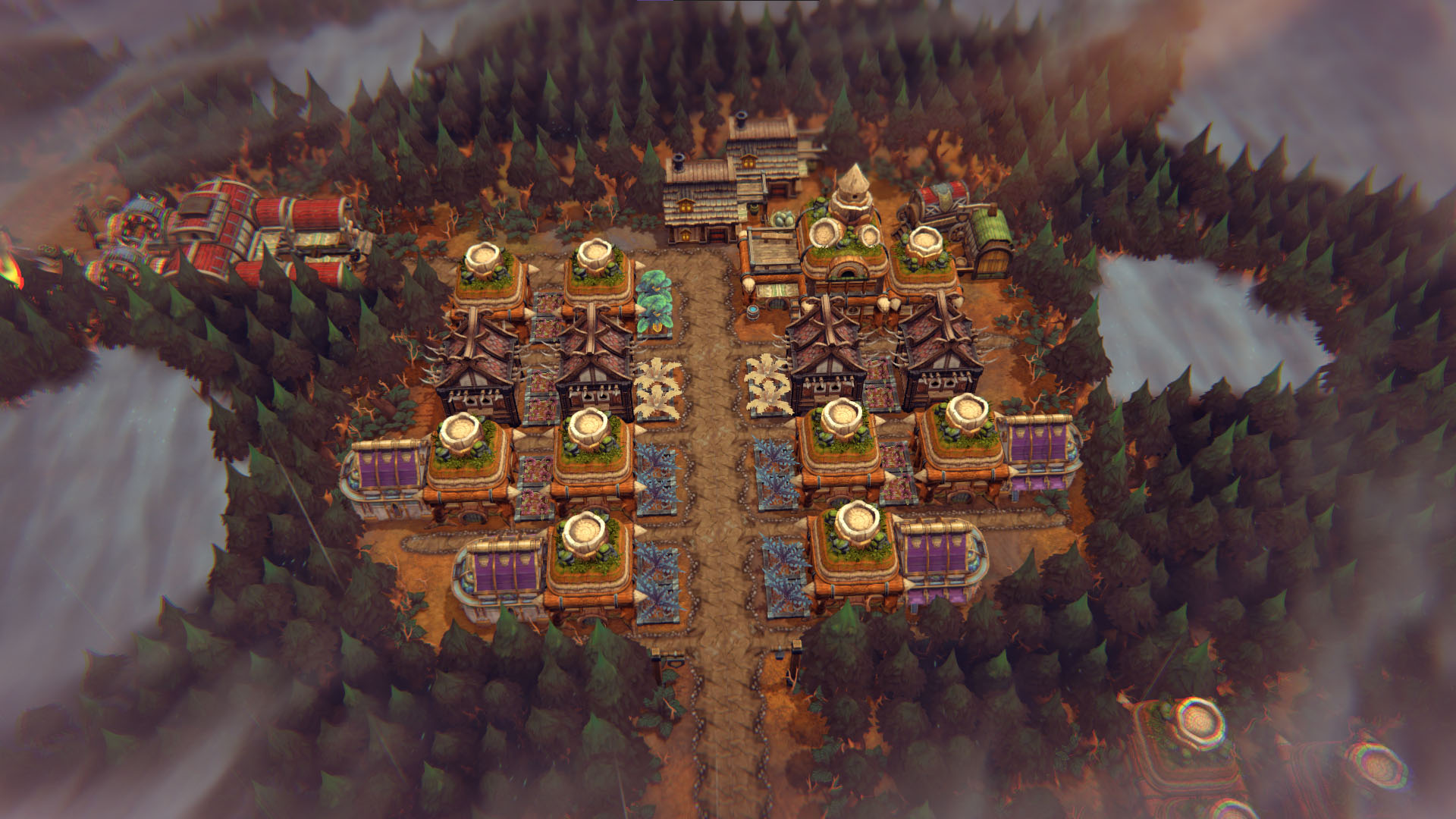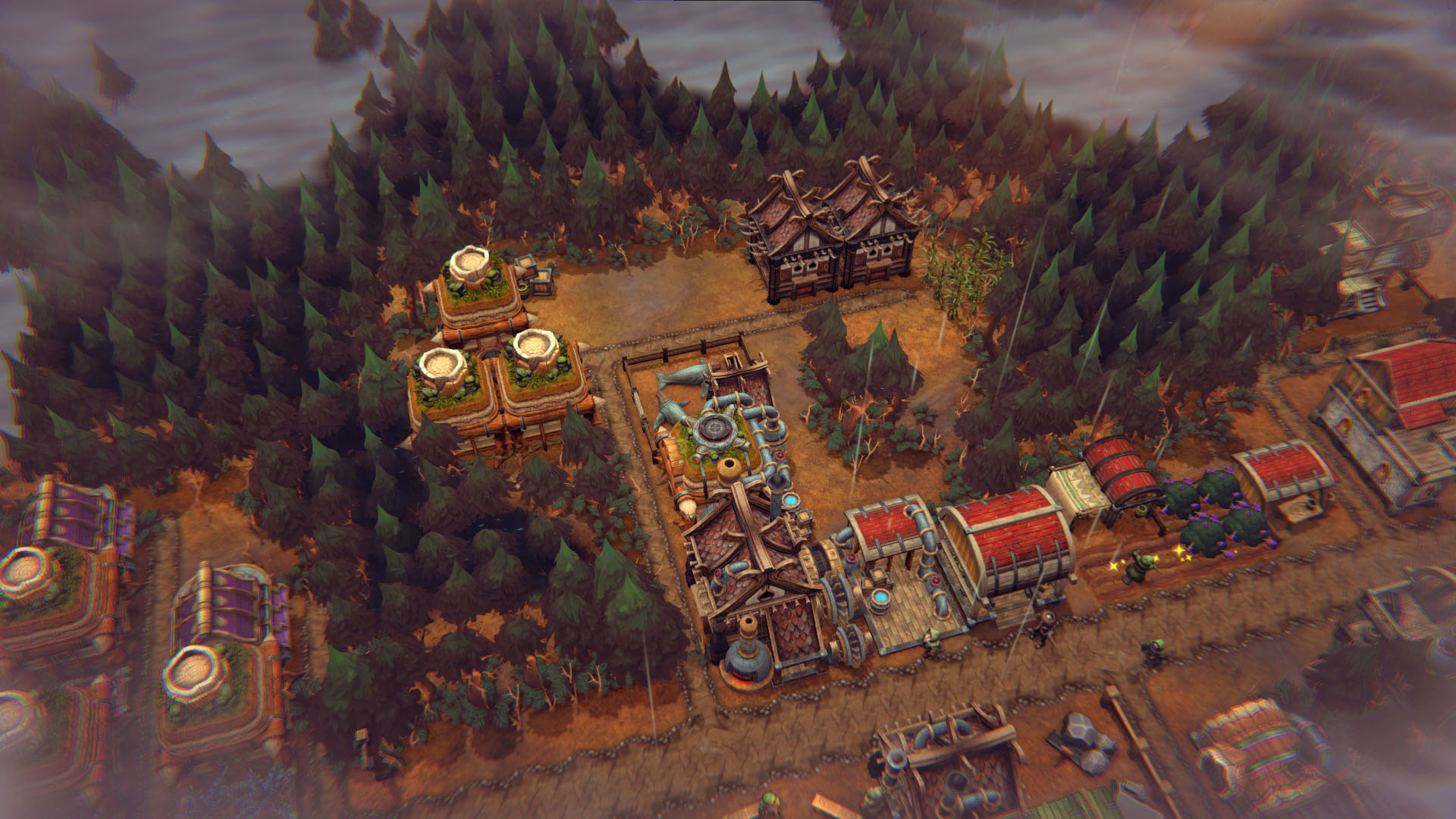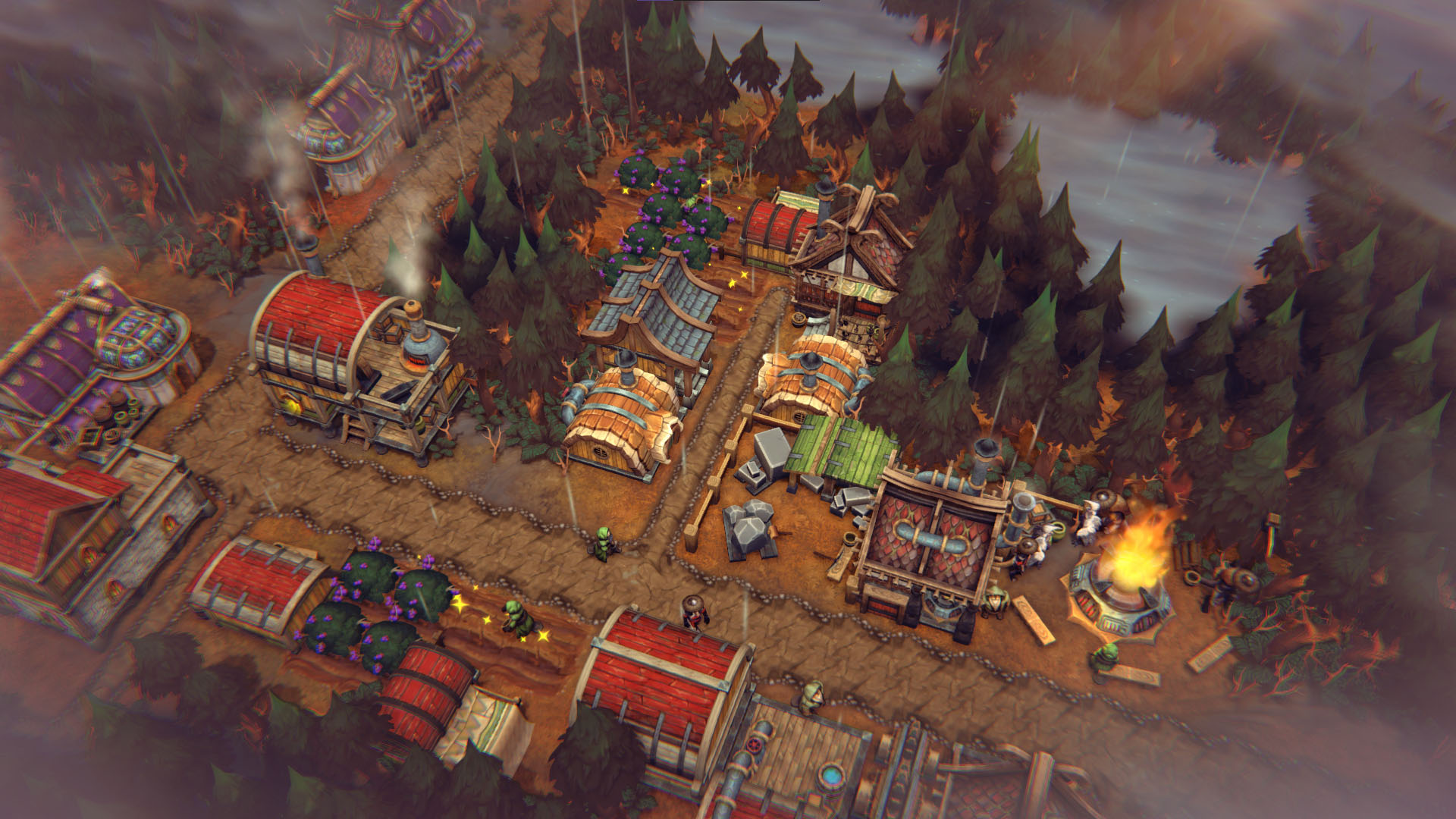 Props to @Jhazrun for inspiring this monstrosity.
They said it couldn't be done… But trying to convince a Beaver that technology has limits is like trying to stop the rain with your fists. The prototype was never approved by the Queen – but then again, isolated colonies have ways of keeping things secret. And thus, Forestpiercer was created.
The tracks laid to accommodate this wooden beast would serve to facilitate exploration, and cities and villages were created along the way.
Arbitrarius