From the team
The workshop update has been released a week ago us and as promised we'll be bringing new parts and the parts from Homebrew 13 into HB 14. It took a bit longer than expected since there were additional bugs, but those have been addressed and this batch of new parts is stable enough to be released.
We can't wait to see the things that will be made and encourage everyone to share their new creations on workshop since they'll bring other players a lot of joy and help them learn new systems and building methods.
Hot Air Balloon
In Homebrew 13 people built crazy vehicles with balloons, for this version they've received an entire overhaul. The basic idea is that lift is affected as a result of temperature changes within the balloon relative to its surroundings. Heating up the air within will create more lift while releasing hot air will result in less lift.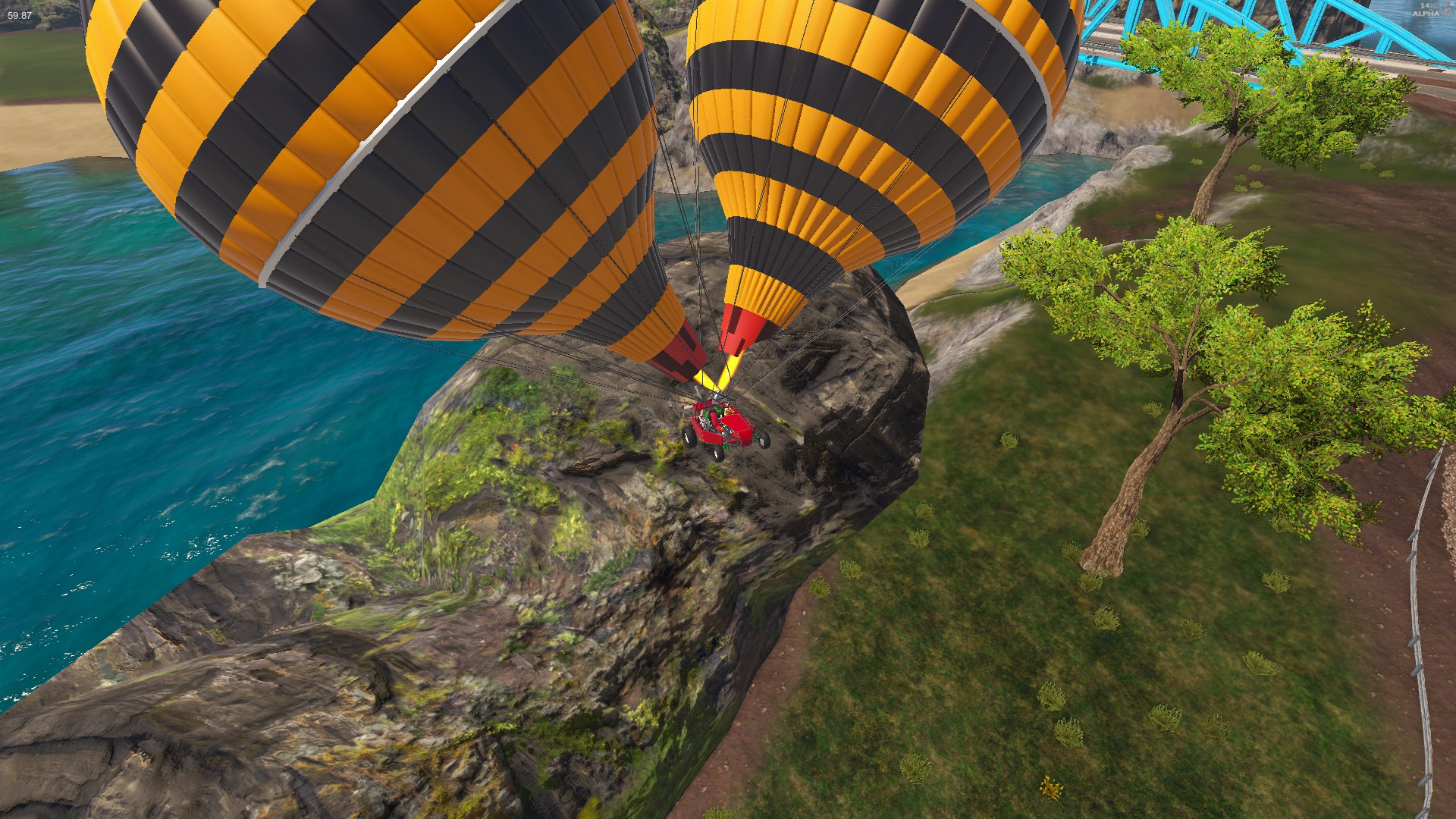 Glider Wing Set
This set contains a front glider wing which has a large lifting surface area and provides you with more control over your craft if placed aerodynamically. For the tail section we've added a vertical and a vertical tail wing to ensure that you can provide your creations with the necessary stability.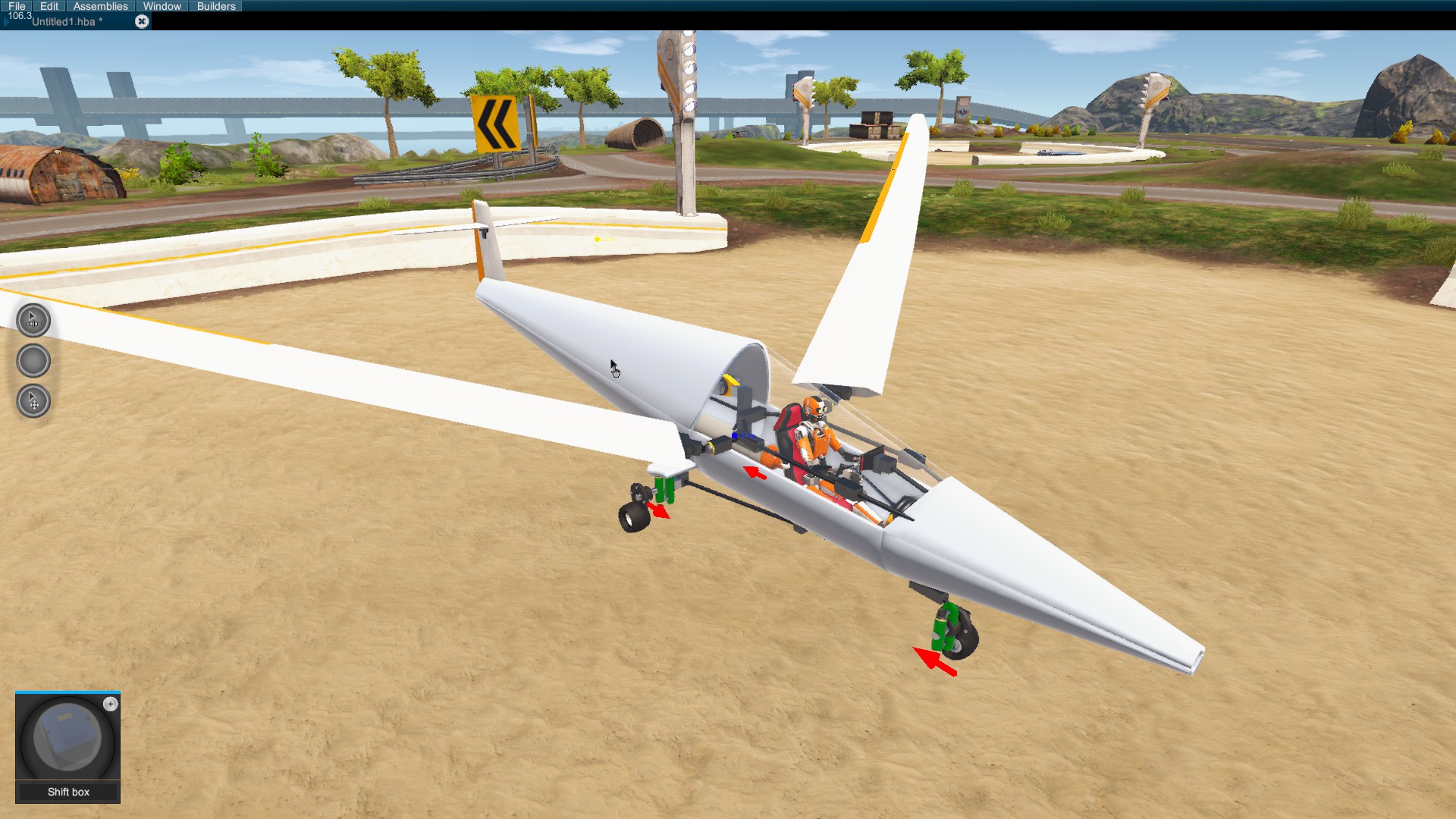 Hemi-rotator
Compact yet powerful, this part will allow you to rotate parts along two axes.
Solid Fuel Rockets
Ever needed that little bit of help to get your vehicle into the air or up to a certain speed? Well then these scalable rockets are for you. Since the rockets have a limited (solid) fuel force they'll eventually run out of fuel and will be detached shortly after. You'll be able to adjust the total force, burn time and the amount of segments that these rockets have.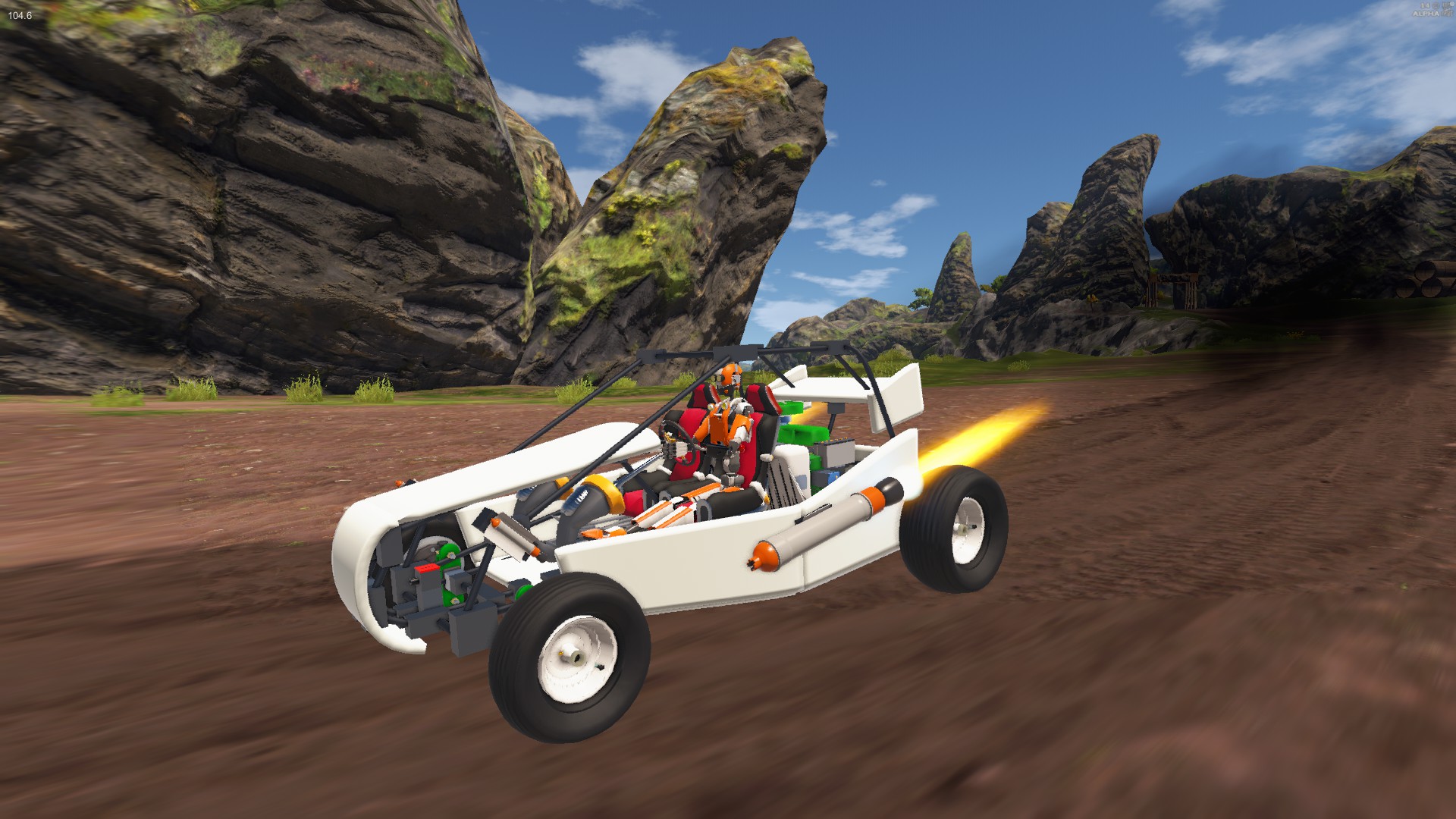 Distance Meter
For those of you who want to start building vehicles that can maintain a certain height, avoid collisions or drive autonomously this part will come in extremely handy when used in combination with other logic components.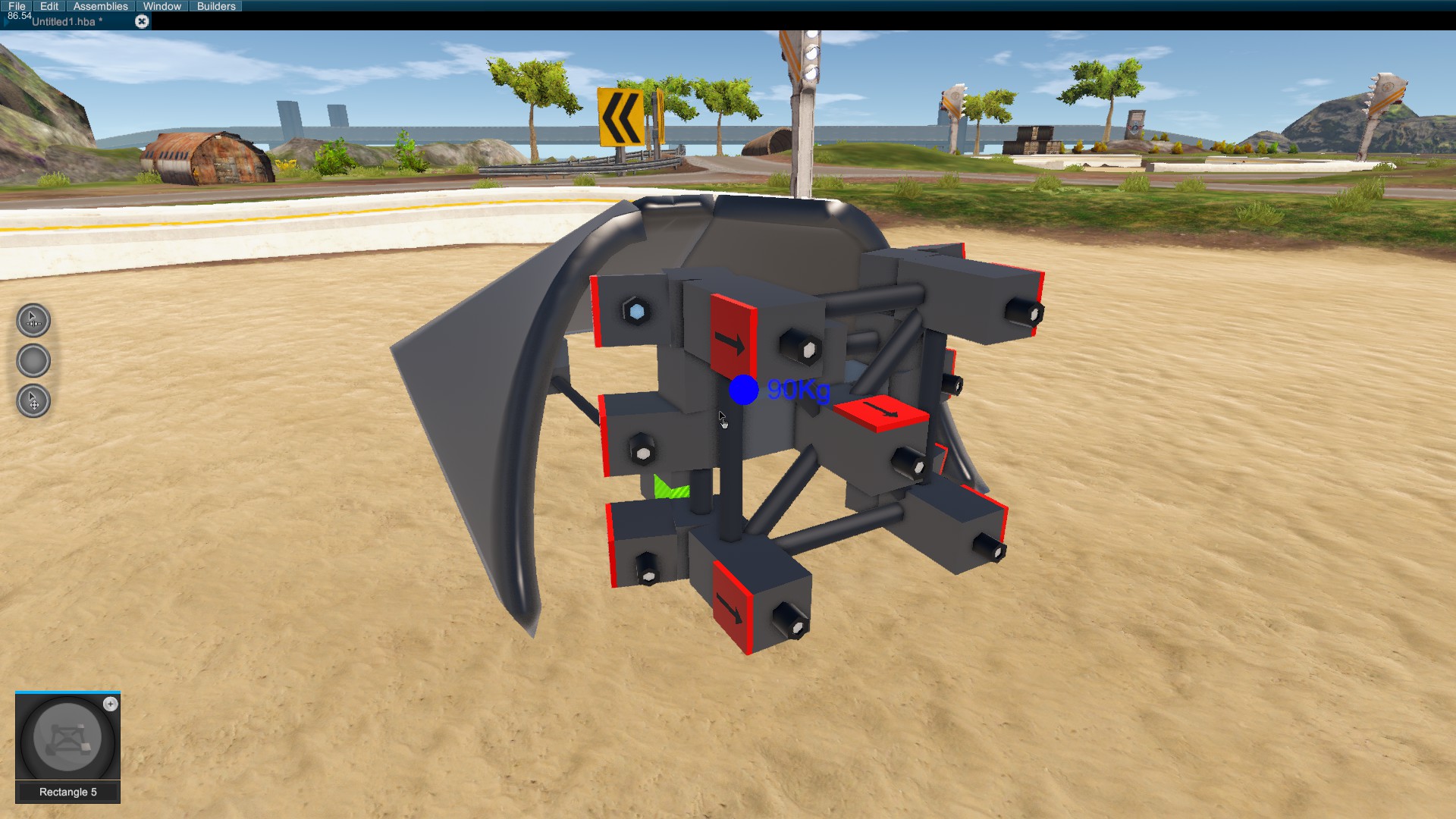 Bugs and Fixes
Bugs that are unknown to us may and probably will occur. If you run into any issues please let us know so that we can improve Homebrew together. Below you can find a list with some of the additional bug fixes:
Supersonic boom effect didn't align with velocity.
Hinge rotator saved without a body inside the splitter and didn't have one way nodes.
Solid fuel rockets needed a scale limit, burst segments property and a changing CoG.
The force on the magnitude of the wing velocity had to be limited to a range of -99999 and 99999.
Rocket force and audio curves needed adjustment.
Cheers!
Copybugpaste Team