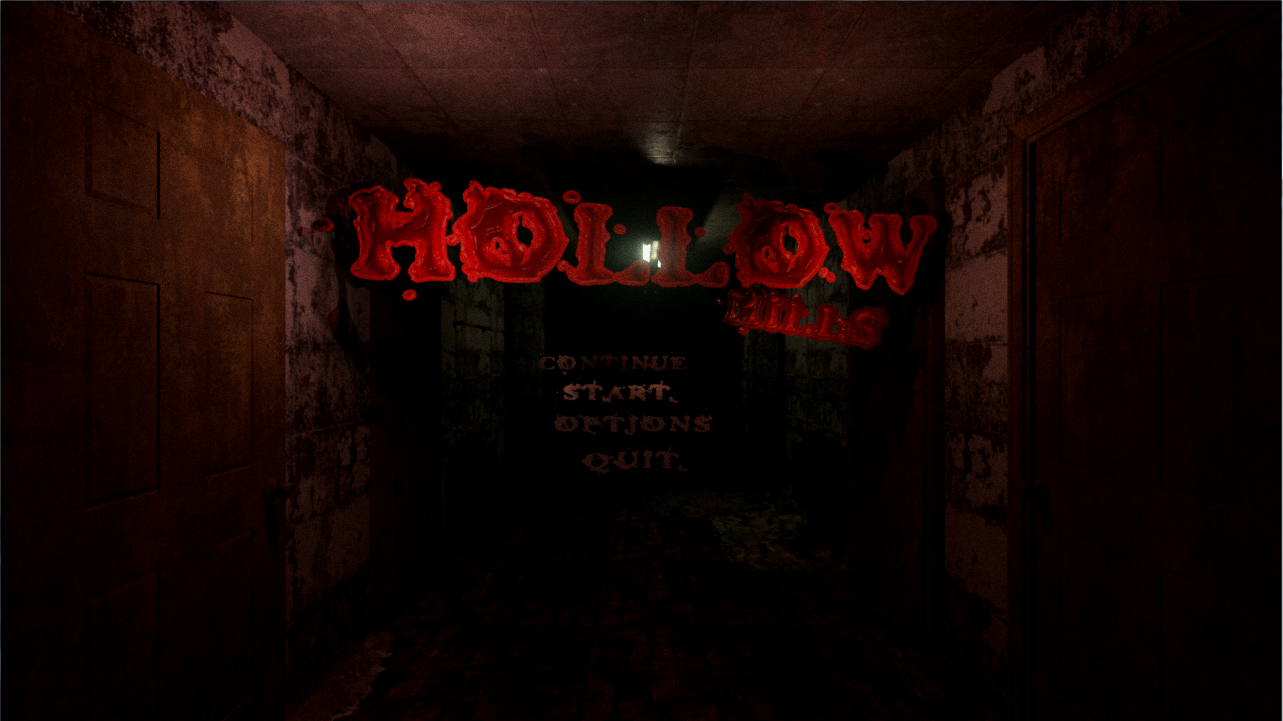 More than a month has passed since the first launch release. So here is the fixed Hollow Hills beta release. It contains a few features and many gameplay improvement that were done since end of December. Since is a work-in-progress, please, rememeber to contact me or just post here to comment any constructive criticism. I was very lucky to have a cooperation with Neho-Games, so Uceta help me to improve the VR experience, working on VR blueprints and improving lighting and materials on the maps. The city surely now looks great. You will love it. Manuel also help me to rebuild the main character and to replace a few old models here and there. Its really much better now. But not only the main character, overall textures now have some new effects, like some better postprocesing configuration and the much needed change on lighting on the very first map. Less fog, but much better atmosphere.

Proyect was migrated into Unreal Engine 4.10. That's mean lots of bug fixes, and better performance on VR. So pick your Dk1 or DK2 and enjoy!!! :)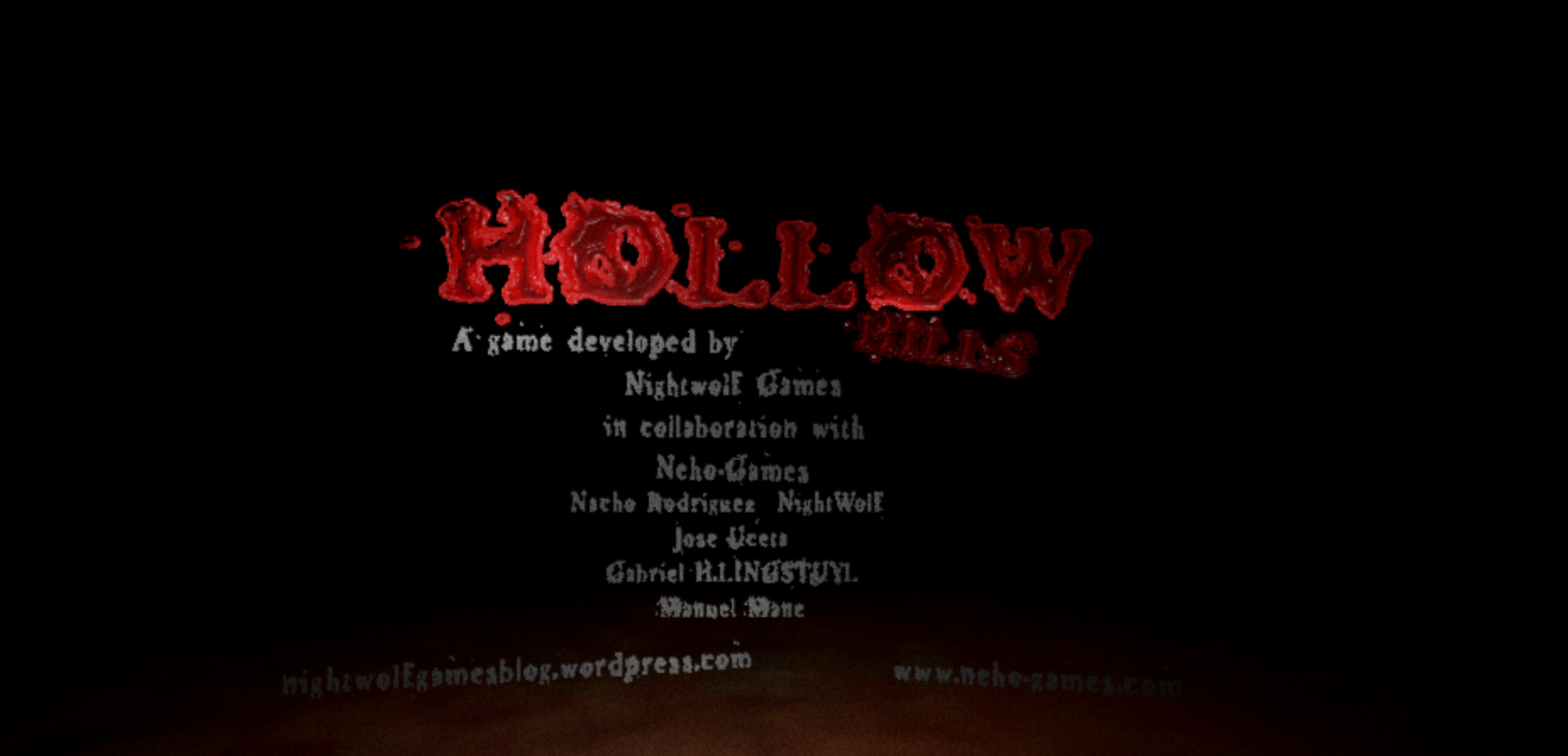 Forget the horrible previous voice acting. Gabriel did a great work (his first voice acting, not too bad) also made a few aditional tracks. Main menu was already presented on v060, so a new track was also added for the second city map. The ending also features voice acting by Maribel, as the sister.

So yes, seems we are a team now!

Ok, let me explain the new aditions with more details:

NEW GAME MODES:

Now you can choose on main menu, not only resolution, but choose to play with first person, 3rd person and/or VR mode, activate noise filter, and image quality. VR mode was tested on Oculus Rift DK1 and DK2. Those options will be saved.

The best way to play the game is using first person and Oculus Rift. Third person mode is very playable, but probably on some places will not the very best way to play as third person camera is still a work in progress. Fear not, you can toggle between both view mode with the press on a button. Pressing 1 will make you to play on first person. Key 2 on third person. Or just use mouse wheel up and down. Also if you prefer to play with a Gamepad, you can press D-pad up button or D-pad down button.
Due game is still in development, no optimization is beign done yet, so probably, if you dont have an high end computer, try to play using lower resolution and or medium or low configuration. In game, you can change it with keys 7,8,9.

Note: If you want to recenter the VR, press R or on Gamepad D-pad Left button. Also, on main menu, you can use the mouse in order to adjust the view if the main menu is not on front of you.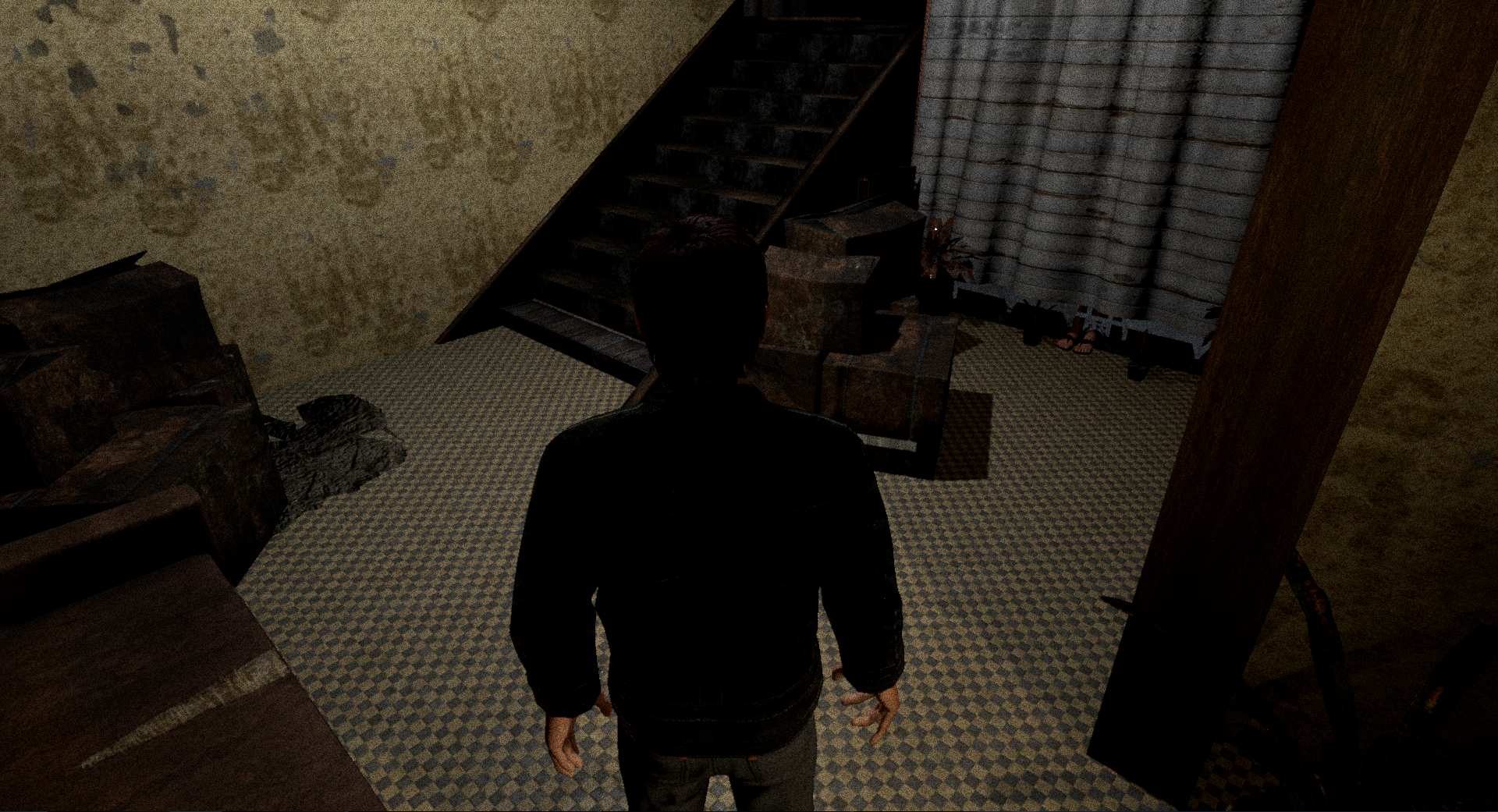 CONTINUE YOUR GAME:

Start Game will begin the game from the very first level, but once you are able to go to a different level, that will be saved. And you can resume your play pressing continue your last gaming sesion. So no hurry to finish the game on a whole sesion! A game save will be created with the most advance level you were able to go. Pressing Start will no delete that save point, only if you go to the second map will do.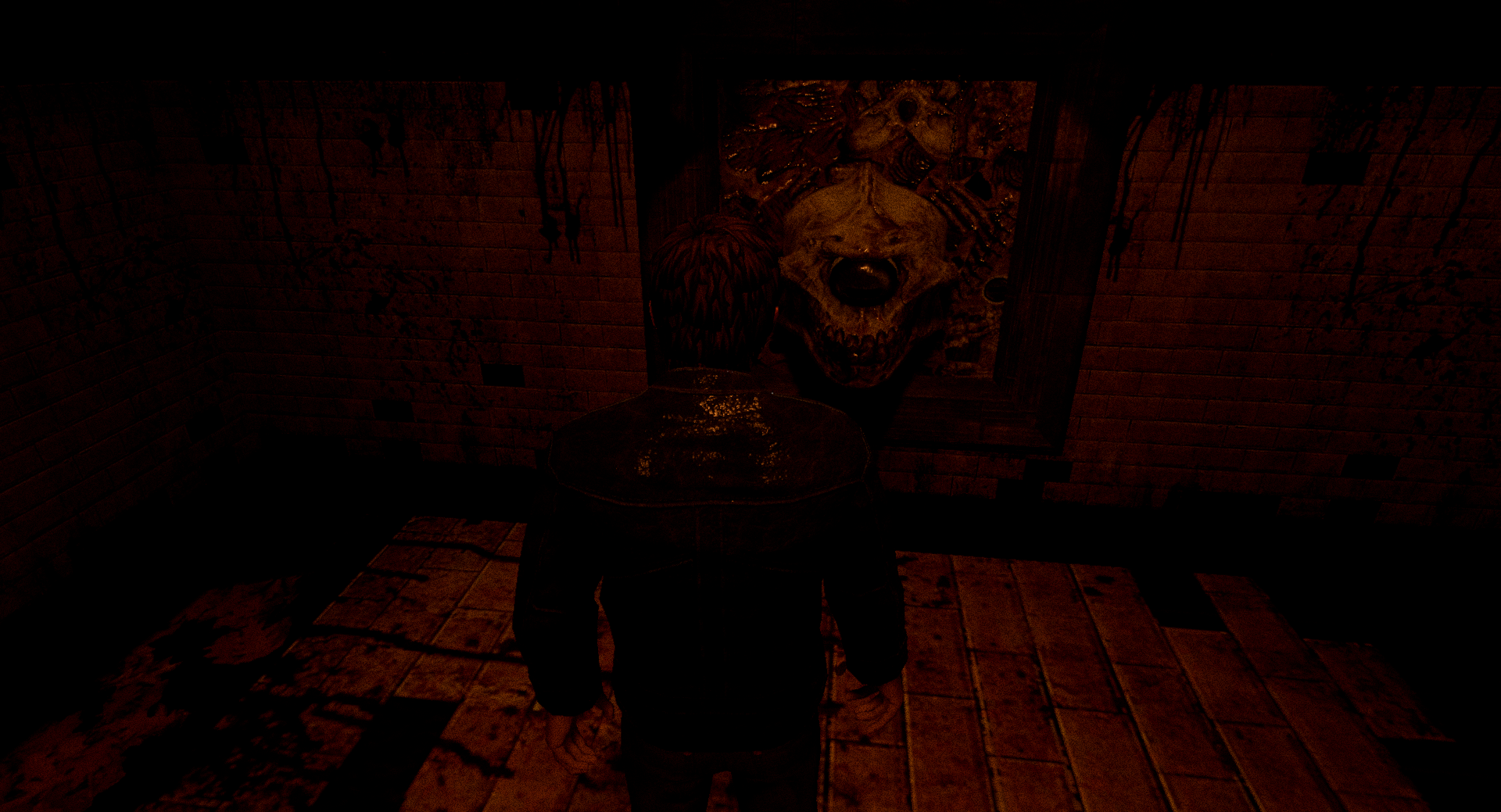 NEW FEATURES:

Game includes a few new testing animations and probably lots of new surprises if you played the 060 (not recommended if you are already reading that). A few clues also were added to help some deliverated obscure puzzles. And a new map was added.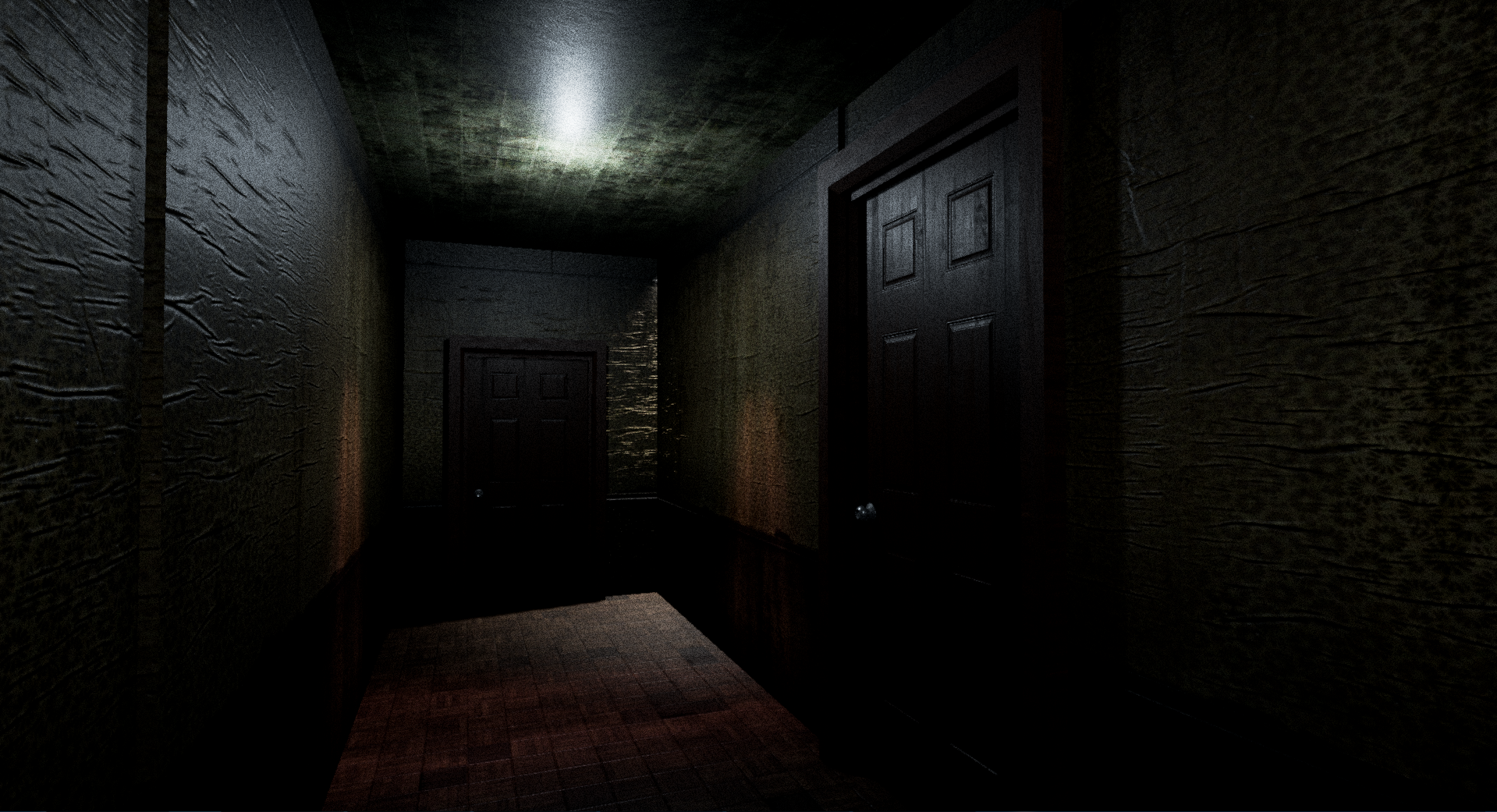 BUG FIXES:

Lots of bugs were killed. As levels get some better textures, a few sounds changes,
some levels are a little short, other a little longer... Everything is better now because some little touches here and there, some new events, and the less fun were removed.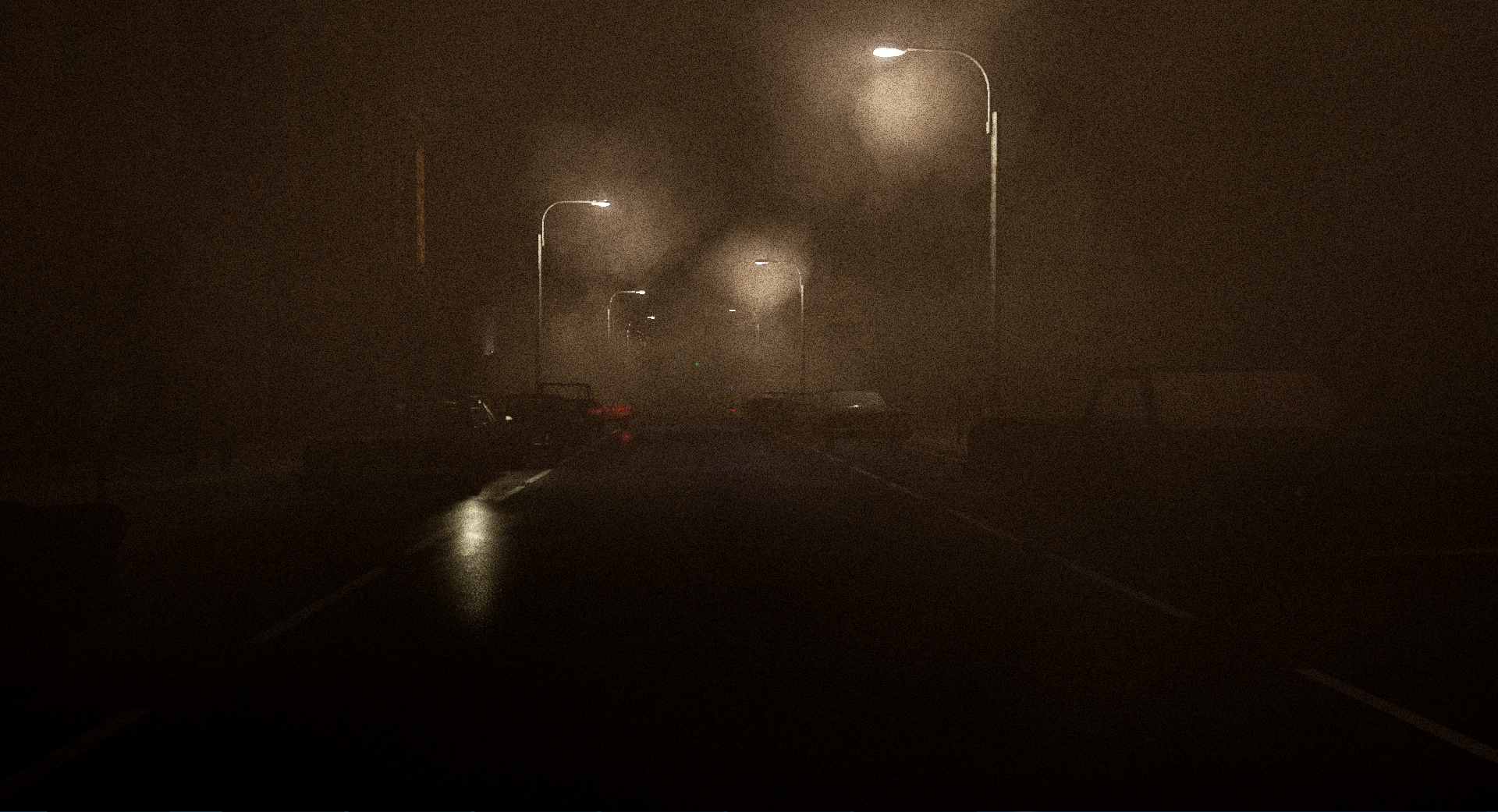 AND WHAT NEXT?

As I said on my previous post, I will continue with the develop of the game, but this time, help. This release was a example for such coolaboration and hapilly will continue!

José Ignacio Rodríguez (Nightwolf) - Game Designer, Programmer
Uce - Programmer, made menu, texts and images VR friendly. Also retouches the lighting on lots of maps.
Manuel Mane: Modeler, New main character
Gabriel H. Lingstuyl: Main menu and level 4 music. Also did the voice acting.
Maribel Rodríguez: Sister voice.

Very big thanks to Asher Einhorn, Ben Ormstad, Kodi Mynatt, Robert Potter and specially MrFantasticGhost and their youtube channel help to me to build this little free game.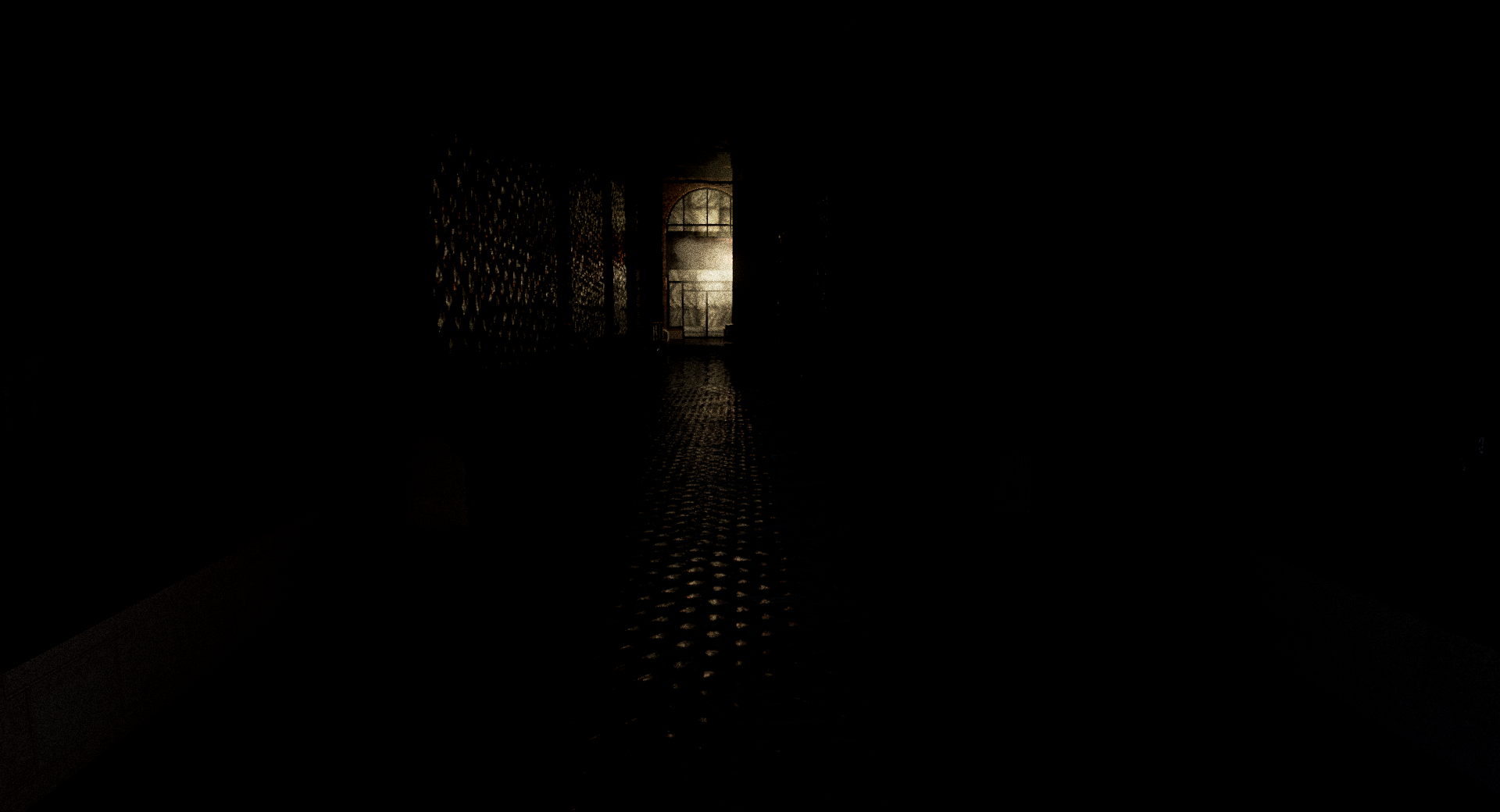 HOW TO PLAY:

You can play using keyboard/mouse combo, Gamepad (Xbox, or something compatible with it) and/or Oculus Rift.

How to SPRINT:

- Key Left shift
- Any shoulder or trigger button.

NOTE: Due your character being weak, your sprint will be half depleted if you stop to run! So choose carefully when to run, because you will need some time in order to be able to sprint again.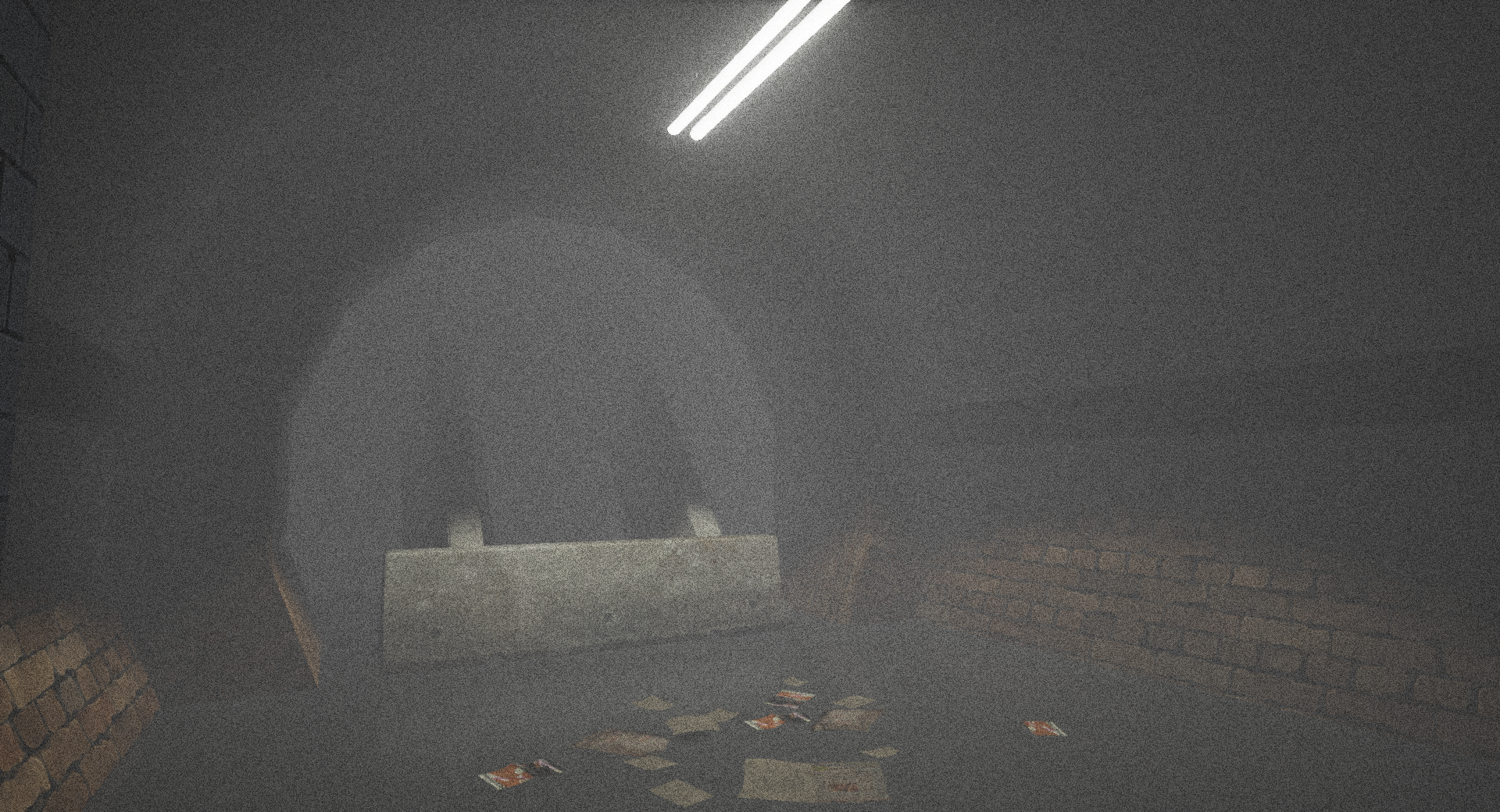 How to Use and Pickup Items:

- Left Mouse Button
- Game pad Face Button Botton

How to play on first person mode view:

- Key 1
- Mouse Wheel Up
- Gamepad D-pad Up

How to play on third person mode view:

- Key 2
- Mouse Whell Down
- Gamepad D-pad Down

How to invert mouse view:

-Key I

Note: Will only invert the mouse view, nor the gamepad, sorry.

How to move the character and select options on main menu:

- Keys WASD and key SPACE to choose.
- Gamepad left stick, Lower Button to choose.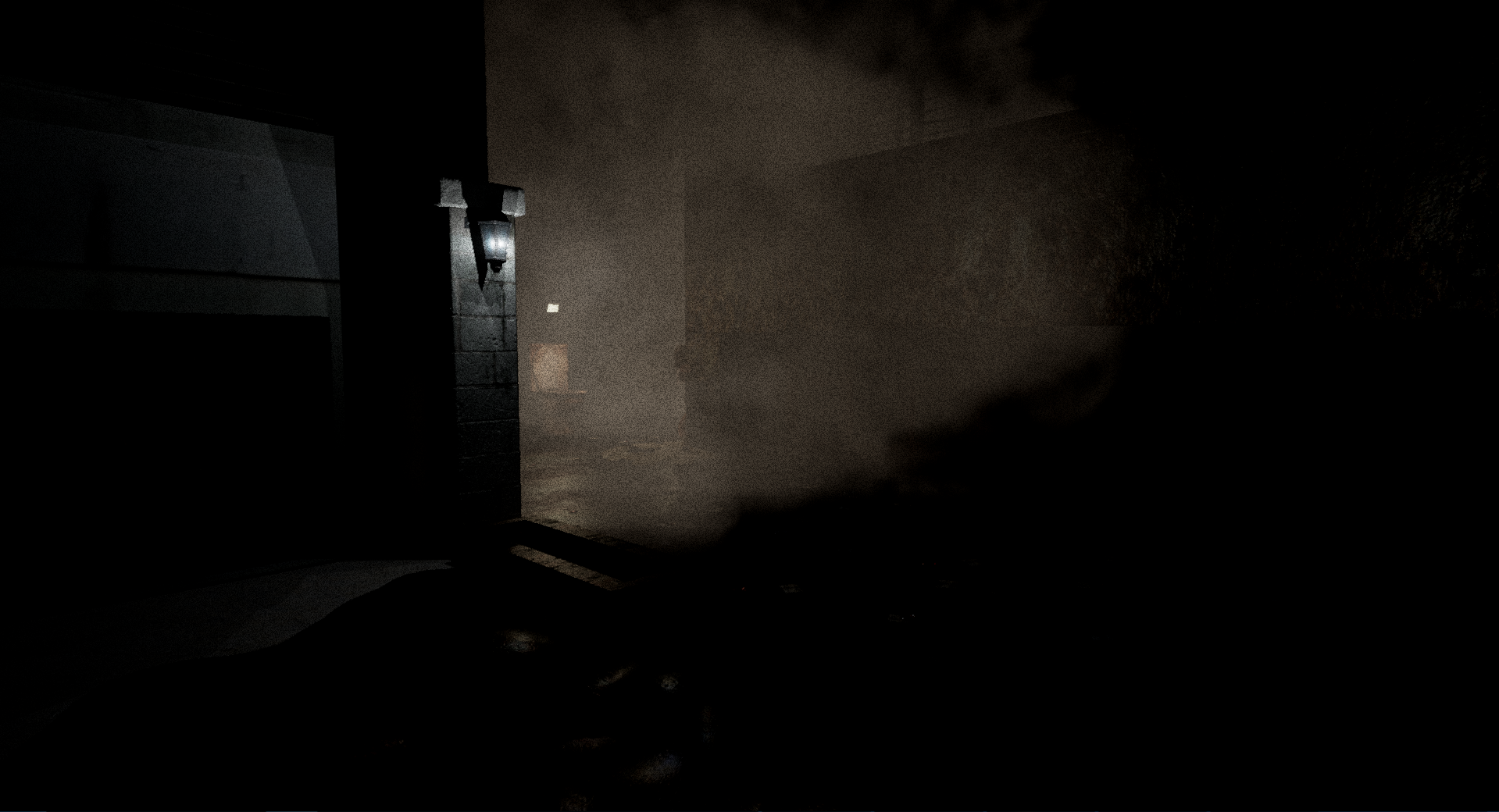 How to toggle the flashlight (once you got it)

- Key L
- Right Mouse Button
- Gamepad Button Right

How to recenter the VR view:

- Key R
- Gamepad D-pad Left button.

How to change detail mode ingame:

- Press 7,8,9 to play on low, medium or high settings.

How to enable/disable noise filter ingame:

- Press N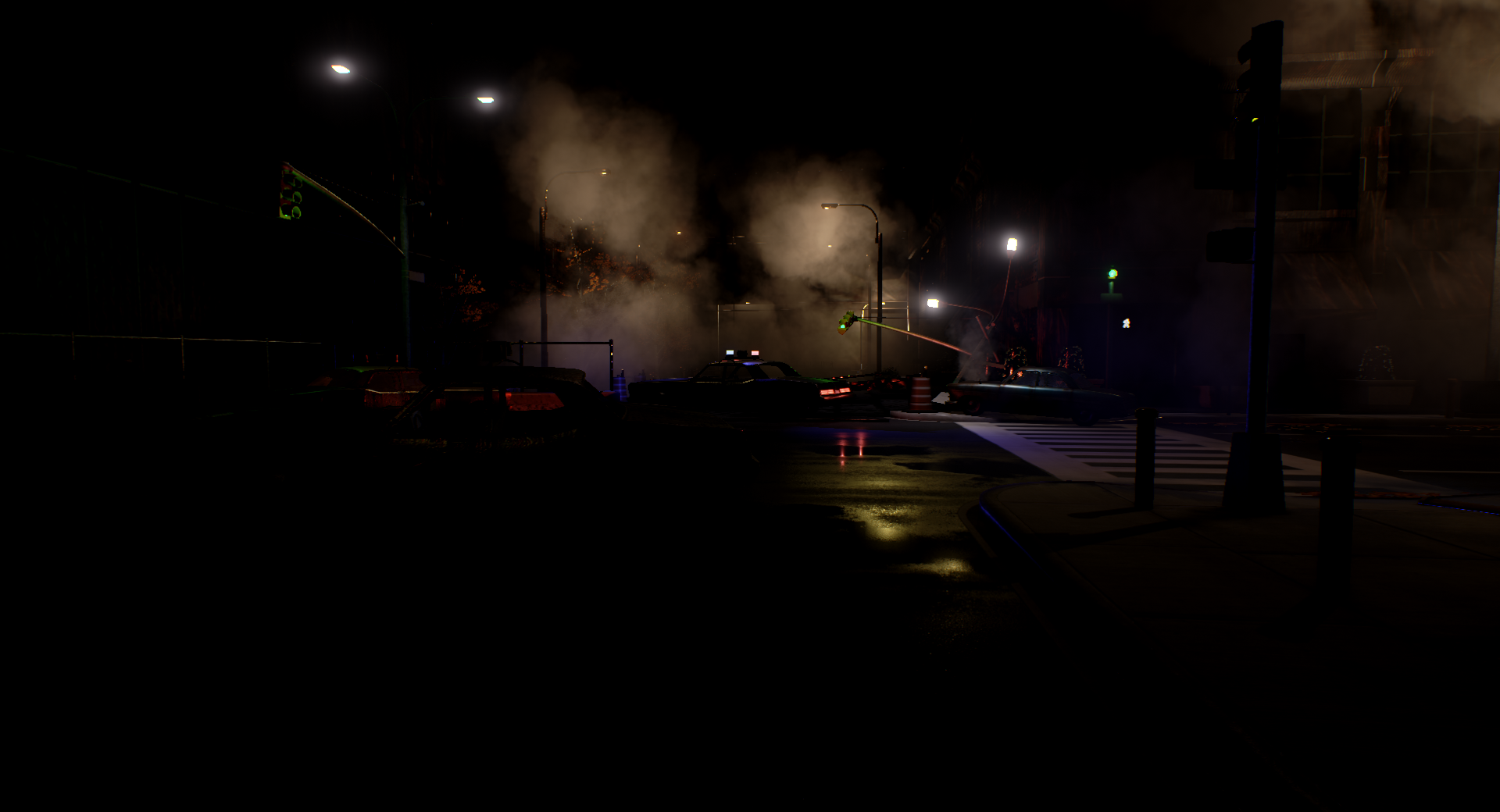 Thanks for playing this game. Please, go there if you liked the game, as I will post there news about the development:

Indiedb.com

Game Developed by Nightwolf Games:

Nacho Rodríguez (Nightwolf)

in collaboration with some excelent people from Neho-Games:

José Uceta
Manuel Mané

and the voice:

Gabriel H. Lingstuyl (Main menu and level 4 music) and main character

Maribel Rodríguez as the sister.


I also want to thank you to LZSplay for her playtest. You can see her channel to see a 062 gameplay (that's it, not 062c that contains lots of bugfixed thanks for her)
Nightwolf - 17/02/2016