Ho ho ho, kick the door for Santa Claus!
Happy Holidays, everyone! But what would vacation be without a new build of Door Kickers? Alpha 7 is out! And with it, your greatest missions can now be immortalized forever - replays are in.

Does the game look different? New trooper models! New animations! Smoother and
more natural movement. And now that we have the system in place, you can expect
more detail to be added to the characters, and new animations are waiting their
turn to be added. For now, you can truly kick the door ;)
Back to the replay system, a few things to note:
replays are saved and stored in Documents\ KillHouseGames\ DoorKickers\ replays

you can share the replay files with anyone - send them the file

the last replay is kept; if you want to safeguard a particular cool one manually press the View/Save button at mission end screen
But let's test this into practice :) Before Santa comes, send us a (successful) replay file for Level 43 - A Question of Time. Just mail the .rpl file to replaycontest@inthekillhouse.com.
We'll centralize them, share them with the public - and the one we like best
will win one of the fancy trooper portraits.
Speaking of which, have you seen the new trooper portraits? Convenient store
link Inthekillhouse.com
What is New and Important in Alpha 7 of Door Kickers:
Features:
- Replays!
- Major improvement to enemy AI. They will seek cover. They will move around.
Even we can't predict what their doing.
- New models and animations for troopers/enemies (replaced old ones entirely)
- Added "Delete" option to final waypoint: deletes path up to the previous waypoint or the entire path otherwise
- Added personalized trooper portraits for the Stuff of Legends price tier
- Improvements to the random mission generator
- Various gameplay/control/graphics improvements
- Modding / Structure changes: Can use secondary weapons for beaching (modding request)
You can read the full changelist here.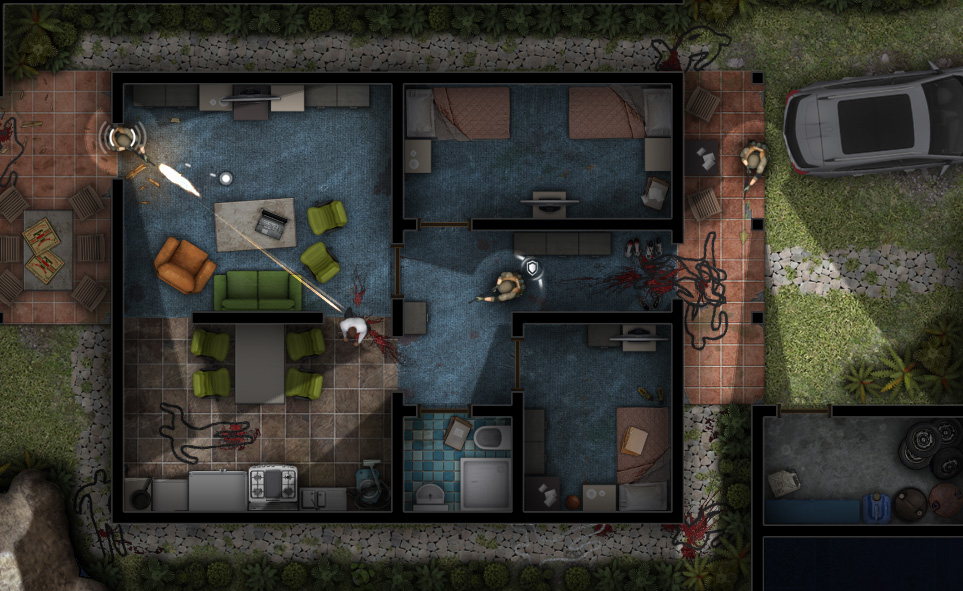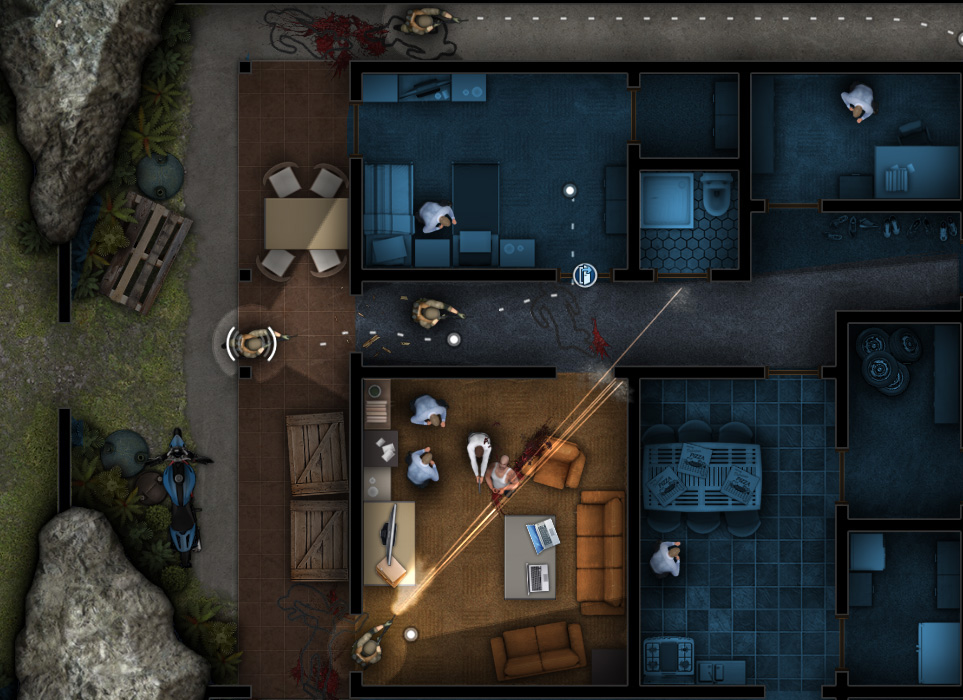 Enjoy the game, and like always, don't forget to hit the feedback button :)