Hi everyone,
First off - Big News for Hive Quest this week. The game finally has its own page on Steam!
So when you're done here - buzz on over to Steam and check it out (and maybe even hit that 'wishlist' button :D )
A Cheeky Little Chappie....
Game dev progress this week sees the creation of some new characters for Hive Quest. These individuals have their own motivations and contribute to the in-game back story. The first, an odd creature called Yuna - is a servant belonging to a higher power. Appearing as an ethereal insect, Yuna serves as a spirit guide, providing help & clues for the player as to the best way forward. This creature's origins are, at first, a mystery, but it has its own story, which will be revealed during game play.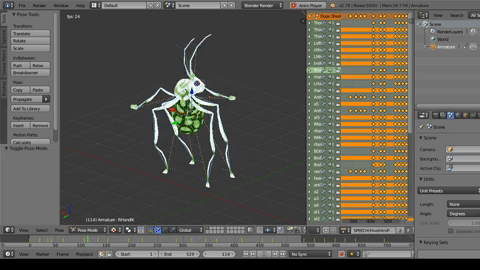 ...a Big Bully...
The second character is a villain (all good stories need a few) - Erwin the bug exterminator. A perfectly normal human with no supernatural qualities, he can still pose a very dangerous threat at times for the player's Hive. You really don't want this guy paying you a visit!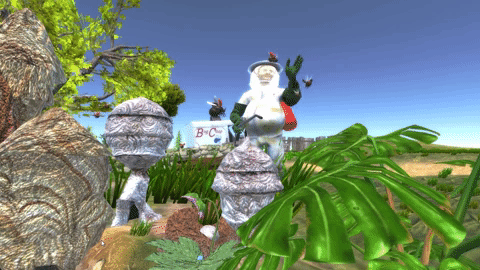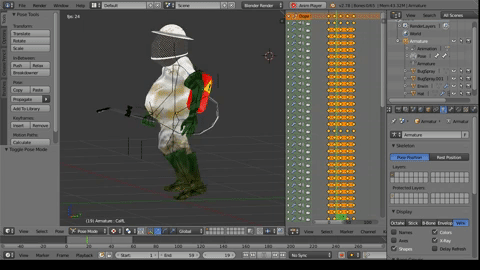 ....and a Scary Place
Also, my investigations about 'Rural Decay' continued to shed light on further developments for this interesting new game play area. Inspired by a host of cool abandoned locations, I set about designing a highly detailed forgotten barn which will present some great opportunities to explore, discover strange mysteries and definitely lots of unknown weirdness & danger.
Hive Quest is continuing to grow at a steady pace and it's so much fun watching it all come together, but sometimes, as an indie game developer you feel like you are working in a vacuum. Does anyone see the stuff you make? Or care? Well I am now starting to get great feedback from people, mostly via Twitter, who are really liking how things are coming together - which to any game dev is pure awesomeness & motivation. So thank you kind people for all of your wonderful comments - it literally means everything! :)
That's it for now - more indie dev news coming soon.
Thanks for looking!
Find out more about Hive Quest the Game :)
Twitter: @RodatGHG
www.goldenheartgames.com
Facebook