Hello from Madison, WI where we at High Iron Studios are hard at work on our debut title, Shaman.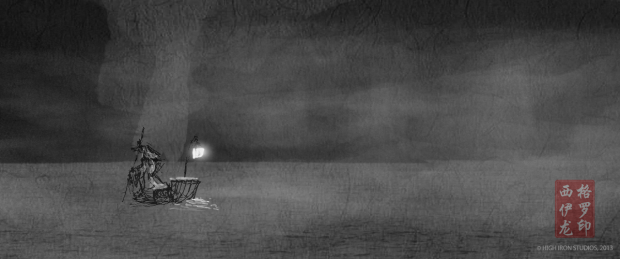 Shaman is a first-person arena style spell-brawler set in a fictional ancient China where players must master long forgotten magics in hopes of restoring honor to an ancient order of Wudang Shaman. You must learn the lost shamanistic art of spell-forging and then use what you make to defeat each one of the 14 demonic Shaman in spell combat. Armed only with several small pouches and a spell key, you must conjure earth-shaping magics and defeat the two-thousand-year-old evil that now threatens to enslave all of mankind.
Fast paced, strategic spell combat combined with component collection, spell crafting, and open exploration all make for a new and exciting game that we can't wait for you to play.
We are hoping to release the first of six episodes this holiday season on Mac and PC.
After a year in development, we are really excited to finally be part of the IndieDB community and looking forward to getting to know more of this community. Thanks for stopping by and please add Shaman to your watch list so you can stay up to date with all the information and content we will be releasing!!