Intro
Before you do anything else you should have a look at the trailer!
After many months in quiet development High Albedo: Twisted Skies hits version 1.0 and is released! You are dropped into a vast and complex universe with nothing but some credits and a stolen taxie, but with big plans for the future.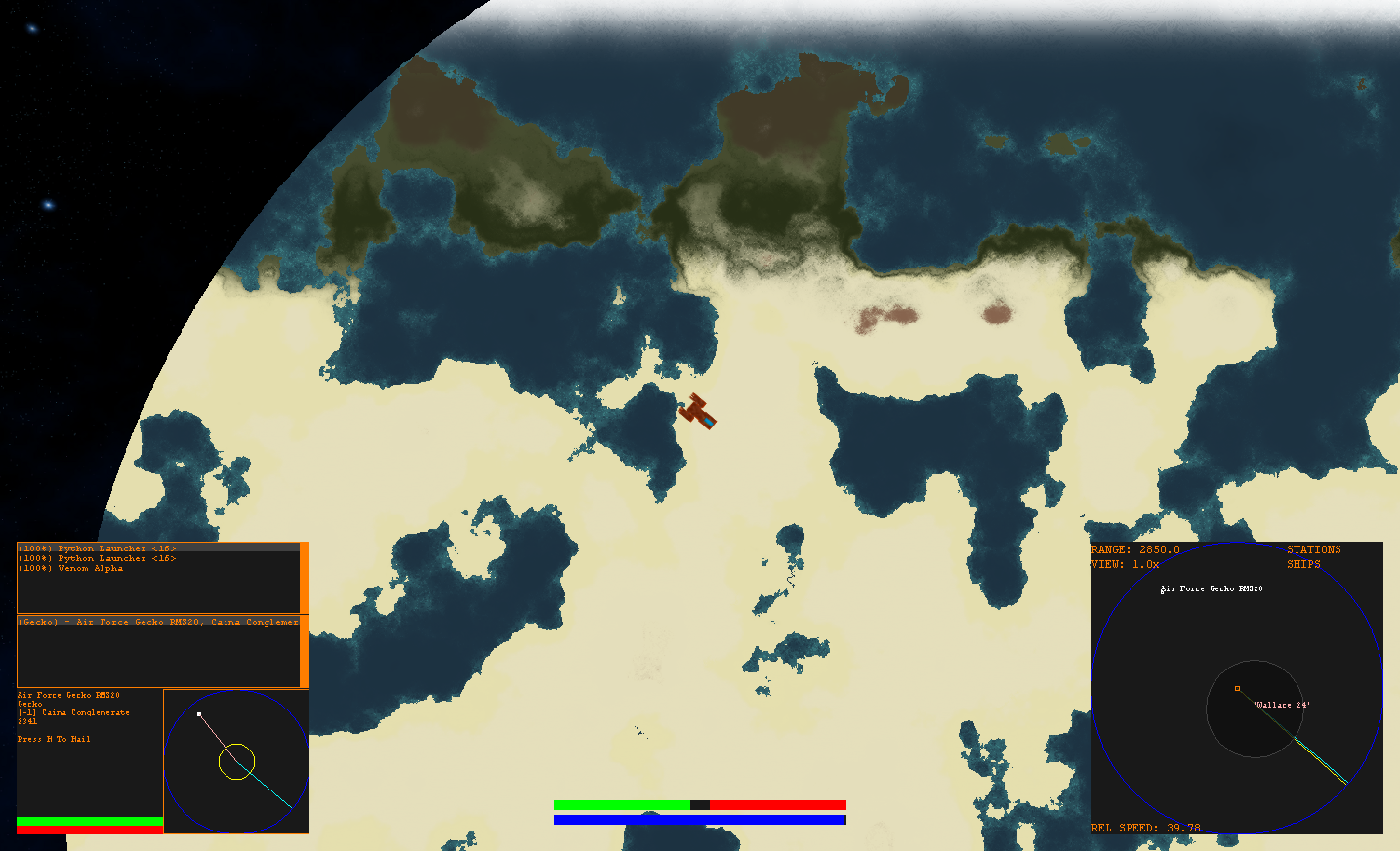 Gecko (light fighter) near a terrestrial planet, with another Gecko on sensors.
Running
This is a Java game, so you'll need version 7 of either the Oracle JRE or the OpenJDK. In my testing High Albedo works fine on both platforms, so it's up to you which one you want. Linux users probably have OpenJDK already installed, Windows users should probably download Java 7 if they haven't already.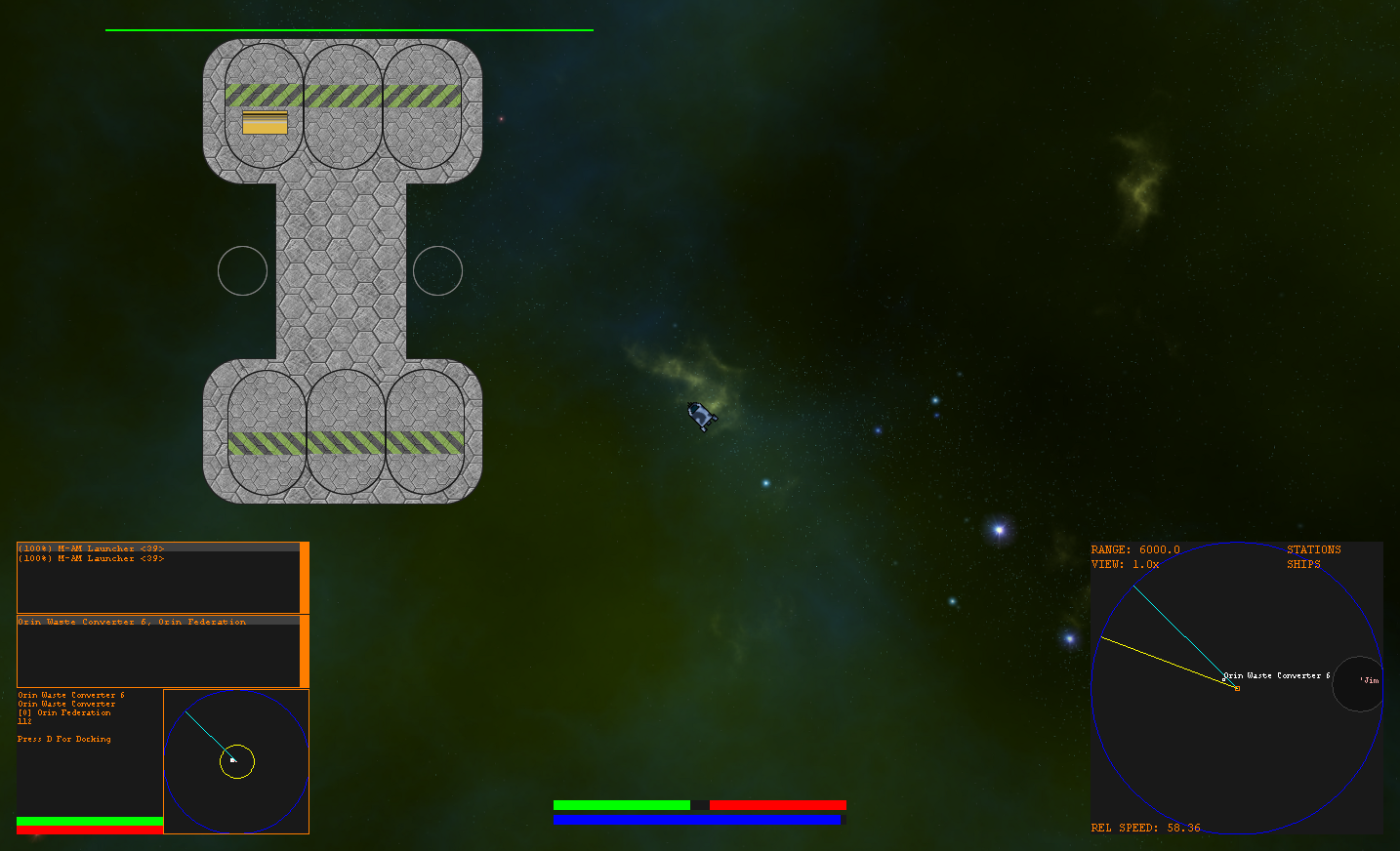 Cheetah (light fighter) approaching an Orin waste processing station.
Bug Reporting
I've done a lot of testing and I think I've nailed any major bugs, but if that isn't the case please let me know! I can probably fix whatever is wrong pretty quickly. Also, this is an open source application so feel free to download and tinker with the source code yourself if you're so inclined.
Future Roadmap
High Albedo: Twisted Skies isn't completely done yet - there are some features I will be adding in incremental updates down the road. I want to wait for feedback from the community before implementing anything, however, so feel free to make suggestions. These things are already planned for the next release
Improved Station Management - Ability to assign ships to stations, ability to order ships to keep a station supplied, ability to order ships to sell off a station's wares automatically.
Campaign

- Under development already, the next release will include a single player campaign that will provide a variety of combat and logistical challenges to the player.

More Ships and Weapons

- Well duh!
I'd love to hear any ideas you have to improve this game! You can send me suggestions here or using email at masternerdguy@yahoo.com and I'll get back to you about feasibility. I'm looking forward to building a world together. Fly safe!