Hi,
In this post I'll present you the story and all the features of M.A.R.S. Extraction. We are two persons working on this project, me as a Lead Developer/Director (Yann aka demonixis) and Gianni as a 2D and sometime 3D artist.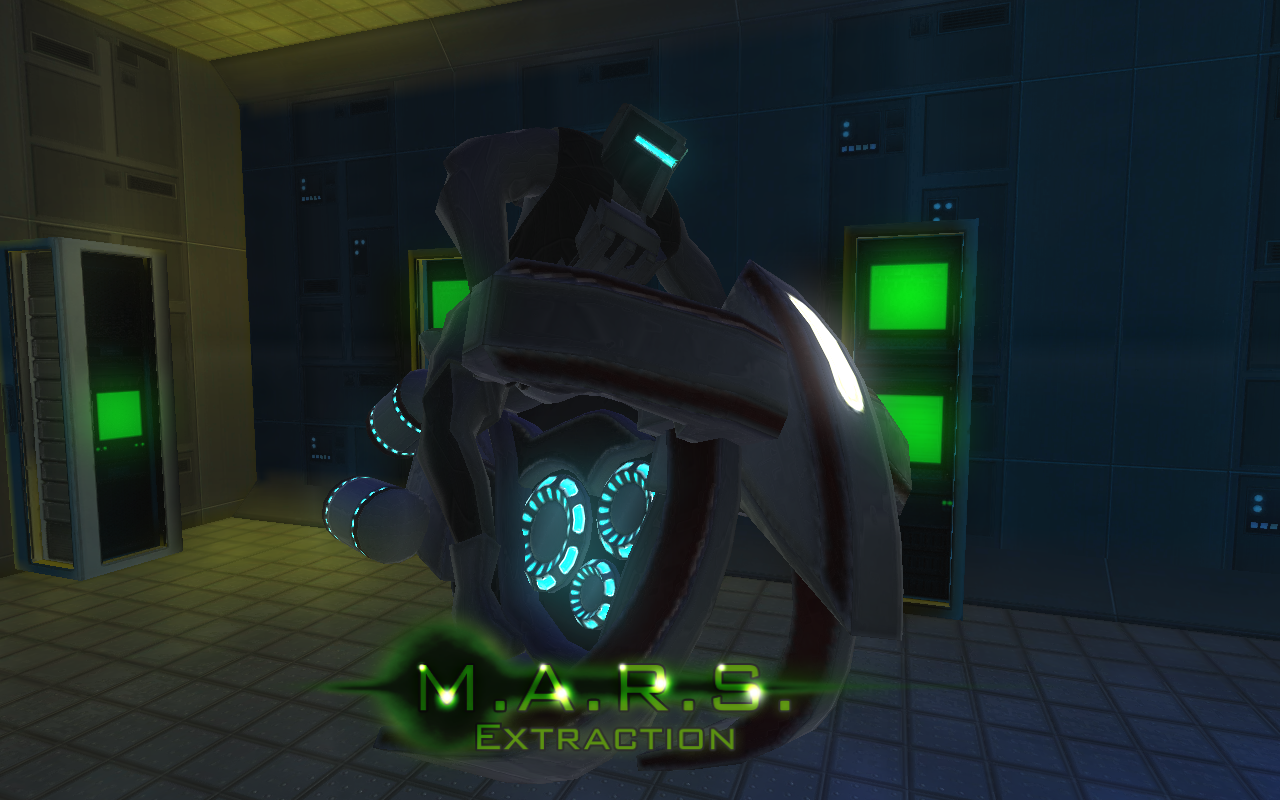 This game has been created during the #7DFPS (2014) Game Jam but a lot of work has been done to transform the prototype into a real game. Note that it is not yet finished, I'll detail that at the end of the post.

Graphics, GamePlay, Story, almost all have changed since the begining!
Story
You are a resistant of the M.A.R.S. resistance group [Mars Active Resistance Squad]. Your goal is to steal the plans of the Olympus mount base which is the mother base of the new Martians. The plans have important informations to stop a war against the Earth.
Gameplay
This is a six degrees of freedom shooter inspired by Forsaken and Descent. You must take advantages of your zero gravity bike to solve and complete the levels. Some elements are interactives, for example you can hack some computers to unlock doors, start/stop the ventilation system, etc. Some objects will prevent you to pass, you can destroy them to trigger some mechanisms.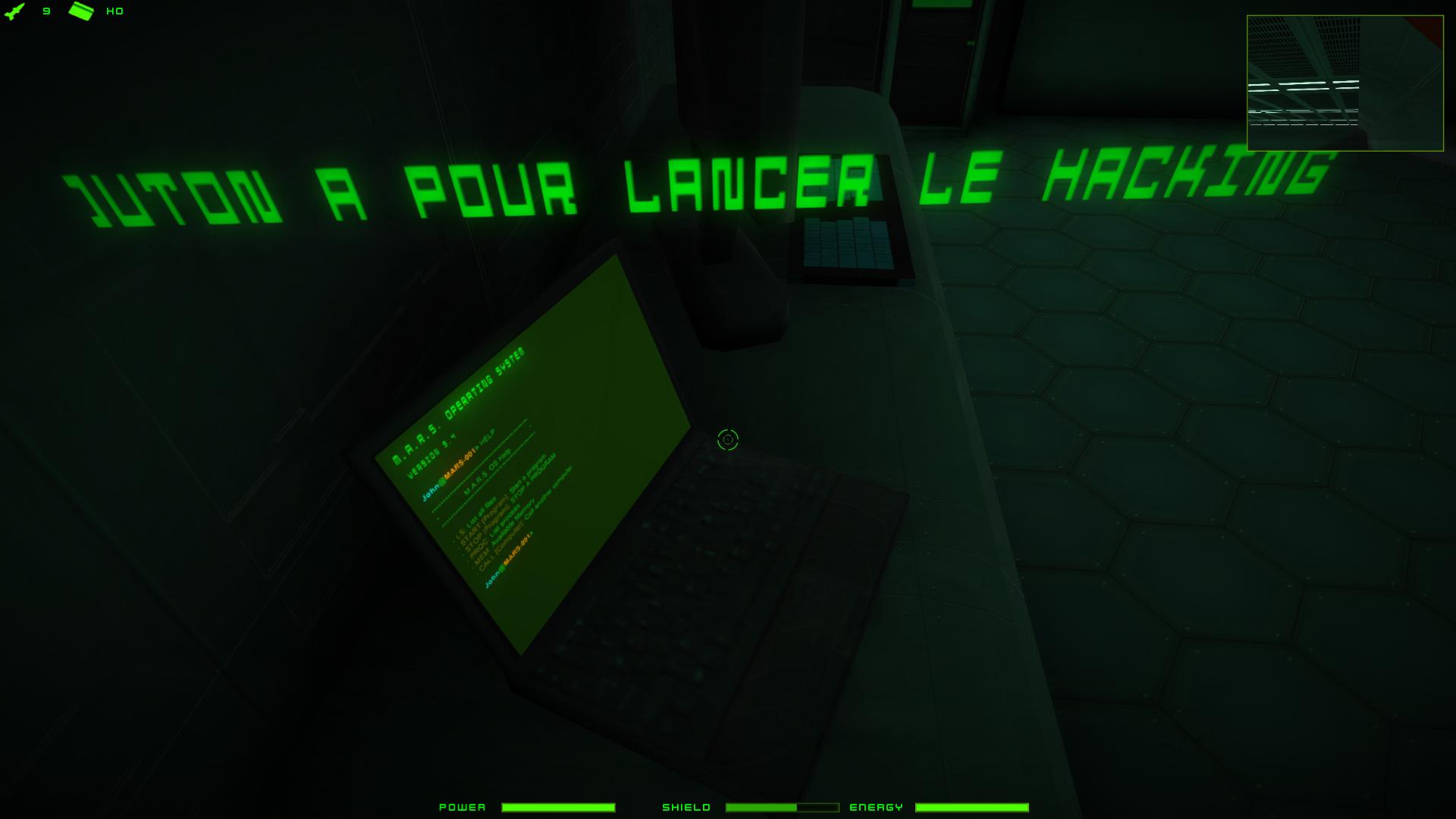 Some PCs can be hacked ! Push the Action button to start the hack process!
Features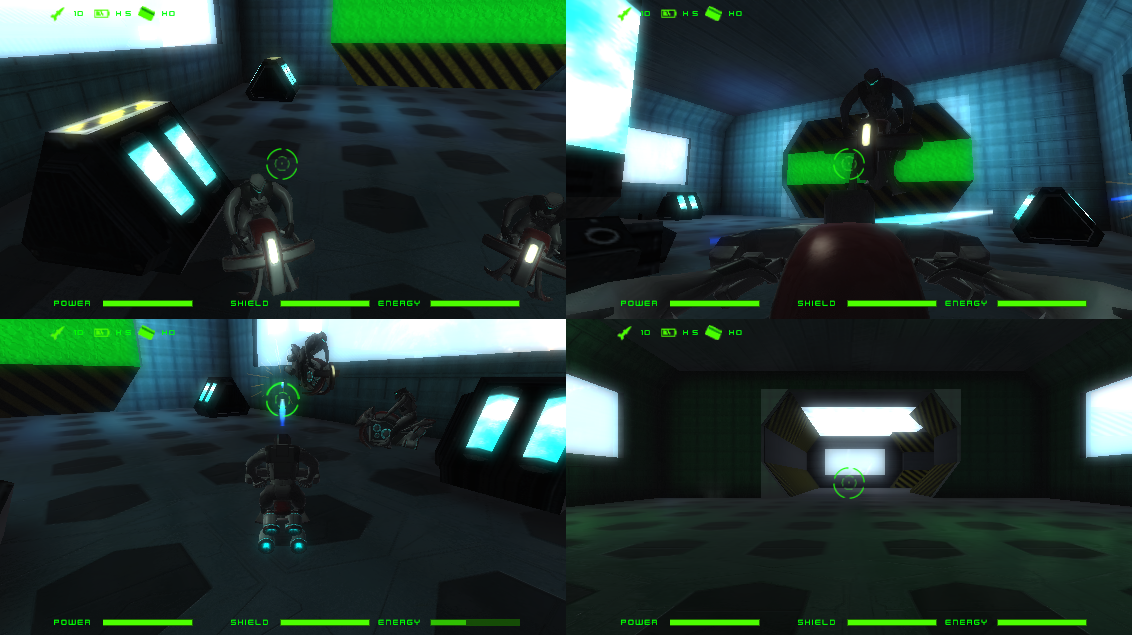 The multiplayer mode with four players on the same screen.
VR First with Oculus Rift, Gear VR (not yet published) and Google Cardboard
Local Multiplayer up to four players with two modes
3 cameras (FPS, Cockpit and TPS)
3 levels for the FREE and FULL version
Compatible with touch screen devices (but not very recommanded)
Nice OST from nosoap radio (Thanks!)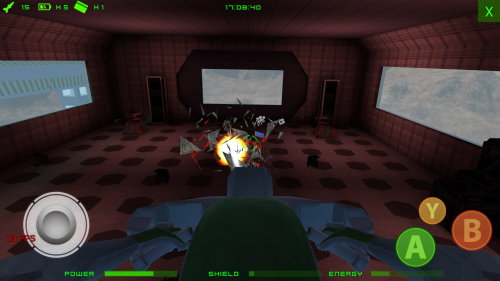 The touch controls are not limited to the Android platform, you can enable it on your Windows tablet and enjoy the game without gamepad! I don't recommend this control because it's less precise than a gamepad.
Virtual Reality
Virtual Reality is a very exciting technology and today it's more easy to add VR support with Unity's VR integration or using the Google Cardboard SDK. The game can be used on Android in VR with a Cardboard like headset. I personally recommend an Homido.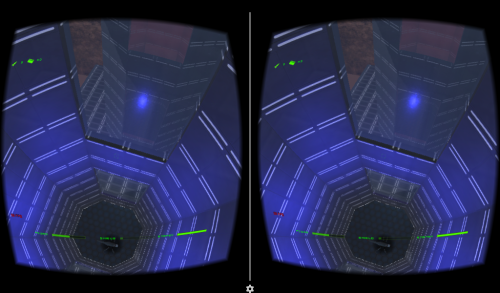 On PC the virtual reality support is enabled by default, you just have to plug your Oculus Rift DK2 or CV1 to your PC and enjoy the experience in VR! Be careful because the game is very fast and you can be victim of motion sickness, don't hesitate to do some pauses.
This is the first Oculus Rift port of the game. The camera was not used to rotate the player so it was very hard to control. Today the camera controls the player's direction, so you can use your gamepad AND your head.
Finally I'm working on the Gear VR version which is pretty cool too ;) I can't tell you exactly when, but be sure that I work hard to release it quickly!
Development
As I said, the game is not yet finished, we have a tons of cool features to add like online multiplayer, more levels, new weapons, weapon store (like Xenon 2) etc...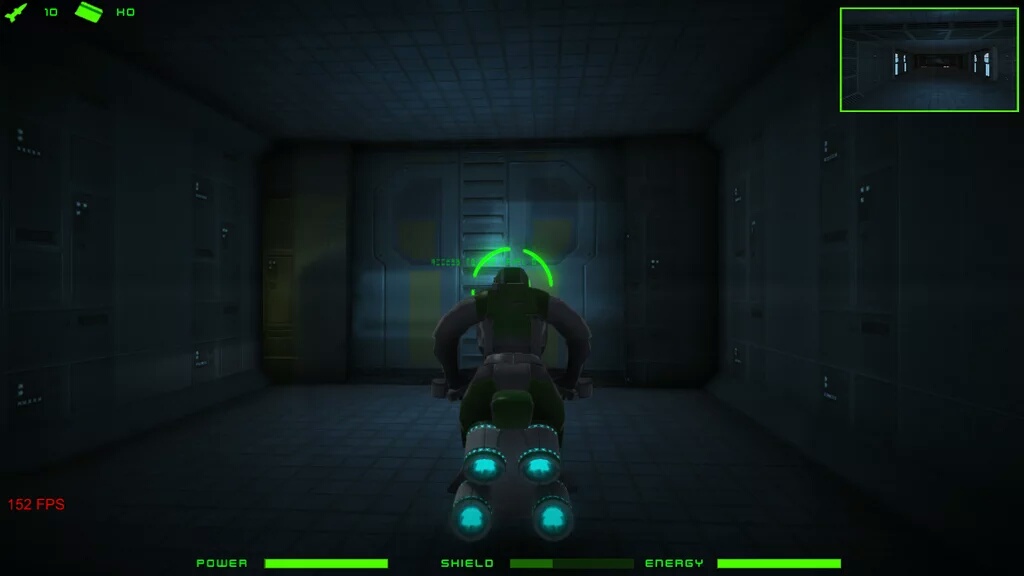 Availability
The game is available today on itch.io in two versions : Shareware and Registered. Both versions have three levels but the free version contains ads (just a button to buy the game, it's a self-ad ;-)) and has some limitations (2 players max for the local multiplayer mode). The full version is more frequently updated, that's an early access version. Supported platforms are Windows, Linux, Mac and Android.
The game can also be downloaded from the Google Play Store and the Amazon App Store! Later it'll be available on Oculus Share and Oculus Store (for the Gear VR).
I hope that you'll like it, don't hesitate to ask me anything about the game!
demonixis.