The next release of Baneforge, 0.86, will look a bit unfamiliar. The main menu screens have been changed quite a bit to reflect the open-ended and artistic styles of the game. The new character creation form shows previews for all of the possible hero profile images so you no longer have to click on all of the text to choose the one that fits your character.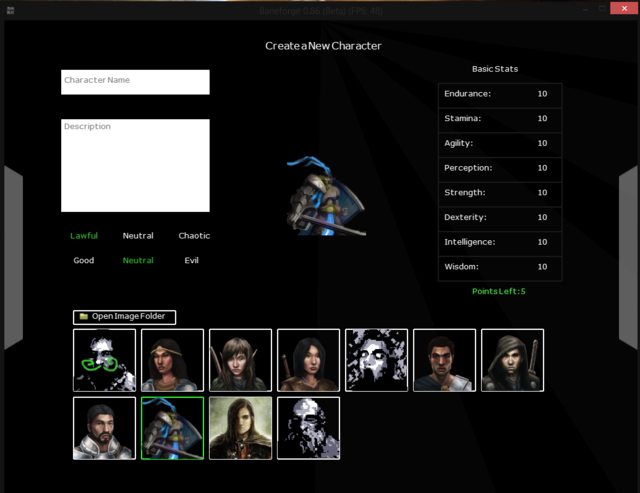 Furthermore, the list of hero portraits is still tied directly to your App Data folder, but I added a button to easily prove this. You will see that in the preview, I drew a green mustache on the first profile image's face, and this update reflected in the game instantaneously. This is why I love Baneforge!
More updates will soon be on the way. I am copying a lot of the preview-image code over to the campaign creation screens right now. In fact, I should probably get to work on that instead of typing in this blog.
For more information on Baneforge or to download the current (and slightly rough) beta version, visit www.baneforge.com