Happy October everyone! We have some very cool events planned this month. On the 10th and the 24th we will be joining forces with Pierce County Asylum in Tacoma WA. Together, we are bring back our popular event Slasher Tag. But this time it will be integrated into their haunt as a bonus objective so make sure you come to the October Games booth to learn how to play. Then on Halloween night, Punkie will be rocking out on stage with the awesome Metal Band No Avail during their live show. Don't miss out!
And on the game side of things, we have been working very hard to get Horror Legends looking as good as it can be and we are planning to have something for you to get your hands on by next year. Also a little something for you Puppet Master fan we a will be releasing a new free Puppet Master prototype with some minor bug fixes, a new map, and a playable Decapatron!
And Lastly, if you missed out on getting a Bloody Punkie T-Shirt atCrypticon Seattle this year not to worry. They are now in stock and officially for sale on our website.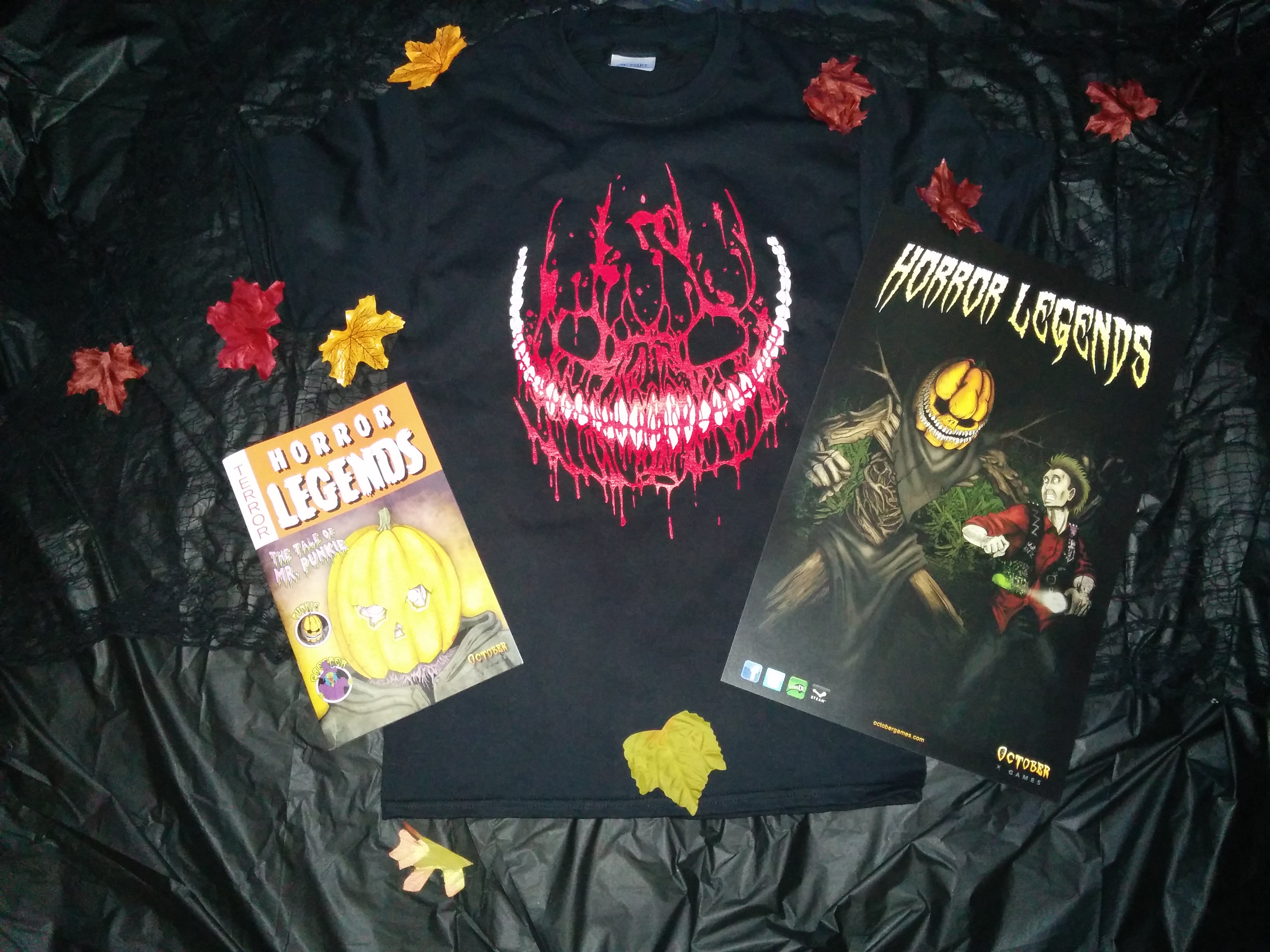 The First 12 orders will get a free Horror Legends poster and Comic book! So if you appreciate what we do and want to see us grow, pick up shirt and help us continue to bring you the Halloween spirit all year long. Thank you all for your support.
Drake.