Seth and I churned through content this week like a flamethrower through dry prairie grass. We're nearing the finish line, and aside from ONE MASSIVE SURPRISE coming next week, the game is all but wrapped up.
We finished the mastery system, complete with its own line of INCREDIBLY ATTRACTIVE icons, seen below.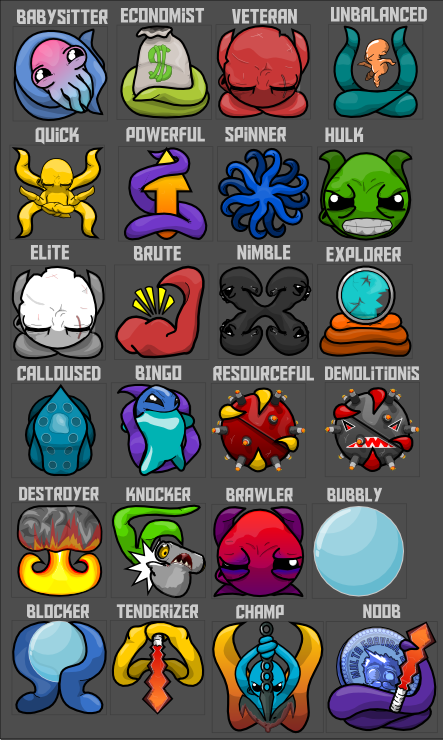 If you remember, masteries let you modify the way the game is played, by doing things like making your dodges cause explosions when you initiate them, or auto-refreshing your smash attack if you throw someone into the abyss with it.
In tandem with these we also finished up the in-game store and did a boatload of balancing, as well as plenty of refreshing to the UI to really make it sing.
To show our thanks for the attention we've gotten here and to indiedb in general, we're going to design a weapon with the indiedb color scheme (that sweet black/green action), and, should enough votes come in, the weapon will be chosen by you guys!
We've compiled this list of possible weapons. Take your pick and drop it in the comments below. The voting will end on Sunday night at Midnight!
Weapons
a ) Controller with wire
b ) 8-bit style sword or hammer
c) A bundle of fists (to represent community)
Thank you for all you've done for us!
Seth & Sam Coster
Butterscotch Shenanigans
@bscotchshenani