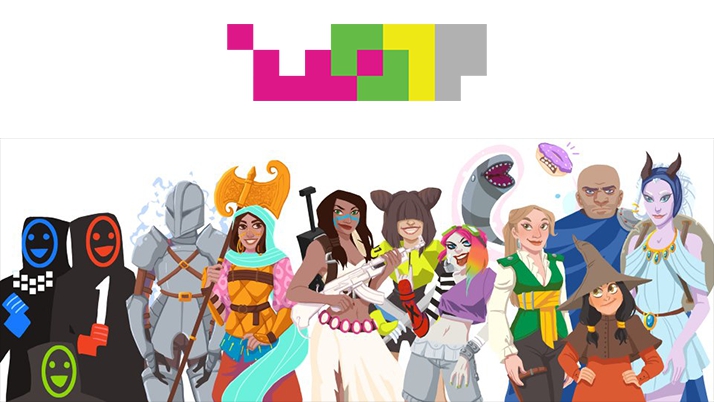 Haruko wrote: "It takes an idiot to do cool things. That's why it's cool."
My name is Wolfgang Wozniak. I'm the creative director for Wolfgame. We've been working on games for the past 5 years and are just now finding our footing in the industry thanks to things like Desura and companies like Playstation. We're a small team of 3-5 people (depending on the project!). We're currently working on a few games for PC, PS Vita, Nintendo and a next-gen device. We released Magic Planet Snack Deluxe for Playstation Mobile/PS Vita and miniFlake Alpha in 2013.
For those of you in a creative industry, you know that you can't make money until you put on the play, release the album, or finish the game. We are always developing the next thing, but need your help to grease the gears in order to make releases more timely and of higher quality.
Here is an example list of projects that you would be directly benefitting with your patronage:
miniFlake (PC, Ouya)

Golden Nights (Playstation Mobile / PS Vita)

Additional Vita ports like Gyossait

Several Unannounced PS Vita, PC, Wii-U, & 3DS games
miniFlake is a totally mod-able rogue-like game set in the SilverQuest universe. miniFlake is a dungeon crawler in the classic tradition of pen and paper games, as well as games like rogue. The art style is two colors to evoke old Player's Handbooks, Monster Manuals, and other black and white roleplaying game rulebooks.
The game also exposes all gamedata in an external folder called xData. The files in this folder include
Monsters
Armor
Weapons
Books
Biomes
Layers
Crafting Materials
Rings
Paintings
Instruments
Potions
Spells
Quests
NPCs
…and a lot more.
The goal is to create the largest object library of any game in its genre, while allowing players and modders to quickly and easily add their own content extremely quickly. Have a friend who made their own mod-pack? Just replace the data in the folder, and you're ready to play in their custom game world!
Golden Nights is a character-action platform game rendered beautifully by artists Conley Smith and Jackson Lango with a soundtrack by the talented André Colares. Using traditional Arabian art, colors, and sounds we hope to evoke and explore ideas not usually done in games. We're very excited about the project, and look forward to talking more about it in the next few months.
Other Projects include an Arcade Puzzle game, a score-attack First Person Shooter, Visual Novel ports to portable systems, an Arcade Sports game, an a stylish Twin-Stick Adventure game.
With your help we can make this happen. We thank you for your time and consideration in participating and funding game development and The Arts. We'll conquer this labyrinth together.