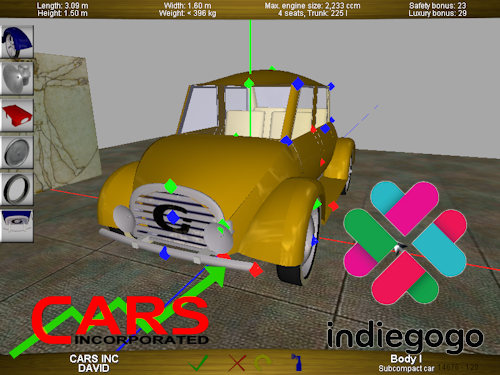 Cars Incorporated needs YOUR continued support in order to grow. It has come a long way already:
The very first line of code was written on August 20th, 2010 - a little over 3 years and 3 months ago. Since that time I logged over 1330 hours of work and released 15 different alpha versions since the first one on November 28th, 2011. Today the game has registered players in 22 countries.
But we are still only about half way there. I have lots of features planed for the future and you - the community - continue to come up with good additional ideas. But given the current speed of development it will take at least 3 more years until the game can be completed as intended, so right now we would be looking at the completed version sometime around 2017.
Does it really take that long?
In one word: No. The 1330 hours I spent on the game so far sound like a lot but if you take a regular full time job with 160-170 hours of work per month for comparison all this COULD have been done in 8 months and we would be less than one year from a completed version 1.0.
So the question remains, why this isn't so. The answer to that is simple: I am a human being and as such I need a place to live, I need something to eat and drink and I need electricity and an internet connection for working on the game and that is a bare minimum with no extras. Still all this does not come for free and so I also need to make money. I earn that by working as a computer technician. But every hour I spend doing that is also an hour I cannot spend working on Cars Incorporated.
As a result ALL of the work I did for you, bringing you Cars Incorporated, came completely out of my spare time and in conclusion of that the development speed depends entirely on how much spare time I have, or, to put it another way, time I don't need to work for money otherwise.
How to speed things up AND make an add-on possible
The solution to this is simple: I need to raise money from the game, so it can pay for it's own development. Because of that I started an Indiegogo-campaign before in order to get the required
amounts together to be able to work full-time on the game until at least the beta phase. And although that did not work out with just 126 € raised and some extra sales through the website, totaling the whole attempt at about 200 €, it did give me some extra time to work on the game. Those 2-3 days I spent working nonstop on it allowed me to concentrate more on certain apsects of the game resulting in the much improved editor in the current version 0.30. If the campaign had been successful the update would have received even more attention to details in development AND would have arrived estimated 2 months earlier.
Backed up with climbing sales since then, the new Indiegogo campaign is being launched. The goal is much smaller at just 2600 € this time, intended to finance the development of v0.40, which will be a major step in the development as that update will bring the possibility for (optional) social integration by posting your successes on the game's homepage and on facebook, in turn generating more exposure for the game. It will of course also add more multiplayer options and more things to do in single player like missions, achievements and contracts. But the social aspect of it should be enough to raise the sales, possibly to a point where I can keep working full-time on the game or make a third Indiegogo-campaign for the final development time more viable.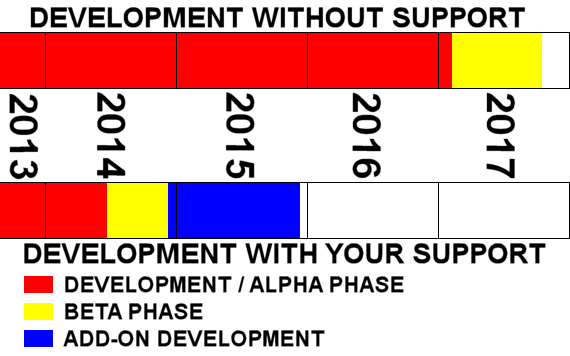 An Add-On?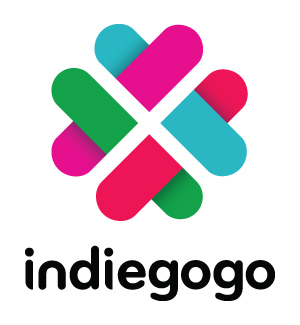 As you can see by the chart above, getting the game to a point where it pays for its own development would cut the required development time by 2-3 years, putting the final game on the table for the end of 2014 - instead of 2017.
Added to this, the game will be a better game this way because I can work longer hours on single problems and thus find much better solutions in the development process, resulting in an overall better game.
And if the game allows me to live without having to worry about other ways to make money I will also develop an add-on for the game, probably in 2015, which will put you in the driver's seat and lets you drive your own cars in races or just for a joyride. Some required parts of this are already in the game as the whole car creation process has been designed with this possibility in mind.
So take the chance the help Cars Incorporated become better, grow faster and even get an add-on by heading over to the Indiegogo-campaign and make a contribution there or help spread the word.
P.S.: Don't forget to follow the game's facebook-page for all the latest mini-updates.